Business Ideas for Entrepreneurs
Starting a Used Shoes Retail Business
Opening a used shoes retail business is a rewarding experience if you have the creativity and tenacity necessary to be a successful entrepreneur. We provide nuts-and-bolts information that demystifies what it takes to be successful.
Thinking about opening a used shoes retail business? We tell you what you need to know to get started.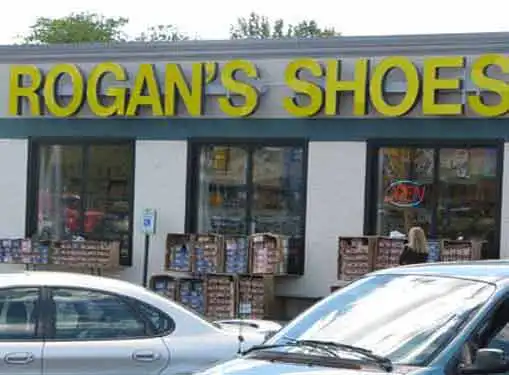 Starting a shoe business? We have got some great information that will help you out.
Business Model Overview
Believe it or not, used shoes can be a successful business startup for entrepreneurs who possess the right combination of imagination and marketing skills. Although you might not think there is much of a market for used shoes, the used shoe market is alive and well, especially for hard-to-find and specialty shoes.
The obvious prerequisite for a used shoe business is product. After all, you can't simply strike up a relationship with a wholesaler and order used footwear out of a catalog. But you can offer to purchase used shoes for a few dollars a pair or offer to sell used shoes on consignment. Either way, your overhead risk is minimal compared to other business models. You may even find outlets that are willing to sell you mass quantities of used footwear for pennies on the dollar.
After you have secured a reliable inventory stream, the next big challenge in used shoe retail is marketing. Consumers aren't naturally inclined to purchase used shoes unless they are presented with a compelling reason to do so.
Vintage footwear has appeal with a fairly large segment of consumers. In recent years, vintage clothing sales have exploded. Vintage footwear is needed to complete the ensemble. Used shoe retailers also market high-end designer brands that most consumers can't afford to buy new. Designer marketing is especially effective for women's footwear with minimal wear and a must-have brand name on its label.
Families have several reasons for shopping at used shoe retailers. Kids and teens outgrow shoes quickly, so budget-minded families are more than willing to explore used footwear, as long as the shoes are in good condition. Likewise, sports footwear (e.g. soccer cleats) is a staple of used shoe retail stores because sports shoes are expensive and quickly outgrown.
Used shoe retailers have to be prepared to address the issues of hygiene and shoe repair. All products should be sprayed with an approved anti-fungal agent before they are made available for resale. In some cases, you may need to make minor repairs to products prior to placing them on your store shelves.
Best Used Shoes Retail Company Business Plans
How good is your used shoes retail company's business plan? If you aren't completely confident in the quality of your business plan, it could be because you haven't invested enough time and effort in its creation.
Although there are a lot of tasks screaming for your attention, cutting corners on your business plan can be a precursor to disaster. Why? Because there are a multitude of reasons why your company can't succeed without a sound business plan.
From a business ownership perspective, that makes business planning your first priority - and not a task that can be assigned to the back burner.
Investigate the Competition
Before you open a used shoes retail business within your community, it's essential to determine how you will fit in the competitive landscape. Try our link below to find competitors nearby. After clicking on the link, type in your city, state and zip code to get a list of used shoes retail businesses near you.
How are you going to successfully complete with existing firms? It's important that you never underestimate the competition.
Find Good Remote Business Advice
If you want to open a used shoes retail business it's a wise move to learn from folks who are already in business. If you think owners of nearby used shoes retail businesses will give you advice, think again. The last thing they want to do is help you to be a better competitor.
On the other hand, an individual who has a used shoes retail business in a location that is not competitive to you can be a great learning resource for you, after they realize you reside far away from them and won't be stealing their local customers. Indeed, many experienced entrepreneurs enjoy offering advice to startup entrepreneurs. If you are persistent, you can find a business mentor who is willing to help you out.
Where would you find an owner of a used shoes retail business in another community?
Here's one way to do it. Just use our link below, find somebody and call them.
Business Brokerage for Used Shoes Retail Business Entrepreneurs
Sooner or later, every entrepreneur confronts the choice to start a business or buy an established company. In most cases, there are compelling financial and practical reasons buying an existing used shoes retail business.
If a business purchase seems like the right move, your first step should be to contact a qualified business broker. Why? Because business brokers offer several advantages to used shoes retail business entrepreneurs.
By leveraging the skills, expertise and network of a first-rate business broker, you eliminate the hassles commonly associated with the business buying experience.
Explore Franchising Options
Starting a business via franchising isn't a sure thing but it can be a lower-risk way to start a business.
As part of your process in starting a used shoes retail business, you would be wise to assess whether franchising might make your life much easier.
The link below gives you access to our franchise directory so you can see if there's a franchise opportunity for you. You might even find something that points you in a completely different direction.
Related Articles on Starting a Company
These additional resources regarding starting a business may be of interest to you.
Share this article
---
Additional Resources for Entrepreneurs