Business Ideas for Entrepreneurs
Starting a Used Vacuum Cleaners Business
This advice is written for those of you who hope to start a used vacuum cleaners business. This is a must-read before you start!
Thinking about opening a used vacuum cleaners business? We tell you what you need to know to get started.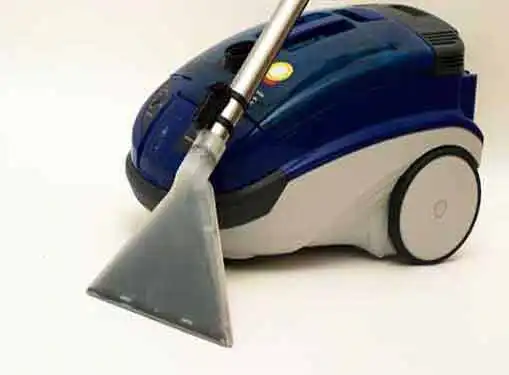 How to Create a Winning Used Vacuum Cleaners Company Business Plan
By now, you're probably tired of hearing how important a good business plan is to your used vacuum cleaners business startup.
Although it might seem like an unnecessary formality, your used vacuum cleaners company's business plan is a document that will shape your goals and strategies on a go-forward basis.
Furthermore, a good business plan will help you avoid key startup mistakes. Lacking a solid business plan, many startups find themselves rudderless and incapable of executing consistent decision making processes, while committed business planners rely on their plans to guide all of their decision making and short-term planning efforts.
Check Out Competitors
Before you open a used vacuum cleaners business within your community, it's a good idea to find out how strong the competition is. Use the link below to generate a list of competitors in your city. Complete the form by entering your city, state and zip code to get a list of used vacuum cleaners businesses that are close by.
How are you going to successfully complete with existing firms? It's important that you never underestimate the competition.
Find Good Remote Business Advice
If you are seriously contemplating launching a used vacuum cleaners business, you really ought to learn as much as you can from somebody who is already in the business. If you think owners of nearby used vacuum cleaners businesses will give you advice, think again. Why would they want to educate a future competitor?
But, a person who owns a used vacuum cleaners business outside of your community may be willing to share their entrepreneurial wisdom with you, provided that you won't be directly competing with them. In fact, they are often very willing to share startup advice with you. In my experience, you may have to call ten business owners in order to find one who is willing to share his wisdom with you.
How do you find an entrepreneur who is running a used vacuum cleaners business in another community?
No problem! Just use the link below and try a random city/state or zipcode. Then start dialing for advice until you are successful.
Acquisitions vs. Startups
There is a lot of debate about whether it's better to start a new used vacuum cleaners business or acquire a used vacuum cleaners business on the business-for-sale marketplace.
Unless you have compelling reasons to launch a new business, buying an existing used vacuum cleaners business may be the better choice.
The good news is that a used vacuum cleaners business acquisition is a recognized name and usually comes with a loyal customer base. The key is to locate a business-for-sale that closely matches your ownership philosophy and professional objectives.
Don't Rule Out Franchising
Your chances of achieving the entrepreneurial goal of being a successful business owner immediately improve if you buy a franchise rather than going it alone.
Prior to starting a used vacuum cleaners business, it's worthwhile to investigate whether purchasing a franchise might be worth investigating.
The link below gives you access to our franchise directory so you can see if there's a franchise opportunity for you. You might even find something that points you in a completely different direction.
Related Articles on Starting a Company
These additional resources regarding getting started as an entrepreneur may be of interest to you.
Share this article
---
Additional Resources for Entrepreneurs