Starting a Business
Starting an Architectural Engineering Firm
This advice is perfect for aspiring entrepreneurs who are thinking about starting an architectural engineering firm. Read this article before you start!
We share our excellent recommendations on what it takes to start an architectural engineering firm.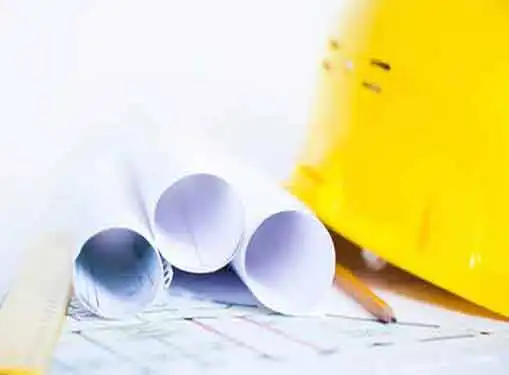 Launching a successful architectural engineering company starts with a smart client acquisition strategy.
Requirements for Architectural Engineering Professionals
Architectural engineers are required to provide a variety of engineering services for the building design and construction trade. Generally speaking, architectural engineering services cover the structural, mechanical, electrical and plumbing fields, delivering extremely precise building plans and material consultations to their clients.
Not surprisingly, architectural engineers are highly trained professionals who often focus on a single specialization. Most architectural engineers have graduate-level engineering degrees, and all active architectural engineers are required to be certified and licensed.
Over the past decade, the National Council of Examiners for Engineering and Surveying (NCEES) has developed standard certification exams that state boards can use as the basis for licensing.
Hiring Tips for Architectural Engineering Firm Startups
The best HR advice for architectural engineering firm startups is to start the hiring process early, allowing enough time to perform a thorough search for the best possible candidates.
The recruitment process for engineers varies. While some startup firms target at least some recent engineering graduates to reduce costs, others prefer to hire only the most experienced candidates to bolster their credibility with prospective clients.
Either way, your initial recruitment campaign will need to utilize sound hiring principles. Compliance with EEO hiring guidelines is a must, but you'll also need to establish a standard set of interview questions to ensure fairness and transparency throughout the hiring process.
Finding Clients for Your Architectural Engineering Firm
A successful architectural engineering launch must include a strong client acquisition strategy. The construction and building trade community is smaller than you think it is, so you will need to aggressively network with industry insiders in your target market before and during the launch of your firm.
As a B2B service provider, it helps to staff a sales team that is skilled in B2B sales prospecting. But if resources are tight, sales may be part of the owner's job description. Whether you are performing sales functions yourself or offload that responsibility to a sales team, the key is to differentiate your business from the rest of the field and offer prospective clients a valid reason for choosing your firm over more established architectural engineering firms in your area.
Proven Strategies for Architectural Engineering Firm Business Plans
The idea of writing a business plan is intimidating to most aspiring architectural engineering firm owners. A good architectural engineering firm business plan, however, is a reality check that gauges your business instincts against hard industry numbers.
After the plan has been completed, its effectiveness will largely depend on what you do next.
Business plan distribution is just as important as business plan creation. Generally, effective distribution models include the incorporation of tracking systems into the company's startup plan.
Consider Competitors
Before you open an architectural engineering firm in your area, it's a good idea to determine how you will fit in the competitive landscape. We've provided the link below to help you generate a list of competitors in your area. Complete the form by entering your city, state and zip code to get a list of architectural engineering firms that are close by.
Is the established competition doing a good job? It's important to understand their strengths and weaknesses and think through how you'll stake up against those established businesses.
Learn from Others Who Are Already In This Space
If you are seriously contemplating launching an architectural engineering firm, be sure to have a conversation with someone who is in the business. Local competitors are not going to give you the time of day, mind you. The last thing they want to do is help you to be a better competitor.
However, a fellow entrepreneur who has started an architectural engineering firm outside of your community may be willing to share their entrepreneurial wisdom with you, given that you don't compete with them in their area. Many business owners are happy to give advice to new entrepreneurs It can take a while to find an entrepreneur who is willing to talk, but it's well worth the effort.
Do you know how to find an architectural engineering firm founder in a different locale who can assist you?
We can help. Follow the link below, try a few city/state combos or zipcodes, and then start calling!
Leveraging the Branding Benefits of an Architectural Engineering Firm Acquisition
As an emerging architectural engineering firm startup, your company are at a competitive disadvantage because you brand is just beginning to establish an identity in the marketplace.
To compensate, one of the techniques entrepreneurs use is to buy a business to get an established brand. As a startup, the best you can hope for is to gradually develop brand awareness over a period of months and years.
However, an architectural engineering firm acquisition can put you at the helm of a brand that is already highly trusted by your target market.
Is Franchising the Right Option?
Your chances of achieving the entrepreneurial goal of surviving in business are substantially improved when you opt to franchise instead of doing it all on your own.
Before you get too far along in your plan to open an architectural engineering firm, you would be wise to determine whether there are good franchise opportunities available that might make sense for you.
The link below gives you access to our franchise directory so you can see if there's a franchise opportunity for you. You might even find something that points you in a completely different direction.
More Advice for Startups
These additional resources regarding getting started as an entrepreneur may be of interest to you.
Coming Up With Good Business Ideas
Share this article
---
Additional Resources for Entrepreneurs