Starting a Business
Starting an Auction Business
Here's some helpful information that is written for entrepreneurial folks who are thinking about starting an auction business. This is a must-read before you open up shop.
Need advice on how to start an auction business? This all-in-one resource article goes a step beyond other how-to articles to give you a jump-start on planning for your business.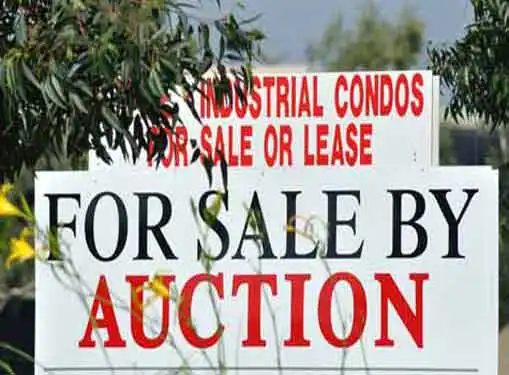 Auction Business Models
Auction businesses are experiencing a new lease on life, thanks in part to a spate of reality TV shows featuring auctioneers and antique hunters. It's not that auction businesses have ever disappeared from the landscape (they haven't), but that scores of buyers are waking up to the idea of buying secondhand merchandise in an auction environment.
There are generally two different business models for auction companies: Auctioneers and auction houses. If you are a skilled auctioneer and possess a valid state license (where applicable), you can make a good living selling other people's property for them.
In this business model, you travel from one location to the next, consulting sellers about auction preparations and conducting the auctions themselves. Auctioneering is a low-risk business model because there are virtually no overhead requirements -- just the ability to speak quickly and sell high.
The auction house business model is much more involved than the auctioneering model. Here, owners accept property on consignment and when enough merchandise has accumulated, they promote and perform an auction using either a hired or in-house auctioneer. In some cases, the business owner may actually buy property outright if he thinks it will auction higher than its purchase price. But in a normal consignment scenario, the auction house turns a profit by taking around 20% of the auction price.
The universal formula for success in the auction business is that higher auction attendance equals higher sale prices. The best auction house owners are skilled promoters who know how to draw a crowd and whip them into a frenzy. To expand your buyer base, explore ways to allow phone buyers to bid on select items.
How to Write a Top Quality Auction Company Business Plan
A business plan is the skeletal framework for your auction business's mission, goals and strategic vision.
In contemporary business culture, business plans are also litmus tests used by external interests to assess real world viability and marketability.
Learning how to write the market analysis section of a business plan is a critical skill for startup entrepreneurs. While a robust market analysis can be a selling point for an auction business startup, weak market research is a sure giveaway for a business that hasn't invested adequate effort in planning.
Evaluate Competitors
Before you open an auction business within your community, it's a smart move to find out how you will fit in the competitive landscape. Try our link below to generate a list of competitors near you. Simply enter your city, state and zip code to get a list of auction businesses in your town.
It's important to be aware of what the competition is doing. Take the time to visit the competition to properly assess their strengths and weaknesses.
A Good Source of Advice
Once you've finished assessing the competion, be sure to have a conversation with someone who is in the business. It's very unlikely that the local competition will talk to you. It'd be crazy for them to teach you the business.
Thankfully, an owner of a an auction business on the other side of the country can be a great learning resource for you, once they realize that you are not going to directly compete with them in their community. In that case, the business owner may be more than happy to discuss the industry with you. It can take a while to find an entrepreneur who is willing to talk, but it's well worth the effort.
How would you find an auction business founder that lives outside of your area?
Easy. Find them using our link below and start calling until you are successful.
Entry Options for Auction Businesses
Would-be auction business business owners can either launch a new business or acquire an existing operation.
A startup gives you the ability to create an auction business that conforms to your personal goals and leadership style. But financially, startups present significant challenges because lenders are typically hesitant to fund startup auction businesses.
Acquired auction businesses are known quantities - and are less risky for lenders. On the whole, buying a business minimizes uncertainty as well as many of the objections lenders use to disqualify startup entrepreneurs from financing.
Explore Franchising Options
Your odds of making a success of your new business are much better when you join the ranks of franchisees in lieu of doing everything yourself.
If your goal is to start an auction business, you would be wise to determine whether buying a franchise could help you avoid common entrepreneurial mistakes.
The link below gives you access to our franchise directory so you can see if there's a franchise opportunity for you. You might even find something that points you in a completely different direction.
Related Articles on Starting a Company
These additional resources regarding starting a business may be of interest to you.
Consideration Before Buying a Franchise
Share this article
---
Additional Resources for Entrepreneurs