Startup How to Guides
Starting an Oil & Gas Consulting Firm
What are the steps required to open an oil and gas consulting firm? This article discusses everything you ought to know about starting and running an oil and gas consulting firm.
Wondering how to start an oil and gas consulting firm? We take you step-by-step from start to success.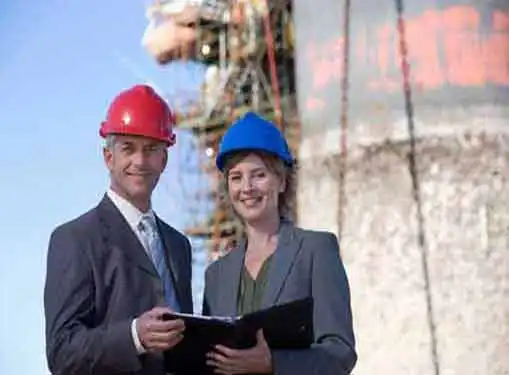 Industry Basics
The oil and gas industry is booming in the U.S. and around the world. With energy consumption at an all-time high, energy producers are constantly looking for new sources of oil and gas as well as new strategies to manage the cost of production.
Oil and gas consulting firms provide the intellectual capital that oil and gas companies need to achieve their production goals. Although oil and gas consultants can engage in any number of activities, their primary role is to provide limited term geological, engineering, or operational advice for companies within the oil and gas industry.
The first step in launching an oil and gas consulting firm is to perform an honest assessment of your skills, expertise, and credentials. Energy consulting can be extremely lucrative, but only for those entrepreneurs who possess proper credentials and have an established reputation in the industry. You can compensate for your own lack of credentials by hiring skilled consultants as long as you are willing to defer to their judgment when it comes to the consulting process.
During the creation of your business plan, you'll need to identify the scope of the services you'll offer to your clients. Consulting firms mainly conduct geological analysis, oil & gas exploration, geosteering, and integrated reservoir studies. However, your firm's specific consulting expertise may also open the door to opportunities for other services.
Effective oil and gas marketing strategies include the same traditional and online promotional vehicles you would expect from any B2B consulting firm. But unlike other industries, the energy community relies heavily on networks and relationships - one more reason to make sure your consultants have stellar reputations and relationships within the energy industry.
In addition to client work, you may want to consider producing oil and gas studies for sale. With a little planning, your firm can create studies on topics that have industry-wide appeal. Your business can then offer them for sale online and through direct marketing avenues.
Writing Tips for an Oil & Gas Consulting Firm Business Plan
We know - writing a business plan can be a daunting task for a new entrepreneur.
But here's the good news: With a few tips, any entrepreneur can create a successful plan for their business. Business plans are entrepreneurial roadmaps that identify destinations for growth and the routes your oil and gas consulting firm will take to reach them.
Once your business plan is in place, you can use it for a variety of funding and planning functions.
Before you begin, we recommend reviewing a few sample business plans.
Look Over Competitors
Prior to launching an oil and gas consulting firm in your town, it's essential to find out how many competitors you have. We've provided the link below to help you get a list of local competitors nearby. Simply enter your city, state and zip code to get a list of oil and gas consulting firms in your town.
Prior to opening your doors for business, be sure you fully understand the competitive landscape and where your new business will fit in.
Turning Competitors Into Collaborators
As part of your due diligence on opening an oil and gas consulting firm, it's essential that you learn as much as you can from somebody who is already in the business. If you think your local competitors will give you advice, you're being overoptimistic. Why would they want to educate a future competitor?
Thankfully, an owner of a an oil and gas consulting firm on the other side of the country may be more than happy to give you a few tips, once they realize that you are not going to directly compete with them in their community. Indeed, many experienced entrepreneurs enjoy offering advice to startup entrepreneurs. In my experience, you may have to call ten business owners in order to find one who is willing to share his wisdom with you.
Where do you find an oil and gas consulting firm founder in a different locale who can assist you?
We can help. Follow the link below, try a few city/state combos or zipcodes, and then start calling!
How to Buy an Oil & Gas Consulting Firm
So you're seriously considering buying an oil and gas consulting firm rather than starting one from scratch. Smart move. Yet the process of buying an oil and gas consulting firm introduces a new set of challenges.
As you would expect, there are a number of steps in buying a business. For most prospective business buyers, the first step is to contact a business broker.
A good business broker serves a number of useful purposes. From locating available companies to helping seal the deal, your broker will have the experience and skills to help you successfully navigate the purchase process.
Is Franchising the Right Option?
As an entrepreneur, your chances achieving your top business goals go up significantly if you go the franchising route and benefit from the prior work of others and their lessons learned.
If you are thinking about opening an oil and gas consulting firm, a smart move is to check out whether there are good franchise opportunities available that might increase your chances of success.
The link below gives you access to our franchise directory so you can see if there's a franchise opportunity for you. You might even find something that points you in a completely different direction.
Related Articles on Starting a Company
These additional resources regarding starting a business may be of interest to you.
Characteristics of Successful Entrepreneurs
Questions to Ask Before Starting a Business
Share this article
---
Additional Resources for Entrepreneurs