Productivity Tips
Stress Management Tips for Entrepreneurs Part 1
Written by Celeste Heiter for Gaebler Ventures
In the life of a busy entrepreneur, a certain measure of stress is unavoidable. But stress can be one of life's most pervasive and destructive forces. In this two-part article, you will learn how to identify the sources of stress as well as techniques for eliminating or coping with stress.
Until the 1990s, the word "stress" was a relatively new concept for the general population.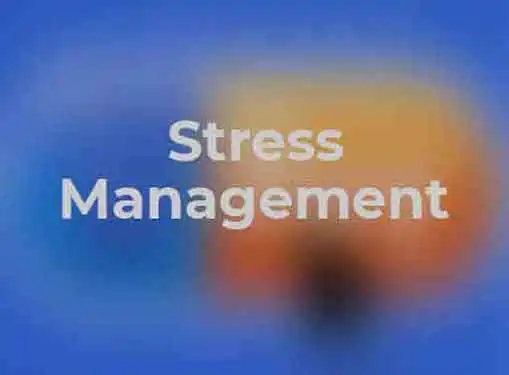 Today, it is a household word. Since the 1950s, when researchers began studying the effects of stress on health and the quality of life, it has come to be regarded as a major contributor to disease and death. The Japanese even have a specific word for it: karoshi. It means "death by exhaustion from overworking." In today's competitive economy, hard-working entrepreneurs are especially susceptible to the deleterious effects of stress.
Identifying the Sources of Stress in Your Workday
Stress comes in many forms, and requires a multi-faceted approach to effectively manage and combat its insidious effects on your health and well-being. Identifying the stressors in your day-to-day activities and incorporating a few simple techniques into your routine will go a long way toward improving both your health and your quality of life.
Environmental Stress
Your work environment may be one of most common sources of stress. Take a look around and ask yourself these questions about your workspace:
Is it well-lit? Poor lighting causes eye strain that can lead to vision problems and headaches. It may also cause you to make mistakes that can lead to a different kind of stress later on.
Is it well-ventilated? Stale air can cause lethargy, unpleasant odors can cause headaches and nausea, and noxious fumes can cause respiratory and neurological disorders.
Is it kept at a comfortable temperature? Working in an environment that is too hot can cause dehydration and even heat stroke. An environment that is too cold may cause chills and aggravate respiratory disorders.
Is it quiet and pleasant? Excessive noise levels in your work environment can cause headaches and distractions that interfere with productivity.
Is it comfortably and efficiently arranged? A cramped workspace, an uncomfortable chair, or ergonomically unsafe equipment can cause an array of physical disorders. Even office clutter can cause stress.
Physical Stress
Physical stress has a variety of causes. In addition to existing environmental factors, physical stress may be the result of many activities throughout your day. Take a look at your physical demands and ask yourself:
Do I perform any repetitive routine tasks? Repetitive tasks can cause pinched nerves, joint pain, and carpal tunnel syndrome.
Do I store a lot of pent-up tension? Unreleased tension can cause headaches and muscle spasms.
Am I always in a hurry, rushing from one task or appointment to another? Lack of adequate time to complete your daily activities can cause cardiac and nervous conditions.
Do I get plenty of sleep? Sleep deprivation is one of today's leading causes of stress.
Mental Stress
Mental stress is often the result of one's own thinking habits. Over the next few days, observe your inner dialogue and consider these questions about your thinking patterns:
Do you spend hours dwelling on problems without taking steps to solve them?
Do insignificant problems cause you to visualize catastrophic consequences that have no basis in reality?
Do you rehearse arguments in your head to defend yourself against situations that may never come to pass?
Do you beat yourself up over mistakes instead of learning from them and letting them go?
Do you waste mental energy thinking about things you wish you'd said or done?
Do you lie awake at night worrying over problems you can't do anything about until morning?
Emotional Stress
Although they both happen internally, there's a subtle difference between mental stress and emotional stress. Mental stress is about thinking patterns and habits. Emotional stress is about how you feel about what you're thinking and what's happening in your business and personal relationships. Ask yourself:
Do I have conflict at home that is affecting my workday?
Do I take my work problems home with me and unload them on family and friends?
Am I irritable and short-tempered? If so, over what?
Do I feel unfulfilled or under-appreciated in my business and personal relationships?
Nutritional Stress
When and what you eat has a huge impact on stress levels. Poor eating habits and inadequate nutrition can take its toll on your health and well-being. Take a few moments to think about your diet and the timing of your meals over the past few days or weeks and ask yourself:
Do I often skip meals because I'm too busy to eat?
Do I routinely rely on coffee for extra energy to get me through the day?
Do I indulge in unhealthy snacks instead of choosing more nutritious alternatives?
Do I choose fast food instead of taking the time to prepare a home-cooked meal?
Do I eat at my desk while I work instead of sitting down for a relaxing meal with family or friends?
Do I forget to take my vitamins?
Once you've identified the stressors in your life, proceed to Part 2 of this article for a list of tips to help you cope with them throughout your day, or to eliminate them altogether.
Celeste Heiter is an entrepreneur and professional writer. She has owned several businesses, is a graphic designer and an expert on Japan and its culture. Today Celeste devotes her time to writing about a variety of business topics.
Share this article
---
Additional Resources for Entrepreneurs