Point of Sale Equipment
The History of the Cash Register
Cash registers have come a long way since their invention in the late 1800s. To really appreciate the capabilities of today's advanced POS systems, you need to go back to the beginning with a brief history of the cash register.
Most people think of a cash register as a customer-focused device that streamlines and simplifies the purchasing process.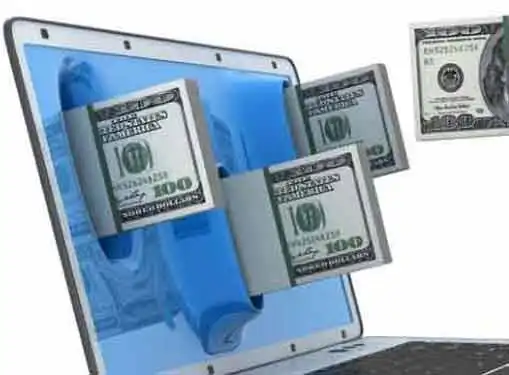 But what you might be surprised to learn is that the reason the cash register was invented had little to do with the customers at all.
The first cash register was invented by James Ritty in 1879. Ritty, a saloon owner, was looking for a device to eliminate employee theft and was inspired by a tool that counted the revolutions of a propeller on a steamship. Since he was uncomfortable with the idea of operating two businesses simultaneously, Ritty sold the company to Jacob Eckert in 1884 and it was quickly renamed the national Cash register Company.
According to Cashier Live, a leading web-based point-of-sale solutions provider, Eckert quickly developed the cash register by adding a paper roll to record sales transactions. It was at this point that a staple of American consumerism -- the receipt -- was born.
Interestingly, the initial purpose of the receipt had little to do with enhancing the buying experience for customers. Instead it was designed to prevent employee fraud by giving the business owner a record of transactions that he could audit for theft and accuracy.
Electric motors were introduced to cash registers at the turn-of-the-century. This began a century long trend toward greater levels of automation and advanced features that brought benefits for both customers and business owners.
In recent years, cash registers have made a significant leap forward through Point of Sale (POS) technology. Using a combination of hardware and software resources, modern POS systems give business owners the ability to combine traditional cash register functions with database applications. From barcode scanning to inventory control, today's business owners can accomplish it all with a robust POS system solution.
Self-checkout machines are also becoming an increasingly commonplace fixture in American retail. Instead of relying on a human employee, customers check out their own merchandise using barcode and POS technology. Although actual employees still monitor checkout stations, many retail operations benefit from reduced labor demands.
What does the future hold for cash registers? Rapidly advancing technology offers limitless possibilities, but many industry insiders expect the next generation of cash registers to leverage wireless transmissions for a "checkout-free" buying experience.
Share this article
---
Additional Resources for Entrepreneurs