Negotiations
The Pros and Cons of Lowball Offers in Negotiations
Sometimes a low offer can lay the groundwork for a successful negotiation. Then again, sometimes a low offer can sabotage the whole process. Here are the pros and cons of a lowball negotiation strategy.
We've all done it. Whether we're hashing out a business contract or making a deal with our kids, we have kicked off negotiations with a lowball offer that had no chance of being taken seriously.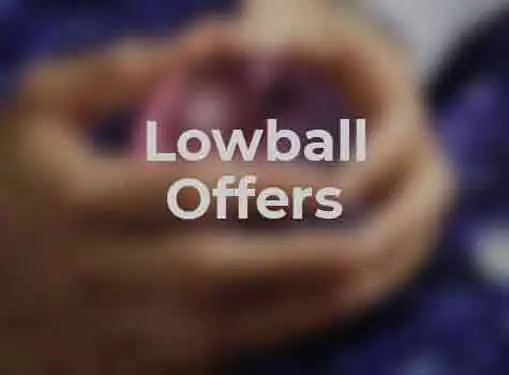 But have you ever thought about the strategy behind lowballing? And even more importantly, can lowball offers be a viable tactic for complex business negotiations?
No one expects a ridiculously low offer to be greeted with enthusiasm or acceptance. At the same time, most negotiators recognize that lowballing can be an essential first step, an entry point to a more substantive conversation about the issue being negotiated.
But even though low offers are a common way to begin negotiating, a lowball negotiation strategy does have risks. If the offer is too low, it can jeopardize the negotiation process and make future business dealings difficult. The bottom line is that lowball offers have an important role to play in negotiation – but you'll need to know your limitations before you introduce into a lowball strategy into your regular negotiation routine.
PROs
Establishes baseline. You can't argue with the fact that a low offer gets the ball rolling. It stakes out your starting position and establishes a baseline for the process. Your opponent's counteroffer will represent the upper boundary, with the space in between the two representing the range of possible outcomes.
Reveals expectations. Does a lowball offer communicate what you expect to gain at the end of the negotiation? No. But it does communicate your expectation about the lower end of the negotiation range. The implicit understanding is that you won't suggest anything below your initial offer.
Elicits a response. Low offers have an uncanny ability to elicit an immediate response from your opponent. Their response will almost always be to reject the offer. However, the way they reject the offer can tell you a lot about their negotiating position and how far away you are from an acceptable offer.
CONs
Lengthens the process. Low offers prolong the negotiating process because they create a wider range for negotiation. By putting a ridiculously low offer on the table, you are essentially inviting your opponent to participate in an extended back and forth negotiation process.
Risks causing an offense. If your offer is extremely low, there is a very real possibility that it will interpreted as an insult, particularly in scenarios where the issue being negotiated is highly personal for your opponent (e.g. the price of his family business).
Share this article
---
Additional Resources for Entrepreneurs