Business Economics for Entrepreneurs
Three Basic Economic Questions
Written by Bobby Jan for Gaebler Ventures
As an entrepreneur and as an economic agent, there are three basic economic questions you should ask when deciding how to allocate scarce resources
Economics is, essentially, the science of decision making.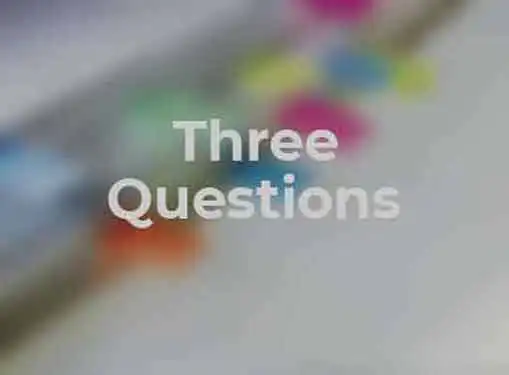 As an entrepreneur and as an economic agent, there are three basic economic questions you should ask when deciding how to use scarce resources:
What to produce?
How to produce?
For whom to produce?
What to Produce?
In a true command economy, what to produce is determined by a central economic authority. In a true free market, what to produce is determined by individual choices. However, most nations fall somewhere between a true command economy and a true free market and production is determined by a mixture of central planning and individual choices.
For example, in the United States, while the production of some foodstuff is determined by supply and demand, others, such as sugar and milk, are subsidized by the government.
All businesses must decide what to produce given limited resources. While a society must decide how much food and shelter to produce to satisfy the population, a business must decide how much of each goods or services to produce.
Because of scarcity, by producing A, you must forgo the production of B, thus incurring an opportunity cost. You choose to produce, hopefully, the product or service that brings the highest benefits relative to costs. However, as the organization gets bigger and more complicated and as the number of choices increases, so will the difficulty in answering this question.
How to Produce?
There are many ways to produce a good or service of equal quality. As an entrepreneur, it is important to have a clear understanding of all your alternatives. Should the business produce all the goods and services it sells by itself or will it bring in outside contractors? Should the production take place domestically or should it be outsourced to another country? Should the production be labor intensive or capital intensive?
For Whom to Produce?
All goods and services are produced for somebody to consume. In a free market, who gets what is determined by who is able to afford what at a price determined by supply and demand. As an entrepreneur, this question should be addressed in the same line of thought as "what to produce?" Who are your customers? Will your targeted customers be able to afford the product? Are there enough of them to support your business?
Cheng Ming (Bobby) Jan is an Economics major at the University of Chicago who has a strong interest in entrepreneurship and investing.
Share this article
---
Additional Resources for Entrepreneurs