Twitter Tips For Small Business Owners
How Can Business Owners Leverage Twitter?
What's your small business social marketing strategy? If you don't have one, it's time to get busy. To get you started, here are some tips on how small business owners can use Twitter to be more successful.
The question: 'What are you doing right now?" has been answered by millions of Twitter users many times a day since the website started in 2006.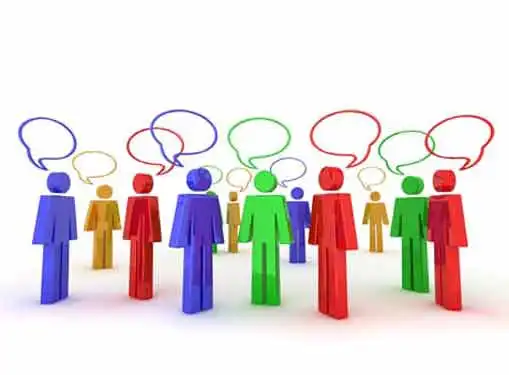 There's are plenty of small business success stories in which businesses have used Twitter to drive website traffic and increase sales.
But with so many messages and users, how exactly should a business get started with using Twitter to capture more customers and increase profits?
Alicia Whalen, an expert E-strategist and Principal of A Couple of Chicks Marketing, offers these Twitter tips businesses should follow in order to tweet their way to a higher market share.
Improve Your Website Before You Start Tweeting
Before you start tweeting, make sure your company's website is up to date and looks as professional as possible. You will also need to install a web monitoring program like Google Analytics; a free program that monitors traffic on your website. This way you will be able to benchmark your success once you have started tweeting.
Use a Real Name For Your Twitter Account
When creating a Twitter page for your company, make sure your user name is a real name of an employee. Your Twitter page should feel like a conversation and followers need to feel as if they are talking to a real person. Using first person in your tweets or the collective 'we' also makes your company seem more credible and engaging to potential customers. Example: "We're dropping prices tomorrow!"
Follow Other Twitter Users
Following is one of the most important aspects of Twitter. A fast and easy way to find potential customers is to visit a competitor's Twitter page and follow their followers. You should also search your company's name in a Twitter search to see who's talking about you and then add them. Other people you should follow include: other employees, people in related companies and industries, related brands, journalists and competitors. Following people related to your company helps get the best followers for your Twitter page.
Don't Appear To Be Overly Self-Serving
Make sure your tweets are not entirely sales or company related. If you are constantly talking about a sale or a new product that just arrived, people will not see the value in following your company. Talk about things happening in the media, post links to interesting stories related to your industry and upload twitpics. This way, when you talk about the odd sale or new product and post links to your site, your followers will actually be interested.
Ask and Answer Questions
It is important to pose questions to your followers and also answer their questions directly. Asking questions can help you find out the strengths and weaknesses of your business in a fast and easy way. When customers ask questions of you, make sure to tweet back and answer to them via the '@ 'feature. This gives your company more personality and people will feel directly engaged with your brand.
Invest in Twitter Early
"Businesses should consider Twitter in their marketing plans and make it part of their work day," says Whalen. "Twitter offers businesses free direct access to customers they may not have otherwise been able to reach."
The value of Twitter to your small business compounds over time like interest in a banking account. As such, it's important to not wait too long to get started with Twitter.
"Once you have created your Twitter page, found followers and engaged in conversation, you should see a spike in your company's website activity and sales" Whalen added.
If you do it right, you'll see results. If you think you need outside help to develop a social media program, contact a firm like A Couple of Chicks e-Marketing that specializes in social media strategies.
The best social marketing specialists tend to stay on top of the latest social media marketing trends and tools. As such, tapping into their insights can be invaluable.
Share this article
---
Additional Resources for Entrepreneurs