Small Business Websites
Web Site Traffic Statistics
Written by Anna Lempereur for Gaebler Ventures
If you've wondered how to check Web site traffic statistics, you've come to the right place. We take a look at the benefits of checking traffic statistics and where to get Web site traffic statistics.
When owning a blog or any other type of Web site, it is highly common for the Webmaster to often check traffic statistics.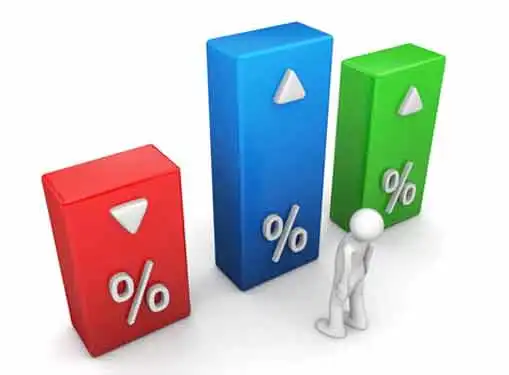 Why wouldn't somebody want to check their web statistics? These numbers indicate how many visitors view the site each day, audience growth, and how the site has progressed since its formation. Sites such as StatCounter display this type of information: unique visitors, returning visitors, and page loads the site receives on a daily basis.
Benefits of Statistics
Checking web statistics is not a complete waste of time. In fact, there are many benefits. By viewing your site's statistics, you can identify how many views your page receives per day, and set goals for yourself on how much traffic you think your site is capable of receiving. It can give you an overall impression of your site's success.
Here are some services Webmasters can use to view traffic statistics:
StatCounter - As mentioned before, StatCounter gives Webmasters the ability to view how many unique visitors, returning visitors, and page loads your site receives per day. You can also identify how your visitors came to view your site (is your page linked on another site, or did they type in your URL on their own?), what specific page they entered, what page they left your site, and how long they browsed your site.
Alexa - This service allows Webmasters to view traffic history, as well as where your site stands in relevance to other sites. It provides a graph where you can type in your Web site's URL, along with up to four other URLs at a time, and discover your competition. Alexa also provides you with your international traffic rank.
Traffic Estimate - This service is a fast and simple way to estimate the amount of site visitors on a monthly basis. Simply type in the site URL, and Traffic Estimate will give you the estimated visits to your site for the past 30 days.
When Should You Be Checking Your Web Statistics?
You can establish a specific time each day to check your Web site statistics. It should not take more than twenty minutes to review the numbers. If you find yourself checking your statistics for hours each day, you are wasting valuable time that could be used for more productive work.
The Significance of Web Site Statistics
Although checking traffic statistics is beneficial for your Web site, it does not exactly determine its success. Just because a site has a significant amount of viewers on a daily basis, does not necessarily mean it is successful.
Though these services provide plenty of information on traffic details, there is no way to find out each visitor's purpose for viewing your Web site. Did they click on your link out of interest, or did they accidentally stumble upon it because of an advertisement? Are they browsing or buying? It's hard to tell if you are only looking at site traffic metrics.
If you are interested in checking the success of your Web site, another metric to look at is where your page ranks on Google. It is highly competitive to earn top ranks on Google, so if your site makes the top five, it means you are doing something right. Tools such as Advanced Web Ranking can provide detailed reports on how you are ranking for search phrases in the search engine results of the most popular search engines.
Still, doing well in the search results doesn't necessarily mean your Web site is driving business your way. To track whether browsers are turning into buyers, you'll need to use an analytics program that allows you to set goals (e.g. customer buys something from you) and track the conversions of site visitors as they complete your defined goals. Fortunately, Google Analytics, a free tool, is available to let you do that. There are many other analytics packages that can do this as well.
Anna Lempereur is a freelance writer interested in writing about small business. She is currently a Journalism major at the University of Albany in New York.
Share this article
---
Additional Resources for Entrepreneurs