Employee Benefits
What the New Health Bill Means For Entrepreneurs
The new healthcare reform bill recently passed by Congress could have a profound impact on small businesses and entrepreneurs. This article will review the proposed healthcare reform bill and the potential impacts it will have on small businesses.
Congress recently passed President Obama's new healthcare reform policy and now the Senate gets a chance to vote on it.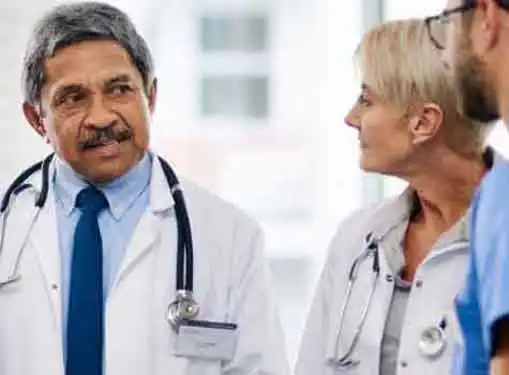 Which ever healthcare reform policy gets passed, the new healthcare reform will have a strong impact on small businesses and entrepreneurs.
In brief, the proposed healthcare reform bill mandates small businesses with payrolls over $500,000 to provide health insurance for their employees or pay a fine. Businesses that don't offer insurance pay a fine equal to 8 percent of their payroll. Businesses with a payroll of less than $500,000 are exempt from the mandate. However, this payroll does not account for inflation, meaning that as a small business increases employee wages via annual pay increases, employers who are say at $475,000 payroll today, could easily cross the $500,000 threshold within a year or two with out ever having increased their actual employee head count. This is the same problem the Alternative Minimum Tax ("AMT") law caused recently when middle-income Americans found themselves falling under the AMT because the AMT law did not account for inflation, which on average is about 3% per annum.
There is some argument and debate as to whether the new health care reform will increase or decrease health insurance costs for small businesses. Many health insurance providers have claimed that they will have no choice but to increase the price for health premiums if the current health care reform gets passed. However, according to the White House, the health insurance reform could save small businesses as much as $3,000 per employee since small business will now be eligible to participate in a health exchange that pools small business and their employees with millions of other Americans to purchase health insurance.
Since small businesses today, pay on average 18% more for healthcare than larger corporations for comparable coverage, this sounds like a great savings initiative if it holds true. However, what if you are a small business who is currently not providing health insurance to your employees? If you're payroll is currently over $500,000, you will be mandated to either offer your employees health insurance or pay a fine equal to 8 percent of your payroll, which would equal $80,000 if you're payroll is $1 million. Many small business owners will surely be calculating the direct costs to them of either providing coverage for their employees compared to the cost of simply paying the fine, but either way, they face a potentially $80,000 increase in their annual costs which is no small amount. $80,000 could pay for a new employee or two and be used to create new jobs.
So while Obama camp is looking to provide health coverage for every American, they are at the same time potentially putting greater cost pressure on small business which will greatly reduce their ability to create new jobs. Combined with today's 10% unemployment rate, this new bill does not inspire confidence in Obama's ability to address the major unemployment rate our nation faces today.
There are no clear answers as to what will happen once the healthcare reform will take effect. The confusion surrounding the bill and the economics supposedly supporting it have yet to convince the majority of Americans that the healthcare reform bill will lower healthcare costs and provide cheaper rates to small business. At this point, it is a simply wait and see game.
Share this article
---
Additional Resources for Entrepreneurs