PR Plan
To Hype or Not to Hype?
You are six months away from completing your product. Is it time to do a press release announcing the new product or should you wait until launch time?
Some entrepreneurs like to "fake it 'till you make it" and talk big as early as possible.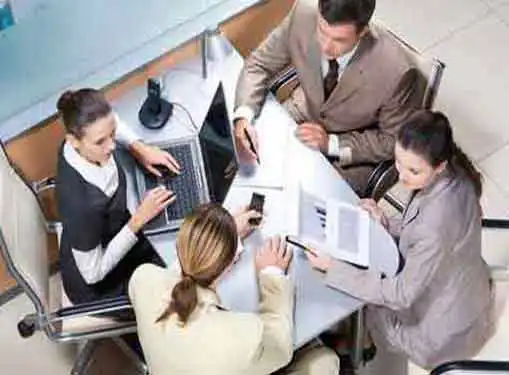 Others like to stay in stealth mode as long as possible, until they are ready to launch.
The reality is there are advantages and disadvantages to both approaches.
The Benefits of Hype
The benefits of talking big early include the following:
The market gets excited about what you are doing. You may be able to use that excitement to drive up the valuation of your company and attract investors, recruit top talent or get business partners interested in what you are doing. You may even be able to get people to pre-order your wares, which can alleviate cash flow concerns.
You get "first mover advantage" on capturing interest in publicity for what you are doing. Your competitors will be late to the party, and if they announce a similar product, nobody may care all that much since you were first.
The Disadvantages of Hype
The cons of hyping too early also need to be considered. Disadvantages include:
You completely tip your hand to the competition. With all your hype and publicity, they are bound to get a feel for exactly what you are doing. This gives them information they can act on, allowing them to possibly engineer a better solution that ultimately will outshine what you are doing.
You have to deliver. Countless companies have announced something early to reap the benefits of hype and then run into problems with their schedule or their quality. The media loves to bring a braggard down to earth, so the costs of these failings will be much more than if you had gone the stealthier route. It's not just the media. Employees and investors may bail if you don't deliver.
Is Hype Right for You?
All things considered, I recommend that you seek promotion as early as possible, within the limits of reason. I've just seen too many quiet entrepreneurs fail, even with a decent product or service. There's serious ROI on grabbing the limelight if you are the type who likes to do that and is good at it.
But it does depend on your situation and your circumstances. Approach the decision in a structured fashion, and you'll likely make the best choice.
Worst case, you'll learn a few things that you can apply to the next round. Best case, you won't need another chance to be successful and you'll knock your current venture out of the park!
Share this article
---
Additional Resources for Entrepreneurs