Lodging for Business Travel
5 Ways to Reduce the Cost of Business Trip Hotels
Lodging is a major expense category in business travel. Although you can't avoid hotel costs entirely, the consistent application of a few common sense tips can help to substantially reduce your lodging expenses.
With average daily hotel rates for business travelers expected to remain in excess of $125 per night, lodging is a business travel category that is ripe for cost management, especially in small businesses where travel is a normal business activity.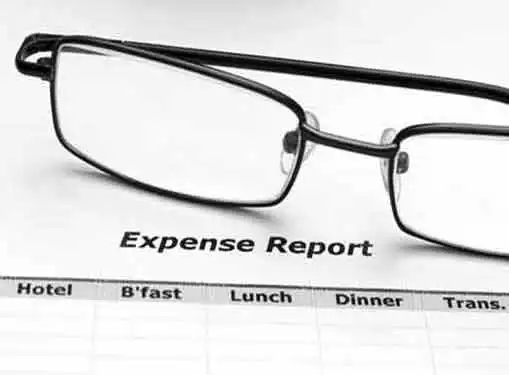 The problem is that reducing hotel costs isn't as easy as it sounds. Sure, you could stick your people in a fleabag hotel. But the ensuing hits to employee morale and on-the-road productivity would more than offset any savings you might achieve.
A better approach to managing your business travel hotel expenses is to create a travel policy that emphasizes common sense practices and incorporates tactics that reduce the amount your company's road warriors spend on lodging.
Planning & Logistics. Effective travel planning is your company's best weapon against exorbitant hotel expenses. By scheduling business meetings later in the day, your team can travel early and avoid coming in the night before the meeting. Unless it creates an undue hardship, you can also book late flights to avoid spending extra nights in hotels.
Independent Hotels. Always shop around for the best prices on hotels that accommodate business travelers. Many times, rooms at independent hotels cost less than rooms at a hotel chain. The downside is that the quality of independent hotels is all over the place, so you will need to perform a robust review process before booking a room with an unproven independent lodging provider.
Loyalty Clubs. Loyalty clubs and reward programs are another good way to reduce the amount your business spends on hotels. You may want to explore various loyalty programs and then encourage your staff to book rooms with the chains that offer the best rewards.
Included Amenities. Amenities are indirect way to save money on hotels and lodging. For example, many hotels include the cost of a complimentary breakfast or other perks in their daily rates. By directing your company's travelers to evaluate free amenities, you can reduce the overall cost of travel in your organization.
Flight + Hotel Bundling. Online travel sites like Travelocity and Orbits offer deep discounts when you reserve flights and hotels at the same time. Some deals are better than others and special restrictions may apply, so you will want to read the fine print before you set your travel arrangements in stone. But in general, it's usually cheaper to book hotels as part of a bundled package.
Share this article
---
Additional Resources for Entrepreneurs