Home Business
Avoiding Burnouts in Your Home Business
Written by Rayzelle Forrest Young for Gaebler Ventures
Tips on how to avoid feeling burned out and overworked while operating your home business. Discusses the importance of taking care of yourself properly in order to stay motivated.
A lot of times you will hear home business owners complain about being "burned out" or overworked.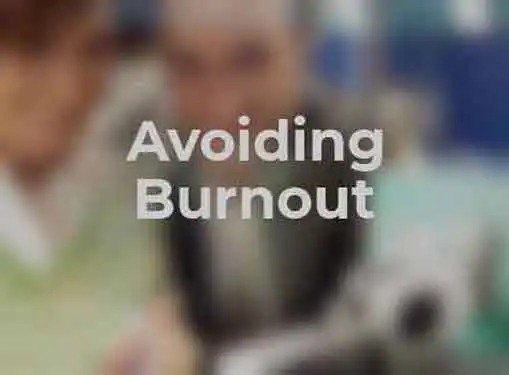 Burnouts mean you have reached a point in your business where you are exhausted and lack motivation in your work. Where as in the beginning your were excited about being an entrepreneur, being burned out has you dreading the thought of operating your business at all. To avoid this feeling and keep you motivated and excited about your home business, there are some basic steps you need to follow.
Take A Walk
Taking a 15-20 minute walk can work wonders for avoiding burnouts in your home business. Research show that walking alleviates stress and anxiety and helps the brain to focus more clearly. Walking is an excellent way to clear your mind and gain new and fresh ideas for your home business. A daily walk is something you should add to your home business schedule just as if it were an integral part of running the business such as making calls to clients or checking emails . It will help increase your productivity and your overall home business success.
Eat Well
Eating well is essential to a healthy mind and body. Although home business entrepreneurs have the advantage of being able to eat at home, often times this is not the case. They often skip meals or put eating off to irregular times because they are so wrapped up in getting their work done. This can sometimes lead to opting for a quick fix such as fast foods or even not eating at all. To help stay on a regular eating schedule, plan your menu you out for the week. This will help you to avoid adopting unhealthy eating habits.
Get Enough Sleep
This burnout remedy can't be stressed enough. You must get enough sleep if you are going to be successful at anything. Home business owners tend to overwork themselves since they are surrounded by the comforts of home. Sometimes working from home can give the illusion that you are indirectly getting enough rest. Actually often times it is just the opposite. Without enough sleep, your body will begin to wear itself out mentally and physically and ultimately become counterproductive.
Learn To Disconnect
Don't feel obligated to stay connected to your computer 24 hours a day. Just like working outside the home, there has to be a quitting time. Develop a schedule where you start and stop work at a set time everyday. This means you should also turn off your computer. As long as it stays on, you will ease back into your work routine and feel like you are working non stop.
Avoiding burnouts in your home business is imperative to your success as an entrepreneur. Adding daily walks to your schedule along with eating well and getting plenty of sleep will help to revitalize you and keep you motivated about your business. In addition, implement a set starting and quitting time to avoid feeling like you're working around the clock.
Rayzelle is an entrepreneur and writer. Based on her experiences as an owner of her own dance studio, she will share her personal tips on being a successful entrepreneur.
Share this article
---
Additional Resources for Entrepreneurs