Writing Business Plans
Expert Advice on Business Plans
What do the experts know about business plan writing that you don't know? Quite a bit, as it turns out.
A business plan is the backbone of a new business.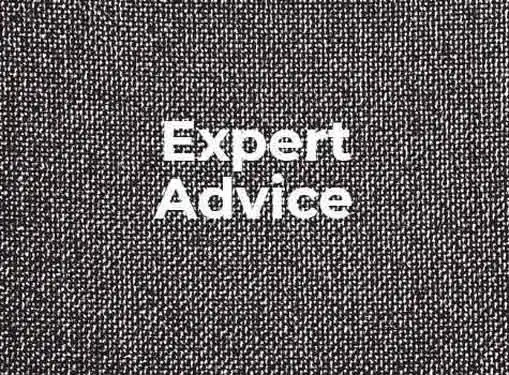 You're not going anywhere without it and even after you open your doors, it will continue to guide your activities through the critical startup phase and beyond. With so much at stake, the last thing you need is a business plan that has been cobbled together with dreams and good intentions. If you want to be in business for the long haul, what you really need is a little expert advice.
Put It on Paper
A lot of first-time entrepreneurs struggle with creating a business plan. For many, just getting started is the hardest thing they have ever done. However, the easiest way to get started on your business plan is to simply begin putting your ideas on paper.
The first step is to lay out an outline of the various sections the business plan requires. Then, little by little, begin filling in the sections with ideas, projections, and competitive data. If you get stuck on something, move on to the next section and come back to it later. You'll go through multiple drafts of the document before you are done, but a first draft - no matter how rough it appears - is always the launching point.
Strategy before Execution
It's tempting to begin a business plan by focusing on what your business will do and how you will do it. but if you think about it, that's kind of like putting the cart before the horse. There will be plenty of time to talk about execution later in the document.
Instead, the first part of your business plan needs to focus on your business strategy. It should include information about the competitive environment, market analysis, and other issues that demonstrate how your company will carve out a viable niche in the marketplace. Once you've clearly laid out your business strategy, then you can begin to discussing what the execution of that strategy will look like.
Write for an Audience
First-time business plan writers often overlook the fact that business plans are not designed for consumption by a general readership. The whole purpose of a business plan is that it will eventually be read by a very select group of people - investors, financers, business partners, and others who may choose to buy into the company's future.
These are the people you need to keep in mind as you carefully commit your thoughts to paper. Sure, your mother might read your business plan, too. But unless she is a potential investor, she's not the audience you are trying to reach.
Embrace Reality
A business plan is a tool for selling your business to other people. If you were selling a car, it would be a mistake to point all of the vehicle's flaws and defects to potential buyers.
But a business isn't a car and it is assumed that your business plan will identify threats, weaknesses, and shortcomings in an honest and straightforward manner.
In fact, failure to disclosure certain key weaknesses could leave you legally vulnerable if things go badly. Maintain a hopeful tone, but avoid making wild claims and leaving out important information an investor needs to make an informed decision.
Share this article
---
Additional Resources for Entrepreneurs