How to Start a Business
How to Start a Debt Consolidation Business
This advice is ideal for those who are thinking about starting a debt consolidation service. Read this before you start!
Wondering how to start a debt consolidation service? We take you step-by-step from start to success.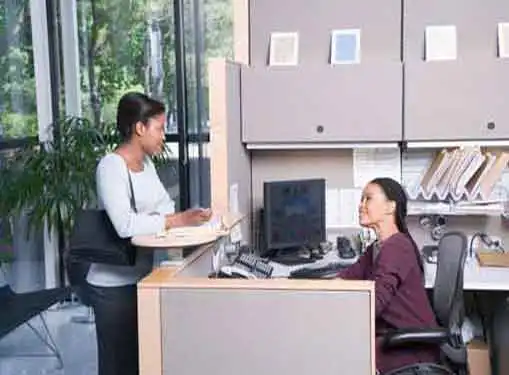 Debt Consolidation Business Dynamics
Debt consolidation is a risky, yet growing industry. Faced with paralyzing monthly payments on consumer debt, borrowers turn to debt consolidation businesses for relief.
Although debt consolidation has often been thought of as a resource for low wage earners, the economic downturn has driven many middle-class wage earners to seek debt consolidation services.
As a debt consolidation provider, your role is to consolidate your clients' debts into a single consumer loan with a lower monthly payment than the aggregate monthly payments of their existing debts. The way this is accomplished is usually through a combination of a lower interest rate and a longer repayment term, making unsecured debt consolidation an inherently risky business venture.
Financing a Debt Consolidation Startup
Debt consolidation business startups can be financed in a couple of different ways:
Direct Lending. In a direct lending scenario, the debt consolidation business finances consolidated loans using its own capital resources. As you can imagine, this approach requires a significant amount of startup capital. However, it's possible to mitigate the startup capital requirements by securing investors or partners for your operation.
Margin Lending. The other way to finance a debt consolidation startup is through borrowing. Instead of lending your own capital, your debt consolidation company will establish a credit line with another lender to fund your lending activities and monthly operations, repaying your loan through the monthly payments you receive from your borrowers. Although this approach is common, it is much riskier than direct lending and may target your business for intense regulatory scrutiny.
Essential Features of Business Plans for Debt Consolidation Services
Your debt consolidation service's business plan needs to be tailored to your personal and professional goals while at the same time maintaining a consistency with other business plans, particularly in the critical business plan components that most business experts consider to be essential.
If your plan lacks required elements like an executive summary or marketing plan, it could jeopardize its potential to deliver real benefits to your startup.
To discuss the external factors that will influence your startup, consider dedicating a section of your business to a PEST (Political, Economic, Social & Technological) analysis.
Investigate the Competition
Prior to launching a debt consolidation service in your area, it's a smart move to find out how strong the competition is. Try our link below to find competitors in your area. After clicking on the link, type in your city, state and zip code to get a list of debt consolidation services near you.
How tough is the competition in the market you are considering? If the competition is too tough, you may need to think about starting the business in a different area or even start a completely different business instead.
Studying the Market
If you are interested in starting a debt consolidation service, it's a wise move to speak with somebody who is already in the business. Local competitors are not going to give you the time of day, mind you. It'd be crazy for them to teach you the business.
However, a fellow entrepreneur who has started a debt consolidation service in another town may be willing to share their entrepreneurial wisdom with you, given that you don't compete with them in their area. In fact, they are often very willing to share startup advice with you. Our estimate is that you may have to contact many business owners to find one who is willing to share his wisdom with you.
So, what can you do to find a debt consolidation service founder who is willing to advise you because you live in different cities?
Here's one way to do it. Just use our link below, find somebody and call them.
Advice for Acquiring a Debt Consolidation Service
Without a doubt, it usually makes more sense to acquire a debt consolidation service than it does to pursue a startup.
But before you can seal the deal on a debt consolidation service purchase, you're going to need financing. If you're prepared to deal with lender requirements, you'll find that lenders are more open to financing established operations than they are to take a chance on a startup.
To increase your approval odds, we suggest you take a look at Gaebler's Business Acquisition Financing Tips.
Is Franchising the Right Option?
Purchasing a franchise makes it a certainty that you tap into best-practice tactics that were developed by experienced entrepreneurs who know your industry inside and out.
Before starting a debt consolidation service, you would be wise to assess whether there are good franchise opportunities available that might be the right move for you.
The link below gives you access to our franchise directory so you can see if there's a franchise opportunity for you. You might even find something that points you in a completely different direction.
Other Useful Articles for Startup Entrepreneurs
These additional resources regarding starting a business may be of interest to you.
Share this article
---
Additional Resources for Entrepreneurs