How to Start a Business
How to Start a Dessert Business
Opening a dessert business can get you on the path to a secure financial future as long as you separate yourself from the competition. Here are a few secrets on successfully operating a small business.
Wondering how to start a dessert business? We take you step-by-step from start to success.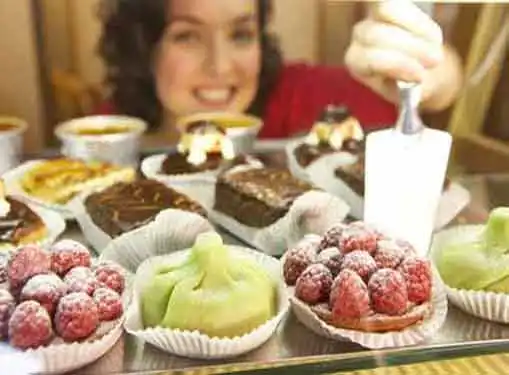 Sweet news for entrepreneurs! It's estimated that Americans consume as much as $23 billion in desserts per year.
Entrepreneurial Outlook in the Modern Dessert Industry
With the health consciousness of American consumers on the rise, the dessert industry wouldn't seem to be a very attractive industry for startup entrepreneurs. But in fact, Americans' craving for dessert items is increasing at a rate that parallels or even surpasses their demand for healthy food alternatives.
It's estimated that Americans consume as much as $23 billion in desserts per year. In terms of annual sales, desserts represent an important segment of the nation's food industry and offer ample opportunities for new entrepreneurs to break into the marketplace. From gourmet bakeries to dessert items in the fast food category, entrepreneurs who produce high quality and unique desserts will have a place in the U.S. food market well into the foreseeable future.
How to Market a New Dessert Business
One of the challenges dessert entrepreneurs face is the sheer number of competitors in the field. Everyone has a favorite dessert recipe, making it easy for inexperienced entrepreneurs to enter the marketplace. But once they decide to monetize their concoctions, new entrepreneurs discover that the success of their dessert startups is limited by their ability to market their products.
Many dessert businesses spread through word of mouth. It's not uncommon for an amateur baker or chocolatier to launch a business based on the demand for their creations in an informal and expanding network of friends and acquaintances. The most successful dessert startups build upon the initial groundswell of good buzz by implementing a comprehensive marketing plan. Typically, dessert startup marketing plans will incorporate traditional advertising, online marketing and social media strategies to transform satisfied customers into powerful advocates for their brands.
Supply Chain Management Tips for Dessert Startups
More often than not, startup dessert operations will outsource one or more links in the supply chain to third-party providers. For example, a high volume wedding cake business may choose to specialize in cake decoration and outsource baking to a local bakery rather than in investing upfront capital in commercial ovens.
The decision to outsource certain parts of the supply chain can have a big payoff for startups, but only to the extent that startup business owners properly manage supplier relationships and perform capacity planning to ensure a seamless flow of ingredients.
As your business grows, you will want to consider expanding your operation to include dessert production processes that are currently being outsourced. This will allow your startup to capture a larger share of the profits and give you greater control over your supply chain. If your dessert business grows exponentially, you may even want to think about buying out major suppliers.
Characteristics of a Good Dessert Company Business Plan
Your dessert company's business plan should be tailored to your business's unique traits and goals. But if it's done right, your dessert business's plan should contain a handful of sound business plan elements:
Mission Statement – Your description of your dessert business's reason for existing.
Goals & Objectives – Goals are broad targets; objectives are the tactics you'll use to reach your goals.
Financial, Marketing & Action Plans – Specific plans that describe your business environment, demographic targets and quantitative estimates.
Evaluate Competitors
Long before you open a dessert business in your town, it's essential to find out how many competitors you have. We've provided the link below to help you generate a list of competitors nearby. Simply enter your city, state and zip code to get a list of dessert businesses in your town.
If there's too much competition, it may be wise to consider starting the business in a less competitive marketplace.
Finding a Non-Competitive Business Mentor
Once you've finished assessing the competion, be sure to talk to somebody who is already in the business. Local competitors are not going to give you the time of day, mind you. Why would they want to educate a future competitor?
On the other hand, an individual who has a dessert business outside of your community will be much more likely to talk with you, once they realize that you are not going to directly compete with them in their community. Many business owners are happy to give advice to new entrepreneurs It can take a while to find an entrepreneur who is willing to talk, but it's well worth the effort.
What's the best way to find an owner of a dessert business in another community?
Easy. Find them using our link below and start calling until you are successful.
Top Three Reasons to Buy an Established Dessert Business
It's almost always preferable to buy a dessert business than to pursue a dessert business startup.
You'll want to conduct a comprehensive due diligence process, but here are three arguments why you should think about buying instead of a startup.
Initial Revenue. Startups struggle to bring in revenue right out of the gate while existing businesses usually have a steady stream of income.
Operational Efficiency. When you're shopping for a dessert business, be sure to look for ones that have all of the necessary processes and systems to ensure seamless operations from your first day of ownership.
Funding. With several years of operations under its belt, a purchased company is much more appealing to lenders and investors interested in avoiding the risk of an unproven startup.
Don't Forget About Franchising As an Option
Recognize that your chances of being a successful business owner are much greater if you go the franchising route and leverage their successful brand and track record.
Before starting a dessert business, you would be wise to check out whether purchasing a franchise might make your life much easier.
The link below gives you access to our franchise directory so you can see if there's a franchise opportunity for you. You might even find something that points you in a completely different direction.
More Advice for Startups
These additional resources regarding starting a business may be of interest to you.
Coming Up With Good Business Ideas
Share this article
---
Additional Resources for Entrepreneurs