How to Start a Small Business
How to Start a Factory Outlet Store
We've collected some good advice that is ideal for those of you who plan on opening a factory outlet store. Make sure you consider this advice before you start!
Wondering how to start a factory outlet store? We take you step-by-step from start to success.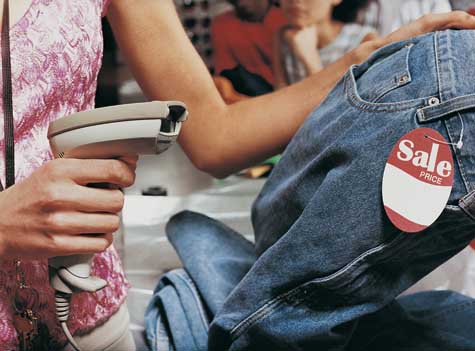 Factory Outlets vs. General Outlets
Outlet stores have become a staple of American retailing. Eager to cash in on what they perceive to be deep discount, U.S. consumers flock to outlet centers featuring brand name manufacturers, food courts and a never-ending supply of sale promotions.
But few consumers and prospective business owners understand the difference between factory outlet store and general outlet stores. Factory outlet stores eliminate the middleman, allowing manufacturers to sell first quality merchandise directly to the public. General outlet stores, on the other hand, sell slightly flawed or out-of-season, brand name merchandise.
Unlike general outlet entrepreneurs, factory outlet store entrepreneur directly represent brand manufacturers. Subsequently, factory outlet store owners often have less freedom than general outlet store owners.
The PROs and CONs of Starting a Factory Outlet Store
There are both pros and cons associated with launching a factory outlet store. We advise would-be factory outlet store owners to incorporate the benefits and drawbacks of factory outlet ownership into a comprehensive SWOT analysis during the strategic planning process.
PROs of Factory Outlet Startups
Brand Benefits. As a factory outlet, you'll benefit from brand recognition, nationwide marketing and other advantages that aren't available to unbranded outlet stores.
Operational Models. Many manufacturers provide their factory outlets with proven operational models and processes. In fact, you will likely be required to maintain strict compliance with brand protocols, processes and workflows.
CONs of Factory Outlet Startups
Less Control. There's no way around the fact that factory outlet storeowners have less control than independent business owners. If you chafe under external controls, a factory outlet startup may not be a good fit for your entrepreneurial goals.
Single-Source Inventory. Factory outlets represent one brand. Period. That means you won't have the ability to sell multiple brands in each product category -- and makes it even more important to exercise caution in choosing a brand partner.
Best Practices: Business Plans for Factory Outlet Stores
A great business plan will lay a strong foundation for growth in your startup factory outlet store.
Business plans address a wide range of issues, including startup financials. Since investors and lenders rely heavily on your business plan's financial forecasts, fudged numbers and vague forecasting are a sure way to sabotage your funding efforts.
Subsequently, a thorough understanding of business plan financial basics is a prerequisite to effective business plan writing for factory outlet stores.
Scoping Out the Local Market
Given the fact that your factory outlet store will sell primarily to local customers, one of your first planning steps is to carefully delineate the size of the local market. Time after time, we hear of factory outlet stores that are struggling because the owner did not know how to identify and sell to a localized customer base. Steer clear of this common mistake by researching the local market thoroughly before you open up shop.
Don't Ignore the Competition
Before you open a factory outlet store within your community, it's worthwhile to find out how many competitors you have. Try our link below to find competitors nearby. Simply enter your city, state and zip code to get a list of factory outlet stores in your town.
Is the established competition doing a good job? It's important to understand their strengths and weaknesses and think through how you'll stake up against those established businesses.
Learn from Others Who Are Already In This Space
If you are interested in starting a factory outlet store, it's essential that you talk to somebody who is already in the business. It's very unlikely that the local competition will talk to you. What's in it for them?
But, a person who owns a factory outlet store outside of your community can be a great learning resource for you, provided that you won't be directly competing with them. Many business owners are happy to give advice to new entrepreneurs. Our estimate is that you may have to contact many business owners to find one who is willing to share his wisdom with you.
Want the scoop on finding an owner of a factory outlet store in another city who you can speak with?
Simple. Let your fingers do the walking by using the link below.
Factory Outlet Store Acquisitions: Financial Considerations
You've invested a lot of time and effort in planning your startup. But here's something you probably don't know: Startup factory outlet stores consistently fail to achieve the financial performance of acquired factory outlet stores.
Financial risk management requires you to at least consider the possibility of setting your startup plans aside to explore acquisition opportunities. Established factory outlet stores have reliable revenue streams and loyal customer bases – both of which will shape your company's financial landscape.
An acquired business also has documented assets and earnings - a big advantage with lenders and investors.
Franchising May Be a Better Way to Go
Buying a franchise ensures that you can leverage ideas and systems from other franchisees and get strong support from the home office.
Before opening a factory outlet store, you would be wise to assess whether there are good franchise opportunities available that might help you on your entrepreneurial journey.
The link below gives you access to our franchise directory so you can see if there's a franchise opportunity for you. You might even find something that points you in a completely different direction.
Other Useful Articles for Startup Entrepreneurs
These additional resources regarding starting a business may be of interest to you.
Have Friends Who Might Like This Article?

Share this on Twitter
Let them know on LinkedIn
Ready to Learn More? We Think You Might Like These Articles:
---
Additional Resources for Entrepreneurs