How to Start a Small Business
How to Start a Farm Produce Business
Here's some helpful information that is ideal for those who are thinking about starting a farm produce business. Make sure you consider this advice before you begin your venture.
Wondering how to start a farm produce business? We take you step-by-step from start to success.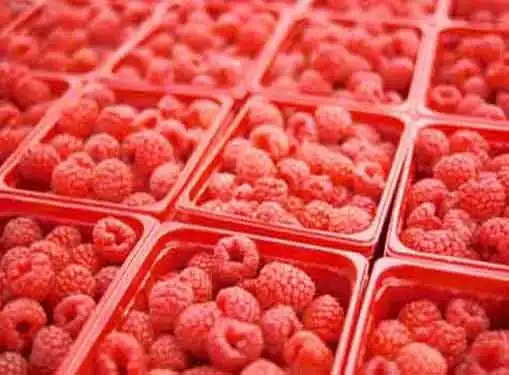 Expanding into a Farm Produce Business
Farm produce startup owners sometimes emerge from completely unrelated industries. But the most common startup scenario is a local farmer expanding his business to include the sale of produce directly to consumers.
The simplest expansion vehicle is the creation of a roadside produce stand or a booth at a farm market -- both are tried and true methods for selling farm fresh produce to area consumers. However, for serious entrepreneurs, a small produce stand isn't enough. Increasingly, farms are venturing into the produce business by launching full-scale retail produce facilities that combine food sales with various forms of agritainment and agri-tourism.
Farm Produce Startup Issues
You don't have to look very far to find thriving farm produce stores featuring an assortment of merchandise and hands-on family activities. Mazes, petting zoos, ice cream booths -- if it will draw in families, many produce stands are open to the idea of including it in their business strategies.
But as you plan your farm produce business, keep in mind that each activity you offer presents a new set of challenges that needs to be addressed: without proper planning, staffing, insurance and other issues can bog down your startup.
More importantly, supplemental business activities can distract your business from executing its core competency -- the delivery of high quality fruit and produce to your customers.
Food Safety Concerns for Farm Produce Startups
Every small business needs to contend with a certain amount of health and safety concerns. Safety concerns are a particularly relevant concern for farm produce businesses given the public's awareness of food safety issues in the U.S.
From your first day of operations, it's critical to take every precaution to ensure that the produce you sell is safe for consumption. Since many consumers frequent produce businesses because they believe the food products they receive are healthier than the products they buy at the grocery store, a single safety lapse can have devastating consequences for your startup.
In order to stay on top of food safety concerns, we recommend maintaining membership in organizations like United Fresh, a trade association that educates produce retailers about health, safety and other concerns.
Best Practices: Business Plans for Farm Produce Businesses
In a startup farm produce business, there is no substitute for a high quality business plan. The effort you invest in the creation of your plan now will pay off later in lender responsiveness, investor attention and strategic confidence.
Business plans address a wide range of issues, including startup financials. Not surprisingly, lenders immediately turn to the financial section and use the accuracy of your forecasts to gauge the value of other parts of the plan.
Subsequently, a thorough understanding of business plan financial basics is a prerequisite to effective business plan writing for farm produce businesses.
Take a Look at the Competition
Prior to launching a farm produce business within your community, it's a smart move to determine how many competitors you have. Try our link below to generate a list of competitors near you. After clicking on the link, type in your city, state and zip code to get a list of farm produce businesses near you.
How are you going to successfully complete with existing firms? It's important that you never underestimate the competition.
Find Good Remote Business Advice
If you are interested in starting a farm produce business, it's a wise move to have a conversation with someone who is in the business. If you think owners of nearby farm produce businesses will give you advice, think again. The last thing they want to do is help you to be a better competitor.
Thankfully, an owner of a a farm produce business outside of your community will be much more likely to talk with you, as long as they don't view you as a competitive threat. Indeed, many experienced entrepreneurs enjoy offering advice to startup entrepreneurs. Our estimate is that you may have to contact many business owners to find one who is willing to share his wisdom with you.
So, what can you do to find an owner of a farm produce business who is willing to advise you because you live in different cities?
No problem! Just use the link below and try a random city/state or zipcode. Then start dialing for advice until you are successful.
Farm Produce Business Acquisitions: Financial Considerations
Startup farm produce businesses carry a host of financial risks and concerns. Without an operational history, it's hard to predict how your startup will actually perform in the marketplace.
Financial risk management requires you to at least consider the possibility of setting your startup plans aside to explore acquisition opportunities. Many entrepreneurs buy an existing business for the sole purpose of tapping into the financial benefits of an established customer base.
An acquired business also has documented assets and earnings - a big advantage with lenders and investors.
Franchising May Be a Better Way to Go
If you want to minimize your chances of failing, it's a good idea to look into franchise options in your industry.
If you are thinking about opening a farm produce business, a smart move is to determine whether buying a franchise could help you avoid common entrepreneurial mistakes.
The link below gives you access to our franchise directory so you can see if there's a franchise opportunity for you. You might even find something that points you in a completely different direction.
Other Useful Articles for Startup Entrepreneurs
These additional resources regarding starting a business may be of interest to you.
Buying vs. Starting a Business
Share this article
---
Additional Resources for Entrepreneurs