How to Start a Small Business
How to Start a Furniture Cleaning Business
These tips are ideal for entrepreneurial folks who are thinking about starting a furniture cleaning business. Make sure you consider this advice before you begin your venture.
Thinking about opening a furniture cleaning business? We tell you what you need to know to get started.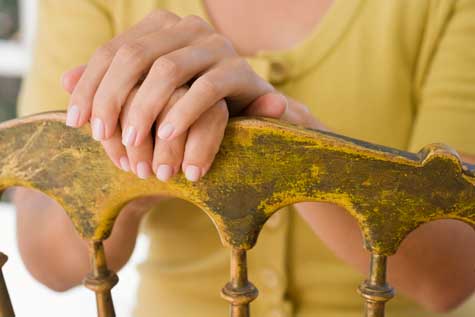 Furniture Cleaning Business Models
Furniture cleaning companies exist in various shapes and forms, depending on the demands of the local market as well as the skills and goals of the business owner. While some furniture and upholstery cleaners focus exclusive on furniture, others diversify their operations, offering a range of cleaning services to their customers.
Another business model that is worth exploring is a specialization in the B2B segment of the furniture cleaning marketplace. Although the residential market may offer more opportunities, the commercial market can deliver larger jobs, especially for furniture cleaning companies that have proven themselves capable of peak performance in professional settings.
Growth Strategies for New Furniture Cleaning Businesses
Furniture cleaning businesses have the ability to achieve substantial growth without incurring significant debt or cost increases. With a few additional capital assets, it's relatively easy for residential and commercial operations to expand into carpet cleaning, giving their customers an all-in-one furniture and carpet maintenance option.
Similarly, since geographic expansion doesn't require the addition of a storefront, startups can tap into new markets through distance marketing efforts and a mobile (or remote) cleaning crew. As new territories develop, the business can cash flow the lease costs of additional commercial sites. But if a new territory doesn't pan out, the business can move on to greener pastures without a significant investment loss.
Cost Management for Upholstery Cleaning Startups
Net income is a factor of revenues and expenses. Although it's always in your best interest to increase revenues, you can also achieve gains in net income by carefully monitoring expenses and implementing cost management strategies throughout the organization.
Labor is the primary expense category in a furniture cleaning startup. The easiest way to reduce labor costs is for the business owner to work on the front lines. If the startup is small, it's possible to work as an owner-operator until the business gets on its feet, allowing your company to accumulate much needed equity during the first year.
But eventually, even owner-operator furniture cleaning businesses need to hire staff. When that day arrives, you will need to perform a thorough recruitment and interview process to get the biggest bang for your buck. On a go forward basis, monitor industry compensation levels to make sure your workers are being paid fairly, in a manner that falls within industry norms.
Business Plans 101 for Furniture Cleaning Business Startups
You've been working on your furniture cleaning company's business plan for a while now and you think you're really starting to make progress. You've covered your mission, your strategy and the financial chapter is top notch. But have you included any material about your industry?
Industry analyses are standard chapters in furniture cleaning company business plans and are often required by lenders or investors. Industry analyses are critical for contextualizing your startup within an industry setting.
To succeed, you'll need to be careful to avoid common industry analysis mistakes and to accurately represent your startup in an industry context.
Investigate the Competition
Prior to opening a furniture cleaning business in your area, it's a smart move to see how strong the competition is. Use the link below to get a list of local competitors in your city. After clicking on the link, type in your city, state and zip code to get a list of furniture cleaning businesses near you.
It's important to be aware of what the competition is doing. Take the time to visit the competition to properly assess their strengths and weaknesses.
A Good Source of Advice
If you are interested in starting a furniture cleaning business, you really ought to learn from folks who are already in business. If you think your local competitors will give you advice, you're being overoptimistic. What's in it for them?
Thankfully, an owner of a a furniture cleaning business in a location that is not competitive to you may be more than happy to give you a few tips, once they realize that you are not going to directly compete with them in their community. In fact, they are often very willing to share startup advice with you. In my experience, you may have to call ten business owners in order to find one who is willing to share his wisdom with you.
Where can you find a furniture cleaning business entrepreneur outside of your area who is willing to talk?
Easy. Find them using our link below and start calling until you are successful.
Entrepreneurial Alternatives for Furniture Cleaning Businesses
Common sense will tell you that to enter the world of furniture cleaning business, you'll either need to start a new business or acquire a promising company on the business-for-sale marketplace. There are a lot of benefits of buying a furniture cleaning business.
In today's marketplace, buyers clearly have the upper hand, making it relatively easy to find a furniture cleaning business that meets your personal and professional objectives.
Consider Franchising
For many entrepreneurs, franchises present a low-risk alternative to a traditional furniture cleaning business startup.
Our cleaning and maintenance franchise directory (see link below) is full of furniture cleaning business franchise opportunities.
Like any business, starting a franchised business requires hard work and dedication. But for the right entrepreneurs, a franchise can offer a streamlined path to small business ownership.
More Startup Articles
These additional resources regarding starting a business may be of interest to you.
Recurring Revenue Business Models
Coming Up With Good Business Ideas
Have Friends Who Might Like This Article?

Share this on Twitter
Let them know on LinkedIn
Ready to Learn More? We Think You Might Like These Articles:
---
Additional Resources for Entrepreneurs