Business Startup Instructions
How to Start a Garage Builders Business
Would you like to open a garage builders business? It's time to turn the dream into reality.
Wondering how to start a garage builders business? We take you step-by-step from start to success.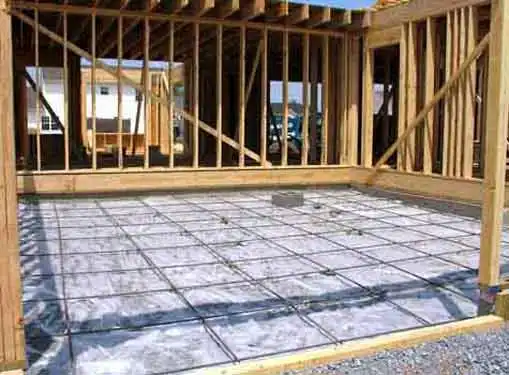 Value Propositions in Garage Building
Garage builders occupy a niche or subset of the homebuilding and remodeling industry. The most successful garage building companies leverage specialization to deliver quality garage constructions in a highly efficient business context.
The efficiencies that are achievable through specialization can give your garage construction startup the ability to meet homeowners' expectations in three critical areas: Quality, price and service. Known as value propositions, your performance in these areas will lay the foundation for your marketing strategy and drive your startup's messaging in the marketplace.
Now here's the trick: high quality, affordable pricing and exceptional service can only exist in an environment that leverages seamless workflows, brisk sales and a customer-centered business philosophy. In other words, you will need to target these operational objectives in your startup plan and literally build your garage construction business around their flawless execution.
Marketing Tips for Garage Builders
Right away, your garage building operation will need to create and implement a solid marketing strategy. Since you're in the B2C market sector, your tactics and techniques will need to focus on reaching homeowners who need to replace their existing garage structures or construct a garage as a way to improve their property.
Many homeowners rely on the Internet to locate home improvement professionals, so an online presence that revolves around a good business website is a must. Be sure to include a virtual portfolio of your best work, details about your most popular models, and information about what homeowners can expect before, during and after the construction process.
Increasing Garage Construction Revenue by Offering Financing
The availability of financing can dramatically increase the size of your garage building startup's market. For most homeowners, a garage construction is a major investment. By connecting prospective customers with convenient financing options, you will automatically increase the size of your customer base by making your products and services available to a larger number of consumers.
The best way to provide financing is to partner with third-party financing companies. Third-party finance vendors offload risk and typically provide your business with a cut of every deal. Assuming the companies you partner with are reputable, relationships with financing companies and institutions are a win-win for you and your customers.
Best Practices: Business Plans for Garage Builders Businesses
A great business plan will lay a strong foundation for growth in your startup garage builders business.
The most effective garage builders company business plans include a comprehensive chapter on finances. Not surprisingly, lenders immediately turn to the financial section and use the accuracy of your forecasts to gauge the value of other parts of the plan.
Subsequently, a thorough understanding of business plan financial basics is a prerequisite to effective business plan writing for garage builders businesses.
Take a Look at the Competition
Prior to launching a garage builders business in your area, it's a good idea to determine how many competitors you have. Try our link below to generate a list of competitors near you. After clicking on the link, type in your city, state and zip code to get a list of garage builders businesses near you.
Gain a knowledge of how existing firms have positioned themselves in the marketplace, and then design your business in a way that sets you apart from the others.
Getting Advice from Experienced Entrepreneurs
Once you've finished assessing the competion, it's essential that you talk to somebody who is already in the business. It's very unlikely that the local competition will talk to you. It'd be crazy for them to teach you the business.
Thankfully, an owner of a a garage builders business on the other side of the country can be a great learning resource for you, once they realize that you are not going to directly compete with them in their community. Many business owners are happy to give advice to new entrepreneurs. Our estimate is that you may have to contact many business owners to find one who is willing to share his wisdom with you.
The key question new becomes: how to find a garage builders business manager who is willing to talk to you but doesn't live nearby?
Here's one way to do it. Just use our link below, find somebody and call them.
Financial Benefits of Buying a Garage Builders Business
Startup garage builders businesses carry a host of financial risks and concerns. Without an operational history, it's hard to predict how your startup will actually perform in the marketplace.
Financial risk management requires you to at least consider the possibility of setting your startup plans aside to explore acquisition opportunities. Many entrepreneurs buy an existing business for the sole purpose of tapping into the financial benefits of an established customer base.
But most importantly, existing garage builders businesses have documented financial histories. Although you can create pro forma earnings and financial statements for a startup, a business-for-sale should have a well-documented, multi-year history of financial performance.
Don't Forget About Franchising As an Option
The probabilities on your doing well in business increase if you decide to franchise instead of doing it all on your own.
As part of your process in starting a garage builders business, you would be wise to investigate whether franchising might increase your chances of success.
The link below gives you access to our franchise directory so you can see if there's a franchise opportunity for you. You might even find something that points you in a completely different direction.
Related Articles on Starting a Company
These additional resources regarding starting a business may be of interest to you.
Consideration Before Buying a Franchise


Share this article
---
Additional Resources for Entrepreneurs