Entrepreneur Idea Guide
How to Start a Hair Implants & Transplants Business
It's time to start a hair implants and transplants business. Now what? This article can be a useful guide to getting started.
Wondering how to start a hair implants and transplants business? We take you step-by-step from start to success.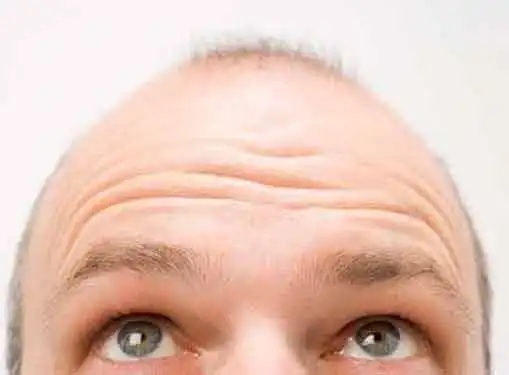 Overview of the Hair Transplant Industry
The U.S. leads the world in the number of hair transplants that are done on an annual basis -- of the 252,000 surgeries performed in 2008, more than 99,000 occurred in the U.S. In terms of the global impact of transplant procedures, it's estimated that the industry earns more than $2 billion per year (worldwide) in annual revenues.
Of particular interest to startup entrepreneurs is the fact that hair transplantation is a growing industry. New entrants to the marketplace have a better than average chance of launching a successful business, as long as they are willing to invest the necessary time and energy in startup planning.
As a prospective hair implant entrepreneur, it's important to understand that hair transplantation is a clinical procedure that is performed by licensed physicians and/or surgeons. Any attempts to launch a hair implant clinic without licensed professionals will be deemed unacceptable by the marketplace and regulatory oversight agencies.
For hair transplant startup owners, the path to success involves combining entrepreneurial skill with professional expertise. By emphasizing the benefits of hair restoration in a highly clinical and professional context, you will position your startup to achieve real gains in your target market.
Hiring Professionals in a Hair Implant/Transplant Business
It's obvious that hiring will be a critical leadership activity in your hair implant and transplant business. Specifically, you will need to hire skilled and qualified transplant physicians within the confines of a strict hiring budget.
Hiring first-rate clinicians can be especially challenging during your startup's formative years. Limited cash resources make it difficult to staff your clinic with the cream of the crop, so you should consider staffing a mix of veterans and younger transplant specialists. Ideally, the more costly (and more experienced) veterans will play supervisory and mentoring roles for less experienced (and less expensive) newbies.
Professional Affiliation for Hair Restoration Entrepreneurs
Like other clinical professions, the hair transplant industry offers many opportunities for professional affiliations and networking. For example, the International Society of Hair Restoration Surgery is a leading trade association for hair transplant/implant physicians.
By participating in trade associations, you can increase your startup's credibility with prospective patients. But just as importantly, these organizations facilitate peer connections to help your team stay current with industry trends and developments.
Best Practices for Writing a Hair Implants & Transplants Company Business Plan
Many new hair implants and transplants business owners feel unprepared for the challenge of writing a business plan.
But even though you have primary responsibility for drafting a business plan for your hair implants and transplants business, you aren't entirely alone. These days, there are tons of great resources and solutions available to support the business plan writing process.
Our Business Plan Help section discusses some of the business plan resources other entrepreneurs have found useful.
Consider the Competition
Long before you open a hair implants and transplants business in your town, it's a smart move to determine how strong the competition is. Use the link below to find competitors nearby. After following the link, enter your city, state and zip code to get a list of hair implants and transplants businesses in your area.
Prior to opening your doors for business, be sure you fully understand the competitive landscape and where your new business will fit in.
Turning Competitors Into Collaborators
As part of your due diligence on opening a hair implants and transplants business, you really ought to learn as much as you can from somebody who is already in the business. If you think your local competitors will give you advice, you're being overoptimistic. The last thing they want to do is help you to be a better competitor.
However, a fellow entrepreneur who has started a hair implants and transplants business on the other side of the country may be willing to share their entrepreneurial wisdom with you, given that you don't compete with them in their area. In that case, the business owner may be more than happy to discuss the industry with you. In my experience, you may have to call ten business owners in order to find one who is willing to share his wisdom with you.
The key question new becomes: how to find a hair implants and transplants business entrepreneur outside of your area who is willing to talk?
Simple. Let your fingers do the walking by using the link below.
Pros & Cons of Buying a Hair Implants & Transplants Business
An acquisition can be a great way to enter hair implants and transplants business ownership. But it's important to evaluate the benefits and drawbacks of buying a business before you decide on either an acquisition or startup approach.
BENEFITS: Acquired hair implants and transplants businesses should be profitable right out of the gate; they should also be capable of demonstrating a loyal customer base, brand identity and operational efficiencies.
DRAWBACKS: On the downside, hair implants and transplants business acquisitions can be difficult to adapt to your unique business philosophy so it's important to make sure the business is capable of achieving your ownership goals before you initiate the buying process.
Consider Buying a Franchise
Franchised business startups give new business owners instant access to a proven workplace routine. By tapping into a franchise, startup entrepreneurs eliminate the guesswork and gain the advantage of established business processes.
With many hair implants and transplants business franchise opportunities to choose from, we recommend visiting our hair styling franchise directory to determine which franchisors are consistent with your vision and goals for your startup.
Related Articles on Starting a Company
These additional resources regarding getting started as an entrepreneur may be of interest to you.
Buying vs. Starting a Business
Questions to Ask Before Starting a Business


Share this article
---
Additional Resources for Entrepreneurs