Entrepreneur Idea Guide
How to Start a Hair Removal Business
Starting a hair removal business is a rewarding experience as long as you separate yourself from the competition. Here are tips and advice to develop the business successfully.
Wondering how to start a hair removal business? We take you step-by-step from start to success.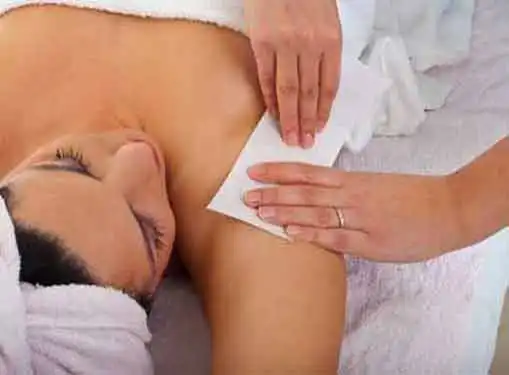 Laser Hair Removal Basics
While some consumers are desperate to restore hair loss, others are just as desperate to remove unwanted hair from delicate and not-so-delicate body areas. Traditionally, people used blades, creams and even electrolysis for hair removal procedures. But for more than a decade, laser hair removal has been all the rage among hair removal patients and entrepreneurs.
Although it's not appropriate for all patients and all situations, laser hair removal is extremely effective in eliminating unwanted body hair for long periods of time. A typical procedure may require multiple sessions and periodic "touch-ups", but if it's done right laser hair removal can remove hair for two years or more.
Laser hair removal entrepreneurs are clinically oriented practitioners and business owners with a passion for both patient care and bottom line profitability. If your strength lies in the medical or procedural aspects of laser hair removal, you will need to deliberately target opportunities to beef up your knowledge of small businesses skills and techniques.
Setting Up a New Laser Hair Removal Clinic
The requirements for setting up a new hair removal clinic can be demanding, especially for entrepreneurs who lack experience launching clinical enterprises. Yet even experienced clinical entrepreneurs will need to address a handful of critical set-up challenges.
Space Requirements. The leased space your hair removal clinic occupies needs to convey cleanliness and comfort to customers. Many entrepreneurs describe their facilities as spas. But in fact, laser hair removal requires immaculate working conditions -- an important objective given the sensitive nature of certain procedures.
Equipment Requirements. Laser and other types of hair removal (e.g. electrolysis) require specialized equipment. For example, Candela's Gentle Pro is a unique line of equipment that is designed specifically for laser hair removal procedures. Research all of your options, but make sure your startup is outfitted with reliable equipment before you launch. If startup funding is an issue, consider exploring lease options with equipment manufacturers and distributors.
Staffing Requirements. In untrained hands, laser hair removal equipment is capable of inflicting serious damage on the human body. Laser removal technicians must be trained and certified by a school or licensing agency. When you interview technician candidates, you will need to verify that the individual's certification is from an accredited organization. If in doubt, contact the American Academy of Dermatology (AAD) for more information.
Best Practices: Business Plans for Hair Removal Businesses
A great business plan will lay a strong foundation for growth in your startup hair removal business.
Business plans address a wide range of issues, including startup financials. The financial chapter of your business plan is one of the first places investors and lenders look, so it needs to contain forecasts and budgets that are rooted in business realities rather than your personal best case scenario.
Subsequently, a thorough understanding of business plan financial basics is a prerequisite to effective business plan writing for hair removal businesses.
Investigate the Competition
Prior to opening a hair removal business within your community, it's worthwhile to find out what the competition looks like. We've provided the link below to help you get a list of local competitors in your area. After clicking on the link, type in your city, state and zip code to get a list of hair removal businesses near you.
Is the local market large enough to support another hair removal business? If not, you had better be sure that you are doing things much better than the competition.
Talk to People Who Are Already in the Business
If you are seriously contemplating launching a hair removal business, the next step is to speak with somebody who is already in the business. If you think owners of nearby hair removal businesses will give you advice, think again. What's in it for them?
Thankfully, an owner of a a hair removal business in another town may be willing to share their entrepreneurial wisdom with you, after they realize you reside far away from them and won't be stealing their local customers. Many business owners are happy to give advice to new entrepreneurs If you are persistent, you can find a business mentor who is willing to help you out.
The key question new becomes: how to find a hair removal business owner who is willing to advise you because you live in different cities?
We can help. Follow the link below, try a few city/state combos or zipcodes, and then start calling!
Hair Removal Business Acquisitions: Financial Considerations
Startup hair removal businesses carry a host of financial risks and concerns. Without an operational history, it's hard to predict how your startup will actually perform in the marketplace.
Financial risk management requires you to at least consider the possibility of setting your startup plans aside to explore acquisition opportunities. Many entrepreneurs buy an existing business for the sole purpose of tapping into the financial benefits of an established customer base.
An acquired business also has documented assets and earnings - a big advantage with lenders and investors.
Franchising May Be a Better Way to Go
Franchising is a smart move for entrepreneurs just getting started in small business ownership. Franchises are popular because they are based on a business model that works. The nation's leading franchisors know their way around the industry and are now passing their learnings on to the next generation of business leaders. Today's franchises offer a range of opportunities for ambitious startups.
Just click the link below to learn more about hair styling franchise options.
More Advice for Startups
These additional resources regarding starting a business may be of interest to you.
Recurring Revenue Business Models
Share this article
---
Additional Resources for Entrepreneurs