Entrepreneur Idea Guide
How to Start a Hazardous Materials & Waste Consultants Business
Ready to leave the rat race? This helpful article on opening a hazardous materials and waste consultants business provides explanations of all the steps needed in the startup process.
Thinking about opening a hazardous materials and waste consultants business? We tell you what you need to know to get started.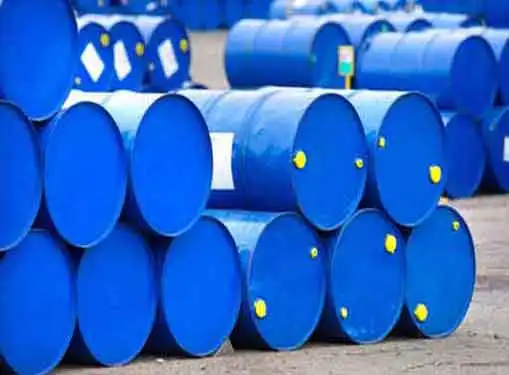 Hazmat consultants advise businesses on how to handle, store, transport and dispose of dangerous and toxic materials.
The Business of Hazardous Materials & Waste Consulting
Increasing awareness about the handling, storage, transportation and disposal of hazardous materials and hazardous waste has created a minefield of regulatory and practical hurdles for business owners. Left unaddressed, the improper treatment of dangerous goods can lead to fines, production delays and possibly even an emergency event.
Hazardous materials and waste consultants are highly trained professionals who possess the experience and expertise to guide business owners through a range of issues related to dangerous goods. Most hazmat consultants specialize in a segment of the industry (e.g. wastewater management, chemical storage, fire prevention, etc.) and may hold advanced degrees in their fields.
As a hazardous materials consulting entrepreneur, it's imperative to hire the highest caliber people resources you can afford. Although your firm doesn't need to be the biggest player on the block, your team definitely needs to bring out their A-game for your business to be profitable in the today's industry environment.
Key Considerations for New Hazmat & Dangerous Goods Consulting Firms
In the current industry environment, qualified hazardous materials and waste consulting startups can expect steady demand and healthy bottom lines - but only if they have taken the time to incorporate several key features into their business model and startup business plan.
Diversify Your Specializations. Although some firms specialize in a single consulting area, many diversify their specializations to capture a larger share of the hazardous materials consulting marketplace. To do it, you'll need to identify and target multiple consulting categories, and then staff your startup accordingly.
Market Your Expertise. It's important for startup hazardous materials consulting firms to showcase their expertise in their marketing and advertising strategies. You will also want to shine a light on personnel who have substantial experience with OSHA, the U.S. Department of Transportation and other regulatory agencies.
Get Proper Insurance Coverage. The field of hazardous materials consulting is ripe for litigation. To protect your startup, you'll need to obtain robust professional liability coverage through a reputable insurance provider. Even though the majority of professional liability policies offer similar coverages, check to make sure your policy protects both your business and individuals (e.g. executives, consultants, etc.) within the organization.
Best Practices: Business Plans for Hazardous Materials & Waste Consultants Businesses
Struggling to get the attention of lenders and investors? Maybe it's because you're lacking a high quality business plan.
The financial section of your business plan is especially relevant to funding concerns. Not surprisingly, lenders immediately turn to the financial section and use the accuracy of your forecasts to gauge the value of other parts of the plan.
Subsequently, a thorough understanding of business plan financial basics is a prerequisite to effective business plan writing for hazardous materials and waste consultants businesses.
Review Competitors
Long before you open a hazardous materials and waste consultants business in your area, it's essential to find out what the competition looks like. Try our link below to generate a list of competitors in your city. After clicking on the link, type in your city, state and zip code to get a list of hazardous materials and waste consultants businesses near you.
How are you going to successfully complete with existing firms? It's important that you never underestimate the competition.
Find Good Remote Business Advice
If you are seriously contemplating launching a hazardous materials and waste consultants business, it's a wise move to have a conversation with someone who is in the business. If you think your local competitors will give you advice, you're being overoptimistic. It'd be crazy for them to teach you the business.
However, an entrepreneur who owns a hazardous materials and waste consultants business on the other side of the country can be a great learning resource for you, given that you don't compete with them in their area. In fact, they are often very willing to share startup advice with you. Our estimate is that you may have to contact many business owners to find one who is willing to share his wisdom with you.
How does one go about finding somebody who runs a hazardous materials and waste consultants business on the other side of the country to talk to?
No problem! Just use the link below and try a random city/state or zipcode. Then start dialing for advice until you are successful.
Hazardous Materials & Waste Consultants Business Acquisitions: Financial Considerations
Worried about the financial aspects of starting a hazardous materials and waste consultants business? Most startup hazardous materials and waste consultants business owners are.
Financial risk management requires you to at least consider the possibility of setting your startup plans aside to explore acquisition opportunities. Many entrepreneurs buy an existing business for the sole purpose of tapping into the financial benefits of an established customer base.
But most importantly, existing hazardous materials and waste consultants businesses have documented financial histories. Although you can create pro forma earnings and financial statements for a startup, a business-for-sale should have a well-documented, multi-year history of financial performance.
Consider Buying a Franchise
Your chances for doing well with your venture increase if you buy a franchise rather than going it alone.
If you planning on starting a hazardous materials and waste consultants business, you would be wise to assess whether there are good franchise opportunities available that might make it easy to get started.
The link below gives you access to our franchise directory so you can see if there's a franchise opportunity for you. You might even find something that points you in a completely different direction.
Related Articles on Starting a Company
These additional resources regarding getting started as an entrepreneur may be of interest to you.
Coming Up With Good Business Ideas


Share this article
---
Additional Resources for Entrepreneurs