Starting a Business How to Guides
How to Start a Kosher Catering Business
These tips are written for those of you who are thinking about starting a Kosher catering business. Read these tips before you open up shop.
Wondering how to start a Kosher catering business? We take you step-by-step from start to success.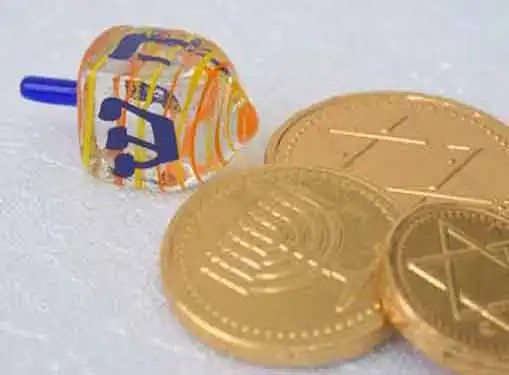 Finding the Right Location for a New Kosher Catering Business
The right location is a consideration for any startup small business. But in a Kosher catering startup, location can make the difference between success and failure. Unlike retail, the issue isn't whether your location offers sufficient foot traffic, but whether or not your target market is capable of sustaining a Kosher-only catering business.
From the beginning, you will need to identify a market with a high population of Kosher food consumers. Dense, urban areas are the best bet since rural areas typically lack adequate market size and demand for Kosher menus.
Once you have identified an urban market, you will need to conduct market research to determine if the local area is capable of sustaining another Kosher catering operation. When choosing a location, the scenario you'll need to avoid is one in which you have invested significant time and resources into your startup -- only to discover that the market is already saturated with Kosher caterers.
How to Market a Kosher Catering Startup
The Jewish community will obviously be the primary market for your Kosher catering startup. Relationships within the local Jewish community can be a big help in getting the word out and securing some initial jobs for your new catering business.
But regardless of the strength of your local relationships, there is no way around the fact that you will need to take an active role in marketing your business, starting with the creation of a quality business website that has been optimized for local search. At a minimum, your website should contain available menus, information about your Kosher and catering credentials, and a way for prospective clients to inquire about bookings.
Diversification in Kosher Catering
Catering events within the Jewish community will undoubtedly be your startup's "bread and butter". But there are several other ways you can generate revenue through your startup, including the sourcing of pre-made Kosher meals to area hotels, conference centers and other venues.
Another possibility is to produce packaged Kosher food items that can be sold to Kosher consumers via your website or through area food retailers. If your food line is a success, it can be cross-marketed with your catering business to generate mutually beneficial outcomes.
By diversifying your business model, you can insulate your startup from seasonal downturns or dry spells and through the creation of additional revenue streams, ensure the long-term growth and sustainability of your new Kosher catering company.
Business Plans for Kosher Catering Businesses
A first-rate business plan is job one for your startup Kosher catering business.
If time is scarce, business plan software can be used to streamline the process. A reliable software solution will increase the accuracy and consistency of your business plan, dramatically improving its value to your Kosher catering business.
With robust business plan software in your corner, you'll get a quality business plan and the confidence of knowing that your Kosher catering business has a documented business strategy.
Review the Competition
Prior to opening a Kosher catering business within your community, it's a smart move to see how you will fit in the competitive landscape. Try our link below to get a list of local competitors in your area. Complete the form by entering your city, state and zip code to get a list of Kosher catering businesses that are close by.
Prior to opening your doors for business, be sure you fully understand the competitive landscape and where your new business will fit in.
Turning Competitors Into Collaborators
If you are interested in starting a Kosher catering business, it's a smart move to have a conversation with someone who is in the business. If you think owners of nearby Kosher catering businesses will give you advice, think again. It'd be crazy for them to teach you the business.
However, an entrepreneur who owns a Kosher catering business in a different city may be more than happy to give you a few tips, after they realize you reside far away from them and won't be stealing their local customers. In that case, the business owner may be more than happy to discuss the industry with you. It can take a while to find an entrepreneur who is willing to talk, but it's well worth the effort.
How do you locate a Kosher catering business owner in another city who you can speak with?
Easy. Find them using our link below and start calling until you are successful.
Competitive Benefits of Buying a Kosher Catering Business
New Kosher catering business owners have the potential to realize earlier profits and fewer headaches when they buy a a Kosher catering business instead of starting one from scratch.
A business acquisition also provides the benefit of intangible assets like a brand identity. Although it may cost a little more to buy an established brand, the payoff will be greater market penetration, customer loyalty and resale value.
In a competitive market, the right acquisition can be leveraged to catapult your business into a market leadership position, even if you personally lack industry credentials.
Don't Rule Out Franchising
Your chances for making a success of your new business are greatly increased if you become a franchisee and leverage their successful brand and track record.
Before you consider starting a Kosher catering business, you would be wise to determine whether buying a franchise could help you avoid common entrepreneurial mistakes.
The link below gives you access to our franchise directory so you can see if there's a franchise opportunity for you. You might even find something that points you in a completely different direction.
Related Articles on Starting a Company
These additional resources regarding getting started as an entrepreneur may be of interest to you.
Consideration Before Buying a Franchise


Share this article
---
Additional Resources for Entrepreneurs