Entrepreneur Guidance
How to Start a Mailing List Service
This advice is ideal for those who are thinking about starting a mailing list service. Make sure you consider this advice before you start!
Wondering how to start a mailing list service? We take you step-by-step from start to success.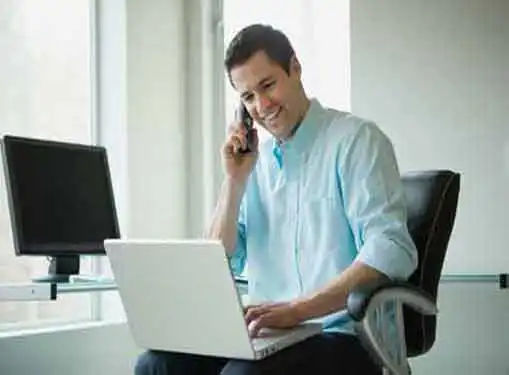 Mailing List Industry Basics
The mailing list industry is an important link in the B2B sales and marketing chain. Businesses from a diverse range of industry settings rely on mailing list services to source accurate and up-to-date lists containing the names of prospective buyers for their products or services.
As a mailing list service provider, your key value proposition will be the delivery of accurate and sortable mailing lists. The more precise and updated the products you deliver to your customers, the more you can charge for your products and the more loyalty you can expect from your customer base.
Another way to add value to your mailing lists is to specialize in a certain segment of the B2B marketplace. When business customers conduct a search for a mailing list provider, their searches are usually industry specific, e.g. "real estate companies".
Startup Steps for Mailing List Service Providers
The startup costs for a mailing list business are low relative to many other types of startups. However, it's important to make sure your business plan addresses several critical steps, each of which is designed to lay a solid foundation for your startup.
Identifying a Niche. The first step of the process is to identify a niche for your business. Although it's possible to generalize, the benefits of specialization are too attractive to ignore. Conduct market research to identify market segments with high volumes of B2B businesses, but few specialized mailing list providers.
Building a Contact Database. Since contacts will be your business's primary product, you'll need to invest time and resources in creating a clean contact database. Many startup mailing list services buy their initial contacts from a general mailing list provider or other source, and then scrub the lists for accuracy and specificity.
Implementing the Right Technology. To deliver value to your customers, you will need to ability to create sorted mailing lists using criteria like geographic territory, years in business, size of company, etc. As a rule of thumb, buy the best technology you can afford and perform due diligence to ensure it offers the features you need to flawlessly serve your customers.
Finding Customers. Once the fundamentals of your startup are in place, it will be time to shift your focus to marketing your business to B2B customers. In truth, the development of a marketing plan should begin long before you are prepared to take orders. However, when everything is place, you'll need to be ready to execute your marketing strategy swiftly and consistently -- including the online marketing tactics that are effective in reaching B2B mailing list audiences.
Tips for Creating a Great Mailing List Service Business Plan
A business plan is the skeletal framework for your mailing list service's mission, goals and strategic vision.
But from an outsider's perspective, your business plan is also a reality check. Third-party stakeholders want to make sure that the most important parts of your plan are based on real world information, including your business plan's market analysis section.
Early in the process, it's worth your time to learn how to write the market analysis section of a business plan. While a robust market analysis can be a selling point for a mailing list service startup, weak market research is a sure giveaway for a business that hasn't invested adequate effort in planning.
Check Out Competitors
Well in advance of opening a mailing list service within your community, it's a smart move to determine how you will fit in the competitive landscape. Try our link below to generate a list of competitors in your city. Complete the form by entering your city, state and zip code to get a list of mailing list services that are close by.
Gain a knowledge of how existing firms have positioned themselves in the marketplace, and then design your business in a way that sets you apart from the others.
Getting Advice from Experienced Entrepreneurs
If you are seriously contemplating launching a mailing list service, you really ought to learn as much as you can from somebody who is already in the business. Local competitors are not going to give you the time of day, mind you. Why would they want to educate a future competitor?
However, an entrepreneur who owns a mailing list service outside of your community may be willing to share their entrepreneurial wisdom with you, as long as they don't view you as a competitive threat. In fact, they are often very willing to share startup advice with you. Our estimate is that you may have to contact many business owners to find one who is willing to share his wisdom with you.
How do you go about finding a mailing list service owner in another city who you can speak with?
Here's how we would do it. Try the useful link below and key in a random city/state or zipcode.
Entry Options for Mailing List Services
Would-be mailing list service business owners can either launch a new business or acquire an existing operation.
Startup mailing list services can be attractive because they allow the entrepreneur to have more control and greater influence. But financially, startups present significant challenges because lenders are typically hesitant to fund startup mailing list services.
Acquired mailing list services are known quantities - and are less risky for lenders. On the whole, buying a business minimizes uncertainty as well as many of the objections lenders use to disqualify startup entrepreneurs from financing.
Is Franchising the Right Option?
Recognize that your chances of surviving in business go up significantly when you choose to franchise and leverage their successful brand and track record.
Before you get too far along in your plan to open a mailing list service, you should investigate whether purchasing a franchise might help you avoid common entrepreneurial mistakes.
The link below gives you access to our franchise directory so you can see if there's a franchise opportunity for you. You might even find something that points you in a completely different direction.
Related Articles on Starting a Company
These additional resources regarding getting started as an entrepreneur may be of interest to you.
Consideration Before Buying a Franchise
Coming Up With Good Business Ideas


Share this article
---
Additional Resources for Entrepreneurs