Small Business Startup
How to Start a Natural Granite & Marble Business
We've collected some good advice that is written for aspiring entrepreneurs who are thinking about starting a natural granite and marble business. Read this before you begin your venture.
Wondering how to start a natural granite and marble business? We take you step-by-step from start to success.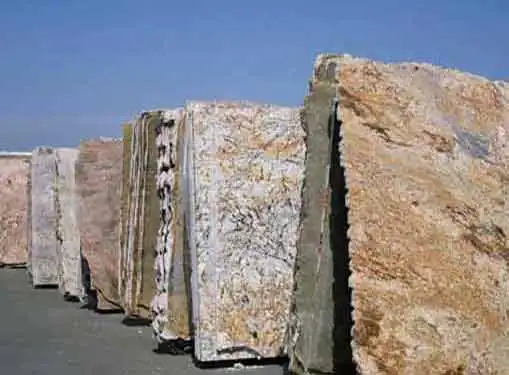 Demand for Granite and Marble Products
The granite and marble industry has experienced boom conditions over the past decade as home building and remodeling trends have favored the inclusion of stone products in home and office construction.
Even though the granite and marble industry is vulnerable to downturns in the construction market, demand continues to be strong for products in the granite and marble industry.
Key Product & Service Offerings for Granite & Marble Startups
The most commonly requested granite and marble products are kitchen countertops and bathroom vanities. These two product categories will form the majority of your startup's business, so it's important to offer a robust menu of products and services in these areas, including the ability to customize your products to meet specific project demands.
However, leading granite and marble companies also offer products beyond countertops and vanities. Fireplace facings, hearths and floor tiles are standard product categories for granite and marble retailers. Depending on your business model, you may or may not want to offer tile installation as a service option.
Granite and Marble Supply Channels
A granite and marble retailer's ability to provide superior products to their customers depends on the quality of their raw materials and their relationships with suppliers. If you don't have a reliable source of high quality stone products, it will be virtually impossible to overcome the amount of bad press you generate during your startup's critical first year.
Supplier relationships are about more than price. Although it's helpful to negotiate the best possible terms with your suppliers, the lowest cost provider can jeopardize your company if they fall short in product quality or delivery time.
So when it comes to establishing relationships with granite and marble suppliers, take your time and check references to make sure the supplier you choose is capable of keeping pace with your quality and service expectations.
Creating a First-Rate Natural Granite & Marble Company Business Plan
It's virtually impossible for your natural granite and marble business to succeed without an effective business plan.
The best business plans are practical documents that reflect actual business realities. Fudging the numbers is the equivalent of sabotaging your natural granite and marble business's strategic interests.
Instead, commit to creating the most precise business plan possible. As a further guide, consider what the experts say about business plan writing.
Take a Look at Competitors
Long before you open a natural granite and marble business within your community, it's a smart move to determine how strong the competition is. Try our link below to get a list of local competitors in your area. Just enter your city, state and zip code to get a list of natural granite and marble businesses in your community.
Gain a knowledge of how existing firms have positioned themselves in the marketplace, and then design your business in a way that sets you apart from the others.
Getting Advice from Experienced Entrepreneurs
If you are interested in starting a natural granite and marble business, it's a smart move to learn from folks who are already in business. If you think your local competitors will give you advice, you're being overoptimistic. The last thing they want to do is help you to be a better competitor.
However, a fellow entrepreneur who has started a natural granite and marble business in another town can be a great learning resource for you, provided that you won't be directly competing with them. Many business owners are happy to give advice to new entrepreneurs It can take a while to find an entrepreneur who is willing to talk, but it's well worth the effort.
Where does one find a natural granite and marble business manager outside of your area who is willing to talk?
Simple. Let your fingers do the walking by using the link below.
Guidelines for a Natural Granite & Marble Business Acquisition
There are a lot of reasons why it may be preferable to acquire a natural granite and marble business instead of starting a new business venture.
An acquisition isn't necessarily a bed of roses. You'll need to thoroughly evaluate the factors involved with buying a business. First and foremost, it's important to make sure the business is the right fit for your personal and professional goals.
If the business is right for you, the assistance of a business broker will help all of the rest of the pieces of the process fall in place and you will be well on your way to owning a proven natural granite and marble business.
Explore Franchising Options
The chances of avoiding failure in business are much better if you become a franchisee and leverage their successful brand and track record.
Before you consider starting a natural granite and marble business, you ought to investigate whether franchising might help you on your entrepreneurial journey.
The link below gives you access to our franchise directory so you can see if there's a franchise opportunity for you. You might even find something that points you in a completely different direction.
Other Useful Articles for Startup Entrepreneurs
These additional resources regarding starting a business may be of interest to you.
Share this article
---
Additional Resources for Entrepreneurs