Small Business Startup
How to Start a Newspaper Delivery Business
For many, starting a newspaper delivery business is a dream job that lets you make a good living.
Thinking about opening a newspaper delivery business? We tell you what you need to know to get started.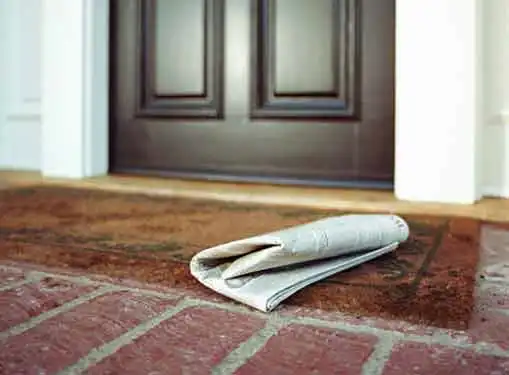 The Role of Newspaper Delivery Subcontractors
Despite declining rates of print media subscribers, newspaper delivery continues to be a viable business idea for energetic startup entrepreneurs interested in starting a business for a second income. Large newspapers routinely work with adult subcontractors to deliver print newspapers throughout their local communities.
If your mental concept of newspaper delivery is limited to a kid casually tossing newspapers from a bike, you're in for a big surprise. Today, newspaper delivery subcontractors are responsible for making a high volume of pre-dawn deliveries (sometimes in the hundreds), seven days a week, 365 days a year.
Priorities & Responsibilities in Newspaper Delivery Startups
Prospective newspaper delivery entrepreneurs need to know how to keep the main thing, the main thing. In other words, it's important to have a clear understanding of your priorities and responsibilities before you embark on newspaper delivery as a secondary career path.
Transportation. Every startup entrepreneur needs resources and for newspaper delivery subcontractors, your most important resource is your vehicle. You need a vehicle that you can depend on for daily use, but you also need to be prepared to invest in vehicle maintenance because newspaper delivery has a reputation for being hard on vehicles.
Work Hours. Newspaper delivery subcontractors are early risers. It's fairly common for delivery personnel to hit the streets by 4 a.m. each day. So to succeed in the newspaper delivery game, you'll need to make early bedtimes a major priority.
Efficiency. The key to growing your newspaper delivery business is to gradually expand your route to include more deliveries. Sounds easy, right? It isn't. Keep in mind that you have to deliver newspapers in all kinds of weather. Snow, sleet, hail -- newspaper delivery people are more dependable than the post office. So to increase your routes, you'll need to be proactive about implementing systems and routines that increase your operational efficiency.
Best Practices: Business Plans for Newspaper Delivery Businesses
A great business plan will lay a strong foundation for growth in your startup newspaper delivery business.
Business plans address a wide range of issues, including startup financials. Since investors and lenders rely heavily on your business plan's financial forecasts, fudged numbers and vague forecasting are a sure way to sabotage your funding efforts.
Subsequently, a thorough understanding of business plan financial basics is a prerequisite to effective business plan writing for newspaper delivery businesses.
Check Out Competitors
Long before you open a newspaper delivery business in your town, it's worthwhile to determine how you will fit in the competitive landscape. Try our link below to get a list of local competitors in your area. Complete the form by entering your city, state and zip code to get a list of newspaper delivery businesses that are close by.
If there's too much competition, it may be wise to consider starting the business in a less competitive marketplace.
Finding a Non-Competitive Business Mentor
After you've evaluated your local competitors, it's a smart move to speak with somebody who is already in the business. It's very unlikely that the local competition will talk to you. It'd be crazy for them to teach you the business.
Fortunately, somebody who runs a newspaper delivery business on the other side of the country will be much more likely to talk with you, after they realize you reside far away from them and won't be stealing their local customers. Many business owners are happy to give advice to new entrepreneurs It can take a while to find an entrepreneur who is willing to talk, but it's well worth the effort.
Where would you find an entrepreneur who is running a newspaper delivery business in a different locale who can assist you?
Here's one way to do it. Just use our link below, find somebody and call them.
Newspaper Delivery Business Acquisitions: Financial Considerations
Startup newspaper delivery businesses carry a host of financial risks and concerns. Without an operational history, it's hard to predict how your startup will actually perform in the marketplace.
Financial risk management requires you to at least consider the possibility of setting your startup plans aside to explore acquisition opportunities. Many entrepreneurs buy an existing business for the sole purpose of tapping into the financial benefits of an established customer base.
An acquired business also has documented assets and earnings - a big advantage with lenders and investors.
Consider Buying a Franchise
The probabilities on your surviving in business increase when you franchise in lieu of doing everything yourself.
If you are thinking about opening a newspaper delivery business, you would be wise to assess whether there are good franchise opportunities available that might simplify your entering the business.
The link below gives you access to our franchise directory so you can see if there's a franchise opportunity for you. You might even find something that points you in a completely different direction.
Related Articles on Starting a Company
These additional resources regarding getting started as an entrepreneur may be of interest to you.
Share this article
---
Additional Resources for Entrepreneurs