Business Startup Ideas
How to Start a Residential Care Facilities Business
Launching a residential care facilities business can get you on the path to a secure financial future as long as you separate yourself from the competition. We offer tips and advice that instructs you on how to start your business.
Thinking about opening a residential care facilities business? We tell you what you need to know to get started.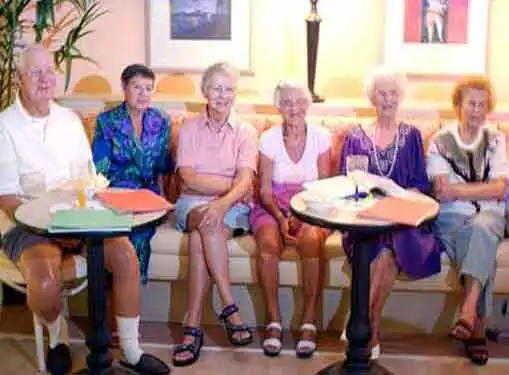 Startup Options for Residential Care Providers
For the uninitiated, residential care facilities are synonymous with nursing homes. But today's residential care facilities have traveled a long way from the traditional nursing home mold. The current residential care industry is a highly diverse marketplace populated by providers offering everything from large, two hundred bed institutions to smaller operations with as few as five beds.
Regardless of their size, leading residential care facilities offer a range of activities for their residents, whether they are the elderly or the disabled. If your intention in launching a residential care facility is to own a quiet, "hands off" type of business, you're in for a rude awakening. More than ever before, residential care facilities are vibrant and active communities that require the direct participation of owners and executive managers.
Managing Residential Care Facility Startup Costs
For most startup entrepreneurs, cost is the determining factor in the size of their facility. Since large residential institutions are out of reach for the entrepreneurs without significant financial backing, many scale down their startups or opt for launching their operation as a home-based residential care business, even though home-based residential care presents major operational challenges.
As you determine the scope of your facility, keep in mind that smaller facilities have less capacity for profit. Rather than going too small, consider scaling up your business model by raising funds through investors, lenders and other sources.
Residential Care Staff Guidelines
Staffing must be a primary concern in your residential care operation. No matter how big or small your facility is, you'll need to hire people who are qualified to meet your residents' medical, social, nutritional and emotional needs. Fortunately, these professionals may not need to be full-time employees. As regulatory standards allow, consider filling some roles on a part-time or contract basis.
For the welfare of your employees and your residents, it's important to create an employee handbook that clearly discusses your facility's policies and procedures. Although it may seem like the task of writing an employee handbook can wait until after your facility is up and running, every day your startup goes without a handbook is a day that it is at-risk for legal liabilities resulting from policy infractions and misconduct.
For more information about workforce requirements and developments in residential care, visit the American Health Care Association website.
Best Practices for Residential Care Facilities Company Business Plans
The idea of writing a business plan is intimidating to most aspiring residential care facilities business owners. If it's comprehensive and well-written, however, your business plan will serve as a strategic anchor point and a calling card for external stakeholders.
After the plan has been completed, its effectiveness will largely depend on what you do next.
A business plan distribution strategy represents the backend of your business planning requirements. Generally, effective distribution models include the incorporation of tracking systems into the company's startup plan.
Consider the Competition
Prior to opening a residential care facilities business in your town, it's essential to see what the competition looks like. Try our link below to get a list of local competitors in your area. After following the link, enter your city, state and zip code to get a list of residential care facilities businesses in your area.
Is the established competition doing a good job? It's important to understand their strengths and weaknesses and think through how you'll stake up against those established businesses.
Learn from Others Who Are Already In This Space
Once you've finished assessing the competion, it's a smart move to learn as much as you can from somebody who is already in the business. Local competitors are not going to give you the time of day, mind you. It'd be crazy for them to teach you the business.
However, an entrepreneur who owns a residential care facilities business on the other side of the country can be a great learning resource for you, as long as they don't view you as a competitive threat. In that case, the business owner may be more than happy to discuss the industry with you. In my experience, you may have to call ten business owners in order to find one who is willing to share his wisdom with you.
How do you go about finding somebody who runs a residential care facilities business who is willing to advise you because you live in different cities?
We can help. Follow the link below, try a few city/state combos or zipcodes, and then start calling!
Branding Advantages of Buying a Residential Care Facilities Business
Startup residential care facilities businesses typically suffer when it comes to brand recognition because unlike entrenched competitors, new brands lack visibility and history with their customers.
Buying a business to get an established brand is a common strategy among growth-minded residential care facilities business entrepreneurs. As a startup, the best you can hope for is to gradually develop brand awareness over a period of months and years.
However, a residential care facilities business acquisition can put you at the helm of a brand that is already highly trusted by your target market.
Don't Rule Out Franchising
The probabilities on your becoming a successful entrepreneur are higher if you go the franchising route instead of doing it all on your own.
Before opening a residential care facilities business, you ought to assess whether buying a franchise could help you avoid common entrepreneurial mistakes.
The link below gives you access to our franchise directory so you can see if there's a franchise opportunity for you. You might even find something that points you in a completely different direction.
Related Articles on Starting a Company
These additional resources regarding starting a business may be of interest to you.
Coming Up With Good Business Ideas


Share this article
---
Additional Resources for Entrepreneurs