Business Startup Ideas
How to Start a Retreat Facility
You've decided to open a retreat center. Congratulations! The difference between failure and success could be reading this article.
Wondering how to start a retreat center? We take you step-by-step from start to success.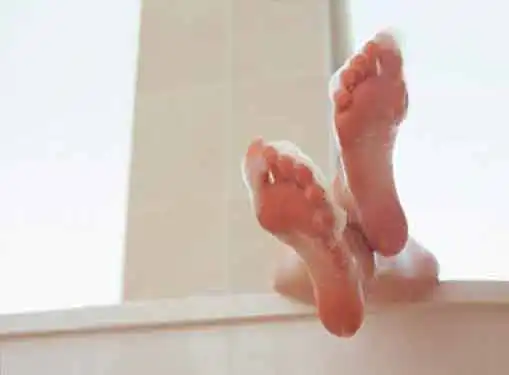 Managing the Nuances of a Retreat Facility Startup
Retreat facilities are specialized business startups. If your plan is to launch a retreat facility without industry experience, you could be in trouble from the get-go. The simple truth is that the retreat industry has multiple streams and segments (e.g. corporate, spiritual, family, etc.) -- and each of them requires different industry connections and marketing models.
Before you settle on a specific strategy, we recommend visiting several retreat centers both inside and outside of your geographic territory. If possible, interview retreat center managers to gain frontline insights about retreat trends, consumer demand, effective marketing channels and other startup essentials.
How to Find the Right Retreat Facility
Finding the right location for your retreat should be your number one priority. With any luck, you'll be able to find a facility that is already outfitted with the lodging, conference and kitchen facilities you require. But in reality, you may need to retrofit an existing hotel or B&B, or even build a facility from scratch.
The trickiest part about finding a location for a retreat center, however, is the address itself. Successful retreat centers are usually located in peaceful, rural settings that are in close proximity to populated urban centers and airports.
Retreat Facility Diversification
Most retreat facilities are highly diversified operations with multiple revenue streams. Since it's unlikely that individual retreatants will provide enough revenue to sustain your startup, you'll need to consider how you can expand your services to appeal to the broadest possible guest base.
Some of the common diversification strategies employed by profitable retreat facilities include group sessions, special events, catering, corporate conferencing and getaway packages. Once your facility is operational, its' time to get creative and devise marketing campaigns that will increase guest volumes and minimize vacancy rates.
Business Plans for a Retreat Facility
A common mistake for a small business owner is to launch your company without having written a business plan.
The key benefit of writing a business plan is that it defines the game plan. The absence of an effective business plan inevitably results in impulsive leadership, limiting your retreat center's ability to succeed long-term.
The first step in creating a business plan is to develop a mission statement for your organization. With a carefully crafted mission statement in place, it's time to initiate the hard work involved with writing the rest of your retreat center's business plan.
Check Out Competitors
Prior to opening a retreat center in your town, it's a smart move to determine what the competition looks like. Try our link below to find competitors in your city. Complete the form by entering your city, state and zip code to get a list of retreat facilities that are close by.
How are you going to successfully complete with existing firms? It's important that you never underestimate the competition.
Find Good Remote Business Advice
If you want to open a retreat center it's a smart move to talk to somebody who is already in the business. If you think owners of nearby retreat facilities will give you advice, think again. It'd be crazy for them to teach you the business.
Thankfully, an owner of a a retreat center outside of your community may be willing to share their entrepreneurial wisdom with you, given that you don't compete with them in their area. Indeed, many experienced entrepreneurs enjoy offering advice to startup entrepreneurs. It can take a while to find an entrepreneur who is willing to talk, but it's well worth the effort.
Where would you find an entrepreneur who is running a retreat center outside of your area who is willing to talk?
Simply, try our helpful link below, type in a random city/state or zipcode, and start calling.
Advantages of a Retreat Facility Purchase
On a percentage basis, more entrepreneurs intend to enter retreat center ownership through a startup than through a business purchase. Yet retreat center startups aren't easy - many fail within the first year.
There are a lot of factors that need to be considered in buying vs. starting a business. By buying a profitable retreat center, you'll shorten the amount of time it takes to achieve a return on your investment because you'll have the advantage of a proven operation and an existing customer base.
Franchising May Be a Better Way to Go
The probabilities on your avoiding failure in business are much greater if you purchase a franchise rather than going it alone.
If you planning on starting a retreat center, you may want to check out whether franchising might make sense for you.
The link below gives you access to our franchise directory so you can see if there's a franchise opportunity for you. You might even find something that points you in a completely different direction.
More Startup Articles
These additional resources regarding starting a business may be of interest to you.
Share this article
---
Additional Resources for Entrepreneurs