Starting a Business Articles
How to Start a Taxidermists Business
These tips are perfect for entrepreneurial folks who want to open a taxidermists business. This is a must-read before you start!
Thinking about opening a taxidermists business? We tell you what you need to know to get started.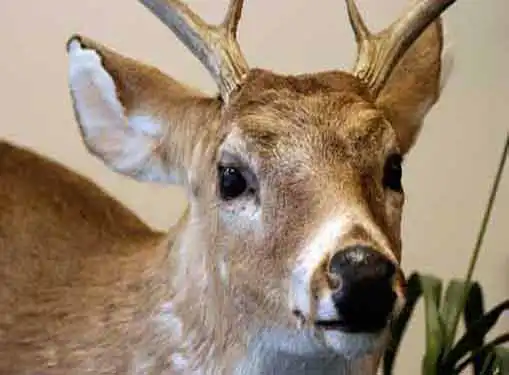 Tips for Writing a Taxidermists Company Business Plan
You know that a business plan is important. The only problem is that you don't have any idea how to write one.
But even though you have primary responsibility for drafting a business plan for your taxidermists business, you aren't entirely alone. These days, there are tons of great resources and solutions available to support the business plan writing process.
If you're feeling overwhelmed, take a look at Gaebler's Business Plan Help section for a list of business plan writing resources.
Review the Competition
Before you open a taxidermists business within your community, it's essential to determine what the competition looks like. We've provided the link below to help you get a list of local competitors nearby. Complete the form by entering your city, state and zip code to get a list of taxidermists businesses that are close by.
Is the established competition doing a good job? It's important to understand their strengths and weaknesses and think through how you'll stake up against those established businesses.
Learn from Others Who Are Already In This Space
After you've evaluated your local competitors, it's a wise move to have a conversation with someone who is in the business. If you think your local competitors will give you advice, you're being overoptimistic. What's in it for them?
But, a person who owns a taxidermists business on the other side of the country may be more than happy to give you a few tips, given that you don't compete with them in their area. Indeed, many experienced entrepreneurs enjoy offering advice to startup entrepreneurs. It can take a while to find an entrepreneur who is willing to talk, but it's well worth the effort.
How would you find somebody who runs a taxidermists business on the other side of the country to talk to?
It's easy. Here's a link you can use to find a mentor outside of your area.
Benefits & Drawbacks of a Taxidermists Business Acquisition
Although there are significant benefits to buying a taxidermists business (rather than launching a startup), it's important to weigh the pros and cons before you commit to a purchase scenario.
BENEFITS: Existing companies have proven business models and a history of profitability. They should also have some degree of brand recognition and an established customer base.
DRAWBACKS: On the downside, taxidermists business acquisitions can be difficult to adapt to your unique business philosophy so it's important to make sure the business is capable of achieving your ownership goals before you initiate the buying process.
Explore Franchising Options
The odds of achieving your primary goal of achieving your top business goals are much better if you opt for franchising in lieu of doing everything yourself.
Before you get too far along in your plan to open a taxidermists business, it's worthwhile to check out whether buying a franchise could be the right move for you.
The link below gives you access to our franchise directory so you can see if there's a franchise opportunity for you. You might even find something that points you in a completely different direction.
Other Useful Articles for Startup Entrepreneurs
These additional resources regarding starting a business may be of interest to you.
Buying vs. Starting a Business


Share this article
---
Additional Resources for Entrepreneurs