Starting a Business Articles
How to Start a Towing Business
This advice is ideal for those of you who want to open a towing business. Read this before you start!
Thinking about opening a towing business? We tell you what you need to know to get started.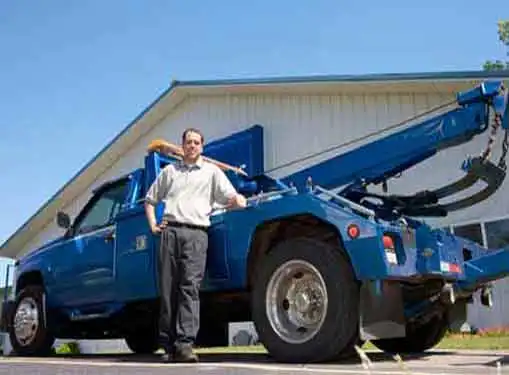 Towing Industry Profile: Low Barriers to Entry for Startup Entrepreneurs
Some industries make it difficult for new businesses to break into the marketplace. When relatively few companies account for more than 50% of the industry's sale, startup entrepreneurs usually struggle to gain a foothold.
However, the towing industry is very conducive for startups since it is highly fragmented. The top fifty towing companies only account for less than 15% of the industry's $5 billion in annual revenue. As a startup entrepreneur, the odds of capturing a significant share of your local towing and recovery market are much better than they would be in other industries.
Even so, launching a towing business requires a combination of tradecraft and raw business skills, not to mention specific capital assets like a tow truck and towing equipment. The best advice for emerging towing entrepreneurs is to avoid undercapitalization. Instead, delay launching your towing operation until you have raised enough capital to kick off your business on solid financial footing.
For current information about the U.S. towing industry, you may want to explore participation in the Towing & Recovery Association of America.
Finding Customers for Your Towing Startup
Finding customers is the first priority for new towing companies. In the towing industry, customers can come from a variety of sources, many of which will emerge as you become more adept at networking in your local community.
Auto Clubs. AAA and other auto clubs contract with independent companies to provide towing services to their members. But when a member needs a tow, they don't thumb through the yellow pages for a provider -- they select a company from a pre-approved list of providers. Contact AAA and other auto associations for information about the approved provider process.
Police Departments. Police departments and municipalities routinely contract independent tow companies to tow vehicles for impound. Although the selection process varies by municipality, it begins with calls to local government offices and police departments.
Garages. Some garages don't offer towing to their customers and rely on third-party providers for towing services. Contact local garages and be prepared to exploit situations in which the garage owner is dissatisfied with their current towing contractor.
Individual Motorists. Finally, you will need to create a strategy for marketing your business directly to motorists. No single advertising or marketing medium can reach your entire target market, so you'll need to adopt a multichannel approach to connect with your customer base.
Business Plans 101 for Towing Business Startups
You've been working on your towing company's business plan for a while now and you think you're really starting to make progress. You've covered your mission, your strategy and the financial chapter is top notch. Now it's time to address details about your industry.
Industry analyses are standard chapters in towing company business plans and are often required by lenders or investors. Industry analyses are critical for contextualizing your startup within an industry setting.
To succeed, you'll need to be careful to avoid common industry analysis mistakes and to accurately represent your startup in an industry context.
Review the Competition
Before you open a towing business in your town, it's a good idea to determine how many competitors you have. We've provided the link below to help you get a list of local competitors nearby. Complete the form by entering your city, state and zip code to get a list of towing businesses that are close by.
If there's too much competition, it may be wise to consider starting the business in a less competitive marketplace.
Finding a Non-Competitive Business Mentor
If you are seriously contemplating launching a towing business, it's a wise move to speak with somebody who is already in the business. It's very unlikely that the local competition will talk to you. It'd be crazy for them to teach you the business.
However, an entrepreneur who owns a towing business on the other side of the country may be willing to share their entrepreneurial wisdom with you, after they realize you reside far away from them and won't be stealing their local customers. Indeed, many experienced entrepreneurs enjoy offering advice to startup entrepreneurs. In my experience, you may have to call ten business owners in order to find one who is willing to share his wisdom with you.
The key question new becomes: how to find a towing business manager in another city who you can speak with?
Easy. Find them using our link below and start calling until you are successful.
Gaining Access to Towing Business Ownership
As a towing business entrepreneur, it's important to explore all of your options before you commit to a specific business opportunity. But despite the attraction startups have for many entrepreneurs, you should also consider the benefits of buying a towing business.
If you're on the fence consider this: There has never been a better time to acquire a towing business. The down economy has resulted in a glut of available businesses, many of which can be acquired for bargain prices.
Consider Buying a Franchise
Recognize that your chances of growing your business immediately improve if you buy a franchise and leverage their successful brand and track record.
Before you consider starting a towing business, you would be wise to check out whether franchise opportunities in your space might simplify your entering the business.
The link below gives you access to our franchise directory so you can see if there's a franchise opportunity for you. You might even find something that points you in a completely different direction.
More Startup Articles
These additional resources regarding getting started as an entrepreneur may be of interest to you.
Consideration Before Buying a Franchise
Share this article
---
Additional Resources for Entrepreneurs