Starting a Business
How to Start an Alzheimer's Care Facility
Ready to realize your dream of starting an Alzheimer's care facility? We discuss the mistakes that frequently cause problems to fledgling entrepreneurs.
This article includes many practical ideas on starting an Alzheimer's care facility.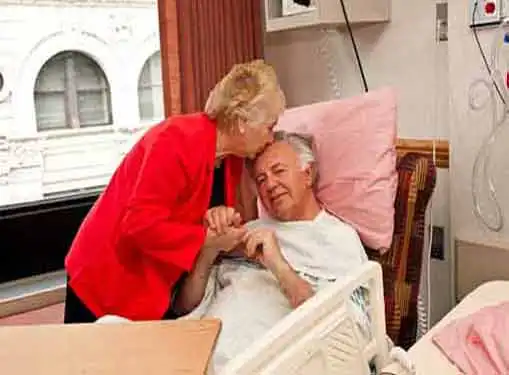 Opportunities in Alzheimer Care & Treatment
Approximately 1 in 8 older Americans suffers from Alzheimer's disease - a number that is expected to rise as the aging baby boomer generation gradually enters their twilight years. Unlike other diseases, Alzheimer's devastates its sufferers' cognitive abilities as well as their bodies, necessitating special care and treatment alternatives.
Alzheimer's care facilities are typically residential facilities designed to provide around the clock care for Alzheimer's patients and to make their lives as meaningful as possible. Much of the work in an Alzheimer's facility involves helping family members cope with their loved ones' altered mental state and deteriorating condition.
As an Alzheimer's care entrepreneur, it's imperative to learn as much as you can about the disease before committing to a business model. Organizations like the Alzheimer's Association are tasked with educating patients, families and caregivers about the disease, and are a fantastic source of information for entrepreneurs angling toward a facility launch.
Design Concerns for Alzheimer Residential Care Startups
Special care needs to be taken in the design and architecture of your Alzheimer's care facility. While Alzheimer's patients can't be trusted to follow common sense safety measures on their own, they can't be locked in their room 24 hours a day, either. Here are a few design tips to help you perform property management and create a top-notch care facility.
Safety. In many ways, an Alzheimer's care facility needs to include the same safety features as a facility that cares for both children and the disabled. Handrails and mobility assistance features are essential. But you'll also need to implement resources to monitor exits and restrict unsupervised exits from the building.
Signage. It's often difficult for Alzheimer's patients to understand complex instructions. Consequently, signage should be as simple as possible, with bright colors and eye level placements. If your signs aren't blatantly obvious, they won't be effective in guiding your residents' actions.
Visual Stimulation. As much as possible, you'll need to decorate your facility in a friendly and "homey" manner while still providing a brightly lit environment. Alzheimer's professionals recommend allowing residents and their families to personalize their rooms as well as their entryways to encourage a sense of individuality and mental stimulation.
Characteristics of a Good Alzheimer's Care Facility Business Plan
Your Alzheimer's care facility's business plan should be tailored to your business's unique traits and goals. But if it's done right, your Alzheimer's care facility's plan should contain a handful of sound business plan elements:
Mission Statement – Your description of your Alzheimer's care facility's reason for existing.
Goals & Objectives – A list of mile markers on your Alzheimer's care facility's road to success.
Financial, Marketing & Action Plans – Specific plans that describe your business environment, demographic targets and quantitative estimates.
Evaluate Competitors
Long before you open an Alzheimer's care facility in your area, it's essential to find out how you will fit in the competitive landscape. Try our link below to generate a list of competitors in your city. Simply enter your city, state and zip code to get a list of Alzheimer's care facilities in your town.
Gain a knowledge of how existing firms have positioned themselves in the marketplace, and then design your business in a way that sets you apart from the others.
Getting Advice from Experienced Entrepreneurs
After you've evaluated your local competitors, you really ought to learn as much as you can from somebody who is already in the business. Local competitors are not going to give you the time of day, mind you. Why would they want to educate a future competitor?
Thankfully, an owner of a an Alzheimer's care facility in another town can be a great learning resource for you, once they realize that you are not going to directly compete with them in their community. In that case, the business owner may be more than happy to discuss the industry with you. Our estimate is that you may have to contact many business owners to find one who is willing to share his wisdom with you.
How does one quickly and easily locate an entrepreneur who is running an Alzheimer's care facility in another city who you can speak with?
Easy. Find them using our link below and start calling until you are successful.
Three Arguments for Buying an Alzheimer's Care Facility
It's almost always preferable to buy an Alzheimer's care facility than to pursue an Alzheimer's care facility startup.
You'll want to conduct a comprehensive due diligence process, but here are three arguments why you should think about buying instead of a startup.
Initial Revenue. Startups struggle to bring in revenue right out of the gate while existing businesses usually have a steady stream of income.
Operational Efficiency. A good Alzheimer's care facility should already function like a well-oiled machine.
Capital Acquisition. Lenders, investors and other funding sources almost always prefer business purchases to startups.
Consider Buying a Franchise
Your odds of growing your business are much better if you buy a franchise and benefit from the prior work of others and their lessons learned.
Before you consider starting an Alzheimer's care facility, it's worthwhile to investigate whether franchise opportunities in your space might be worth investigating.
The link below gives you access to our franchise directory so you can see if there's a franchise opportunity for you. You might even find something that points you in a completely different direction.
Other Useful Articles for Startup Entrepreneurs
These additional resources regarding getting started as an entrepreneur may be of interest to you.
Share this article
---
Additional Resources for Entrepreneurs