Starting a Business
How to Start an Artificial Stone & Brick Business
We've collected some good advice that is ideal for entrepreneurial folks who plan on opening an artificial stone and brick business. Read this article before you open up shop.
Ready for some insider tips and expert advice on how to start an artificial stone and brick business?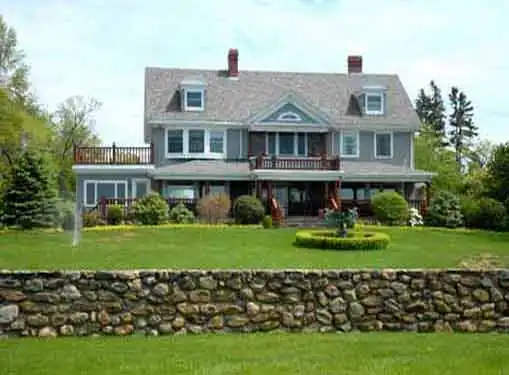 Features & Benefits of Artificial Stone & Brick
Smart startup entrepreneurs understand the importance of thorough product knowledge. In the artificial stone and brick business, it's essential to understand the features and benefits of stone veneer products because features and benefits will play a central in your marketing strategies and sales messaging.
Sometimes known as faux stone, artificial stone and brick veneers offer property owners greater flexibility, higher quality and lower costs. Artificial stone is easier to install than solid stone, even though it is durable and resistant to moisture. And with today's technologies, faux stone manufacturers can produce an endless variety of colors and configurations.
Since your products will be marketed to a diverse audience of homeowners and construction professionals, you'll need to tailor your benefits description to the audience. For example, construction professionals will place a higher priority on ease of installation, while property owners will be more interested in hearing about faux stone's durability and affordability.
Key Constituencies for Artificial Stone Distributors & Manufacturers
As an artificial stone manufacturer or distributor, you need to be constantly aware of the fact that you're dealing multiple constituencies. Although the property owner will ultimately pay for your products, there are other stakeholders who will influence their buying decisions.
Architects & Designers. Architects are often the gatekeepers of the construction and remodeling process. Property owners and many contractors rely on architects to make composite choices for them -- and that makes architects a target audience in your startup's marketing plan. Specifically, you'll want to pitch architects with products that can be applied on a variety of sub-surfaces and are available in multiple colors or styles.
Contractors. Contractors routinely dialogue with architects, especially if they think there is a way to improve efficiency or lower costs in their bids. Since faux stone accomplishes both of these goals, consider inviting area contractors to your showroom so you can demonstrate the quality of your products and plant seeds for future business opportunities.
Homeowners. DIY remodelers and new construction homeowners (i.e. end users) are also a core constituency for your startup. But the marketing vehicles you will use for homeowners will be very different than the vehicles you use for architects and contractors. Instead of using B2B marketing tactics, you'll need to employ B2C marketing through targeted consumer advertising and online marketing channels.
Best Practices: Business Plans for Artificial Stone & Brick Businesses
A great business plan will lay a strong foundation for growth in your startup artificial stone and brick business.
Business plans address a wide range of issues, including startup financials. Not surprisingly, lenders immediately turn to the financial section and use the accuracy of your forecasts to gauge the value of other parts of the plan.
Subsequently, a thorough understanding of business plan financial basics is a prerequisite to effective business plan writing for artificial stone and brick businesses.
Evaluate the Competition
Before you open an artificial stone and brick business in your area, it's a smart move to find out what the competition looks like. We've provided the link below to help you find competitors in your area. Just enter your city, state and zip code to get a list of artificial stone and brick businesses in your community.
If there's too much competition, it may be wise to consider starting the business in a less competitive marketplace.
Finding a Non-Competitive Business Mentor
If you want to open an artificial stone and brick business it's a wise move to learn as much as you can from somebody who is already in the business. Local competitors are not going to give you the time of day, mind you. What's in it for them?
However, an entrepreneur who owns an artificial stone and brick business in a location that is not competitive to you may be willing to share their entrepreneurial wisdom with you, given that you don't compete with them in their area. In fact, they are often very willing to share startup advice with you. In my experience, you may have to call ten business owners in order to find one who is willing to share his wisdom with you.
How do you locate an artificial stone and brick business entrepreneur in another community?
Simply, try our helpful link below, type in a random city/state or zipcode, and start calling.
Financial Benefits of Buying an Artificial Stone & Brick Business
Startup artificial stone and brick businesses carry a host of financial risks and concerns. Without an operational history, it's hard to predict how your startup will actually perform in the marketplace.
Although there are many benefits to buying an existing artificial stone and brick business, the financial advantages rank near the top of the list. At a minimum, it's worth exploring the financial benefits of buying a business to get an established customer base.
But most importantly, existing artificial stone and brick businesses have documented financial histories. Although you can create pro forma earnings and financial statements for a startup, a business-for-sale should have a well-documented, multi-year history of financial performance.
Consider Franchising
If you want to increase your chances of business success, you should evaluate purchasing a franchise.
If your goal is to start an artificial stone and brick business, you ought to assess whether buying a franchise could make your life much easier.
The link below gives you access to our franchise directory so you can see if there's a franchise opportunity for you. You might even find something that points you in a completely different direction.
More Advice for Startups
These additional resources regarding starting a business may be of interest to you.
Recurring Revenue Business Models


Share this article
---
Additional Resources for Entrepreneurs