Startup Advice
How to Start an Ear Piercing Equipment & Supplies Business
Opening an ear piercing equipment and supplies business? Here is a summary of all the basic steps you should think about before starting an ear piercing equipment and supplies business.
Wondering how to start an ear piercing equipment and supplies business? We take you step-by-step from start to success.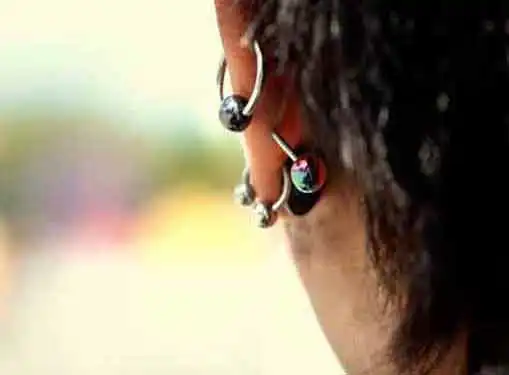 Ear & Body Piercing Industry Overview
Although ear and body piercing aren't new phenomena (they have been practiced for thousands of years in cultures throughout the world), the piercing industry is currently experiencing a renaissance of sorts with U.S. consumers. Thousands of front line providers currently offer piercing services for ears as well as many other body parts that will make you wince just thinking about them.
Suffice it to say that business opportunities for piercing equipment and supply startups are abundant. But if you think launching a piercing equipment business will be easy, think again. To succeed as an equipment and supply distributor, you'll first need to understand the scope and nature of today's marketplace, including the trend toward a more sanitary and regulated piercing industry.
Startup piercing equipment and supply providers should be equipped to outfit their customers with standard products like piercing needles, piercing guns, forceps, pliers, sterilization pouches, etc. However, you should also plan to stock merchandise that helps piercing providers stay current with industry trends. Cost-effective autoclaves, aftercare remedies and other products can be leveraged to catapult a startup equipment and supply business to top-of-mind status with prospective piercing customers.
Setting Up a Piercing Equipment & Supply Distribution Business
Piercing equipment and supply startups are distribution hubs for the delivery of supplies and equipment from manufacturers to retailers and piercing providers. Here are a few tips to help your business master the complexities of the B2B distribution environment.
Relationships Matter. Relationships make the B2B distribution world go 'round. To gain ground as a piercing equipment and supply business, you will need to forge and nurture business relationships with both manufacturers and retailers. If you neglect relationships on either side of the aisle, your startup will lack either reliable supply channels or outlets for your products. Trade organizations like the Association of Professional Piercers can be good venues for making contact with piercing providers and product manufacturers.
Optimize Marketing. The best B2B business owners are capable marketers who know how to balance brand exposure with budget realities. Creating a marketing strategy is easy -- the challenge is allocating your marketing dollars to tactics that deliver the highest ROI. B2B marketing can be tricky, even for experienced business owners. If you lack B2B marketing experience, consider reaching out to a professional marketing firm for assistance.
Emphasize Customer Service. Pricing is important, but for many piercing providers it is less critical than exceptional customer service. Considering that low prices aren't useful unless piercing providers have reliable access to the equipment and supplies they need to operate, it's worth emphasizing first-rate customer service as a distinctive branding element in your startup.
Best Practices: Business Plans for Ear Piercing Equipment & Supplies Businesses
A great business plan will lay a strong foundation for growth in your startup ear piercing equipment and supplies business.
Business plans address a wide range of issues, including startup financials. The financial chapter of your business plan is one of the first places investors and lenders look, so it needs to contain forecasts and budgets that are rooted in business realities rather than your personal best case scenario.
Subsequently, a thorough understanding of business plan financial basics is a prerequisite to effective business plan writing for ear piercing equipment and supplies businesses.
Review the Competition
Prior to launching an ear piercing equipment and supplies business in your area, it's essential to determine what the competition looks like. Try our link below to get a list of local competitors in your area. Complete the form by entering your city, state and zip code to get a list of ear piercing equipment and supplies businesses that are close by.
How tough is the competition in the market you are considering? If the competition is too tough, you may need to think about starting the business in a different area or even start a completely different business instead.
Studying the Market
After you've evaluated your local competitors, be sure to have a conversation with someone who is in the business. If you think your local competitors will give you advice, you're being overoptimistic. The last thing they want to do is help you to be a better competitor.
Thankfully, an owner of a an ear piercing equipment and supplies business outside of your community may be willing to share their entrepreneurial wisdom with you, given that you don't compete with them in their area. Indeed, many experienced entrepreneurs enjoy offering advice to startup entrepreneurs. In my experience, you may have to call ten business owners in order to find one who is willing to share his wisdom with you.
Where can an aspiring entrepreneur like you find an owner of an ear piercing equipment and supplies business that lives outside of your area?
It's not that hard. Just use the handy link below and enter in a random city/state or zipcode.
Ear Piercing Equipment & Supplies Business Acquisitions: Financial Considerations
Startup ear piercing equipment and supplies businesses carry a host of financial risks and concerns. Without an operational history, it's hard to predict how your startup will actually perform in the marketplace.
One of the ways to mitigate the financial risk of a startup is to modify your approach to tap into the financial benefits of buying an existing ear piercing equipment and supplies business. Many entrepreneurs buy an existing business for the sole purpose of tapping into the financial benefits of an established customer base.
But most importantly, existing ear piercing equipment and supplies businesses have documented financial histories. Although you can create pro forma earnings and financial statements for a startup, a business-for-sale should have a well-documented, multi-year history of financial performance.
Consider Franchising
The probabilities on your growing your business increase when you choose to franchise rather than going it alone.
Before you consider starting an ear piercing equipment and supplies business, you may want to assess whether purchasing a franchise might be the right move for you.
The link below gives you access to our franchise directory so you can see if there's a franchise opportunity for you. You might even find something that points you in a completely different direction.
Related Articles on Starting a Company
These additional resources regarding getting started as an entrepreneur may be of interest to you.
Buying vs. Starting a Business
Recurring Revenue Business Models


Share this article
---
Additional Resources for Entrepreneurs