Startup Advice
How to Start an Emergency Disaster Restoration Business
We've collected some good advice that is perfect for those of you who want to open an emergency disaster restoration business. Make sure you consider this advice before you begin your venture.
Thinking about opening an emergency disaster restoration business? We tell you what you need to know to get started.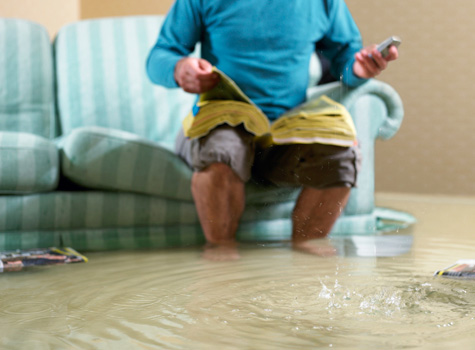 Emergency Disaster Restoration Startup Advice
Disasters are inherently unpredictable -- but that doesn't mean you can afford to skimp on the planning requirements in an emergency disaster restoration business startup.
Highly successful disaster restoration entrepreneurs understand that their customers pay them to be prepared and capable of delivering a fast response to nearly any disaster scenario. From catastrophic natural disasters to the consequences of isolated pipe leaks, your initial startup plan needs to clearly articulate how your new firm will meet a wide range of customer disasters.
Diversification in Disaster Restoration
Unless your market is capable of generating enough business to justify specialized disaster restoration services, your disaster restoration startup will need to diversify. Although diversification can be risky in some industries, it's standard in the emergency disaster restoration industry, primarily due to the diversity of emergency scenarios you'll be expected to service.
Typical disaster restoration businesses cover fire, wind, water, smoke, mold and other types of disasters. As your startup begins to take shape, you'll need to develop processes for addressing all of these scenarios on a 365/24/7 basis, with services designed to meet the unique restoration needs of both commercial and residential clientele.
Hiring for an Emergency Disaster Recovery Business
It takes a special kind of employee to efficiently handle the cleanup and restoration of manmade and natural disasters. Since your clients will expect their property to look as good as new, you'll need people who are experienced in water extraction, mold remediation, smoke damage repair and dozens of other skill sets.
However, you'll also need employees who are flexible and professional. At a moment's notice, your workers may be thrust into uncomfortable (and unusual) situations that require prompt, professional attention.
Writing a Business Plan for an Emergency Disaster Restoration Business
Never underestimate the value of a good emergency disaster restoration company business plan. With the right ingredients, your emergency disaster restoration company's business plan will serve as a blueprint for success.
To assist your efforts, you may want to consider enlisting the aid of a professional business plan writer.
Time and time again, the best entrepreneurs we see rely on professionally crafted plans to guide their decision making. However, outsourcing doesn't completely eliminate your responsibilities in the writing process.
Startup entrepreneurs are well advised to materially participate in the writing process, even after they have engaged a proven professional.
Assess the Competition
Prior to opening an emergency disaster restoration business within your community, it's a good idea to see how strong the competition is. Try our link below to find competitors near you. Simply enter your city, state and zip code to get a list of emergency disaster restoration businesses in your town.
Is the local market large enough to support another emergency disaster restoration business? If not, you had better be sure that you are doing things much better than the competition.
Talk to People Who Are Already in the Business
If you want to open an emergency disaster restoration business it's essential that you have a conversation with someone who is in the business. It's very unlikely that the local competition will talk to you. It'd be crazy for them to teach you the business.
But, a person who owns an emergency disaster restoration business in another town may be willing to share their entrepreneurial wisdom with you, provided that you won't be directly competing with them. In that case, the business owner may be more than happy to discuss the industry with you. If you are persistent, you can find a business mentor who is willing to help you out.
Want the scoop on finding an emergency disaster restoration business owner who is willing to talk to you but doesn't live nearby?
Simply, try our helpful link below, type in a random city/state or zipcode, and start calling.
Is It Easier to Buy an Existing Emergency Disaster Restoration Business?
Tough decisions are what business ownership is all about. And one of the first decisions you'll have to make is whether to start a business from scratch or buy an existing emergency disaster restoration business.
In general, purchased emergency disaster restoration businesses fare better than startups, at least during the initial few years. When you buy an established emergency disaster restoration business, you gain access to a functional business operation with a customer base and a steady revenue stream.
Entrepreneurs who are committed to a highly unique value proposition may need to pursue a startup approach. However, in today's business-for-sale marketplace, there is an abundance of emergency disaster restoration businesses worth considering.
Franchising May Be a Better Way to Go
If you don't want to have to do everything on your own, it's smart to think through franchise options in your industry.
If you planning on starting an emergency disaster restoration business, a smart move is to investigate whether purchasing a franchise might simplify your entering the business.
The link below gives you access to our franchise directory so you can see if there's a franchise opportunity for you. You might even find something that points you in a completely different direction.
Related Articles on Starting a Company
These additional resources regarding getting started as an entrepreneur may be of interest to you.
Coming Up With Good Business Ideas
Have Friends Who Might Like This Article?

Share this on Twitter
Let them know on LinkedIn
Ready to Learn More? We Think You Might Like These Articles:
---
Additional Resources for Entrepreneurs