How to Open a Business
How to Start an Iron & Steel Business
You've decided to open an iron and steel business. So far, so good. It's not easy, but getting started is easier than you might think.
Thinking about opening an iron and steel business? We tell you what you need to know to get started.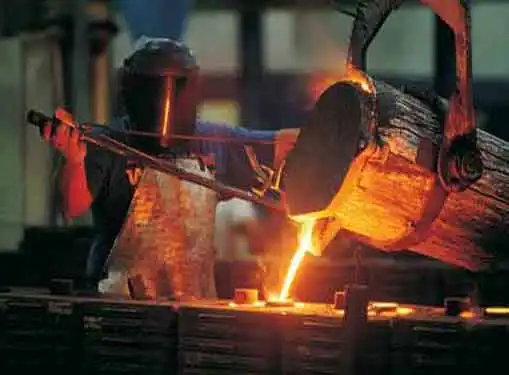 Business Essentials: Iron & Steel Fabrication
Iron and steel fabricators are production-centered manufacturing businesses that serve a variety of industrial and commercial clients. A typical iron and steel fabrication business directly engages in engineering, fabrication and project management in addition to the delivery and erection of end products.
Startup iron and steel fabricators must dedicate themselves to a long-term business strategy and to nurturing a reputation within the iron and steel industry. Since the most prestigious iron and steel clients place a high priority on reputation and relationship, it may take time for new industry players to access the upper echelon of clients.
Operational Demands of an Iron & Steel Startup
There's a big difference between starting a small business and operating a successful small business. For iron and steel fabricators, the dividing line between success and failure consists of the consistent application of sound business principles in a fast-paced manufacturing environment.
Quality. Quality is more than a selling point in iron and steel fabrication. For many projects, inferior product quality can jeopardize people's safety. From the outset of operations, startups should implement quality control management processes to guarantee that every product that leaves your facility meets specs and quality standards.
Capacity Planning. Ineffective capacity planning can threaten your startup's bottom line. Even worse, an overload of fabrication projects can stretch your labor and equipment, resulting in substandard end products. Leading iron and steel fabricators are great capacity planners who routinely scale their operation to meet current demand.
Equipment Maintenance. Equipment maintenance is a necessary part of iron and steel business ownership. Although your equipment is in good working order now, it won't stay that way unless you implement preventative maintenance schedules and possibly even a maintenance tracking software solution.
Business Plans for Iron & Steel Businesses
As a startup iron and steel business owner, writing a quality business plan is one of the first tasks you need to address.
If time is scarce, business plan software can be used to streamline the process. A reliable software solution will increase the accuracy and consistency of your business plan, dramatically improving its value to your iron and steel business.
Properly utilized, business plan software has the potential to transform your business plan from a throwaway business requirement to an integral strategic resource.
Take a Look at the Competition
Well in advance of opening an iron and steel business within your community, it's a good idea to determine how strong the competition is. Use the link below to get a list of local competitors near you. After clicking on the link, type in your city, state and zip code to get a list of iron and steel businesses near you.
Is the local market large enough to support another iron and steel business? If not, you had better be sure that you are doing things much better than the competition.
Talk to People Who Are Already in the Business
If you want to open an iron and steel business be sure to have a conversation with someone who is in the business. If you think your local competitors will give you advice, you're being overoptimistic. What's in it for them?
Thankfully, an owner of a an iron and steel business in another town may be willing to share their entrepreneurial wisdom with you, given that you don't compete with them in their area. Many business owners are happy to give advice to new entrepreneurs. Our estimate is that you may have to contact many business owners to find one who is willing to share his wisdom with you.
Where do you find an iron and steel business owner in a different locale who can assist you?
It's easy. Here's a link you can use to find a mentor outside of your area.
Competitive Benefits of Buying an Iron & Steel Business
Pursuing an iron and steel business acquisition can be an effective route to profitability for emerging entrepreneurs.
A business acquisition also delivers an established brand - a big advantage in competitive markets. The notion of buying a business to get an established brand can be a savvy business strategy for new iron and steel business owners.
In a competitive market, the right acquisition can be leveraged to catapult your business into a market leadership position, even if you personally lack industry credentials.
Is Franchising the Right Option?
The probabilities on your surviving in business increase when you opt to franchise rather than going it alone.
Prior to making the decision to open an iron and steel business, you ought to determine whether there are good franchise opportunities available that might increase your chances of success.
The link below gives you access to our franchise directory so you can see if there's a franchise opportunity for you. You might even find something that points you in a completely different direction.
Other Useful Articles for Startup Entrepreneurs
These additional resources regarding starting a business may be of interest to you.
Share this article
---
Additional Resources for Entrepreneurs