Startup How to Guides
How to Start an Off Road Vehicle Dealership
We've collected some good advice that is written for those who hope to start an off road vehicle dealership. Read this advice before you begin your venture.
Wondering how to start an off road vehicle dealership? We take you step-by-step from start to success.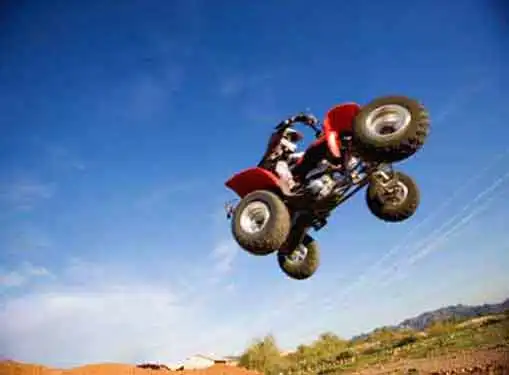 How to Create Effective Off Road Vehicle Dealership Business Plans
In a startup off road vehicle dealership, there is no substitute for a high quality business plan. The effort you invest in the creation of your plan now will pay off later in lender responsiveness, investor attention and strategic confidence.
The most effective off road vehicle dealership business plans include a comprehensive chapter on finances. Not surprisingly, lenders immediately turn to the financial section and use the accuracy of your forecasts to gauge the value of other parts of the plan.
Subsequently, a thorough understanding of business plan financial basics is a prerequisite to effective business plan writing for off road vehicle dealerships.
Assess Competitors
Before you open an off road vehicle dealership in your town, it's essential to find out how strong the competition is. Use the link below to generate a list of competitors near you. After following the link, enter your city, state and zip code to get a list of off road vehicle dealerships in your area.
Is the established competition doing a good job? It's important to understand their strengths and weaknesses and think through how you'll stake up against those established businesses.
Learn from Others Who Are Already In This Space
Once you've finished assessing the competion, the next step is to speak with somebody who is already in the business. If you think your local competitors will give you advice, you're being overoptimistic. What's in it for them?
Fortunately, somebody who runs an off road vehicle dealership in a location that is not competitive to you may be willing to share their entrepreneurial wisdom with you, as long as they don't view you as a competitive threat. In fact, they are often very willing to share startup advice with you. Our estimate is that you may have to contact many business owners to find one who is willing to share his wisdom with you.
Where can you find an owner of an off road vehicle dealership in a different locale who can assist you?
Here's one way to do it. Just use our link below, find somebody and call them.
Off Road Vehicle Dealership Acquisitions: Financial Considerations
You've invested a lot of time and effort in planning your startup. But here's something you probably don't know: Startup off road vehicle dealerships consistently fail to achieve the financial performance of acquired off road vehicle dealerships.
Although there are many benefits to buying an existing off road vehicle dealership, the financial advantages rank near the top of the list. Many entrepreneurs buy an existing business for the sole purpose of tapping into the financial benefits of an established customer base.
An acquired business also has documented assets and earnings - a big advantage with lenders and investors.
Explore Franchising Options
As an entrepreneur, your chances making a success of your new business greatly improve if you become a franchisee and benefit from the prior work of others and their lessons learned.
Before opening an off road vehicle dealership, a smart move is to investigate whether franchising might make it easy to get started.
The link below gives you access to our franchise directory so you can see if there's a franchise opportunity for you. You might even find something that points you in a completely different direction.
Related Articles on Starting a Company
These additional resources regarding getting started as an entrepreneur may be of interest to you.
Consideration Before Buying a Franchise
Share this article
---
Additional Resources for Entrepreneurs