Startup How to Guides
How to Start an Office Supplies Delivery Business
Launching an office supplies delivery business can get you on the path to a secure financial future but it's important to plan out the business in detail before you start. Here is a friendly, comprehensive guide that may be key to your ultimate success.
Wondering how to start an office supplies delivery business? We take you step-by-step from start to success.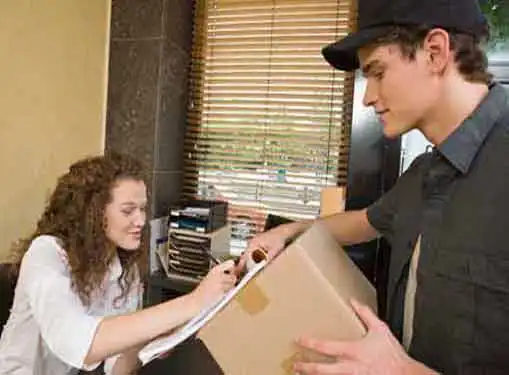 Models for Office Supply Delivery Startups
In the U.S., the office supply industry is robust with more than $40 billion in annual sales. Although 60% of office supply sales are concentrated in the 50 largest suppliers, there is room for emerging small businesses, especially ones that are willing to build their business model around supply deliveries.
As you prepare to launch your office supply delivery company, you'll need to take a granular approach to your startup's focus. You can either focus on office supplies with delivery as a value added component, or make delivery your core business activity. Although the difference may seem subtle, your decision will impact everything from your startup's key marketing messages to your pricing and revenue model.
Leveraging Technology to Increase Office Supply Delivery Sales
These days, it's just not possible to compete in the office supply delivery industry unless you are willing to invest in a high quality business website. For the top office supply delivery outfits, the name of the game is ecommerce, and without an extremely functional and user-friendly ecommerce website, it's difficult for new companies to gain traction.
The need for an effective ecommerce site is even more important for startups that choose to focus on delivery as a core business activity. Supported by a solid ecommerce site, your startup can leverage drop shipping and other strategies to dramatically expand your product catalog.
Logistics Management for Office Supply Delivery Operations
New office supply delivery entrepreneurs quickly discover that much of their time is spent managing logistics and shipping. Smooth supply and delivery chains are essential for building customer loyalty, so it's important to get a handle on logistics early rather than waiting for problems to occur.
From the beginning, you'll want to consider integrating a reliable shipping software solution into your operation. Good shipping software solutions provide multicarrier support and facilitate the creation of efficient and dependable shipping systems.
Best Practices: Business Plans for Office Supplies Delivery Businesses
Struggling to get the attention of lenders and investors? Maybe it's because you're lacking a high quality business plan.
The financial section of your business plan is especially relevant to funding concerns. The financial chapter of your business plan is one of the first places investors and lenders look, so it needs to contain forecasts and budgets that are rooted in business realities rather than your personal best case scenario.
Subsequently, a thorough understanding of business plan financial basics is a prerequisite to effective business plan writing for office supplies delivery businesses.
Take a Look at the Competition
Long before you open an office supplies delivery business in your town, it's a smart move to see what the competition looks like. We've provided the link below to help you find competitors in your area. After clicking on the link, type in your city, state and zip code to get a list of office supplies delivery businesses near you.
Is the local market large enough to support another office supplies delivery business? If not, you had better be sure that you are doing things much better than the competition.
Talk to People Who Are Already in the Business
If you are interested in starting an office supplies delivery business, it's essential that you learn as much as you can from somebody who is already in the business. If you think owners of nearby office supplies delivery businesses will give you advice, think again. It'd be crazy for them to teach you the business.
But, a person who owns an office supplies delivery business in a location that is not competitive to you may be more than happy to give you a few tips, provided that you won't be directly competing with them. In fact, they are often very willing to share startup advice with you. In my experience, you may have to call ten business owners in order to find one who is willing to share his wisdom with you.
The key question new becomes: how to find an office supplies delivery business manager in another city who you can speak with?
It's easy. Here's a link you can use to find a mentor outside of your area.
Financial Benefits of Buying an Office Supplies Delivery Business
You've invested a lot of time and effort in planning your startup. But here's something you probably don't know: Startup office supplies delivery businesses consistently fail to achieve the financial performance of acquired office supplies delivery businesses.
Financial risk management requires you to at least consider the possibility of setting your startup plans aside to explore acquisition opportunities. At a minimum, it's worth exploring the financial benefits of buying a business to get an established customer base.
An acquired business also has documented assets and earnings - a big advantage with lenders and investors.
Is Franchising the Right Option?
The odds of thriving in your new business go up significantly if you opt for franchising rather than going it alone.
If you planning on starting an office supplies delivery business, you may want to check out whether buying a franchise could make sense for you.
The link below gives you access to our franchise directory so you can see if there's a franchise opportunity for you. You might even find something that points you in a completely different direction.
Other Useful Articles for Startup Entrepreneurs
These additional resources regarding starting a business may be of interest to you.
Share this article
---
Additional Resources for Entrepreneurs