Small Business Insurance
Marine Insurance
This article explains the basics of marine insurance. If you ship goods abroad for export or import, or across the country for any reason, marine insurance offers protection against a variety of worst case scenarios.
Marine insurance is one of the most misunderstood forms of business insurance on the market.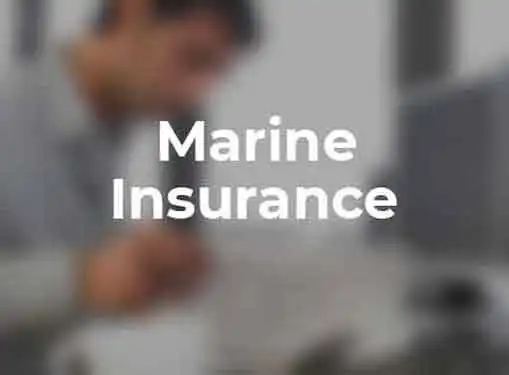 But if your business ships products abroad - or even transports cargo by road within the U.S. - you need to know the facts about marine insurance because it could be the best resource you have to protect your merchandise after it leaves your front door.
Modern marine insurance has its roots in insurance vehicles dating back hundreds of years when shipping was largely accomplished by sea-going vessels. Over time, shipping methods changed to meet the needs of business owners and their customers. Marine insurance changed, too, so that today business owners can insure their property two ways: As waterborne cargo (called "wet" marine) or as land transported cargo (called "dry" marine).
With the exception of small businesses that regularly export merchandise overseas, most small business owners' exposure to marine insurance is limited to inland marine insurance, a category of marine insurance that protects cargo that not transported by sea but instead, is shipped via domestic transit. The reason inland marine insurance is important is because cargo typically changes hands many times during the course of shipment. As such, it is not always apparent who is responsible for the cargo at any given point in the process. Without an inland marine policy, the merchant could easily sustain a property loss for which no one can clearly be held accountable.
There are two types of inland marine policies, each designed to cover a range of shipping-related losses: Filed policies and non-filed policies.
Filed Policies
Not surprisingly, filed inland marine policies derive their name from the fact that the forms and rates are filed with the state insurance department. These policies usually cover direct physical loss of property and feature insured parties with similar loss exposures.
Non-Filed Policies
Most inland marine policies fall under the non-filed policy category. These polices are not filed with the state insurance department and feature a fewer number of insured parties with varying levels of exposure to loss. Most policies insure against direct physical loss or damage, but many policies will only provide coverage against specific causes of loss. Since these policies are highly-customizable, virtually any type of cargo can be covered under a non-filed policy.
Deductibles & Limits
As with any insurance policy, inland marine policies almost always require the insured party to pay some sort of deductible, assessed on a per occurrence basis. Deductibles are not standardized, so you will need to carefully consider deductible amounts when comparing inland marine policies. You will also need to exercise care in reviewing the language used to describe the deductible since marine insurers are notorious for using non-typical language to limit their liability.
Like other insurance policies, inland marine policies will also be governed by a policy limit. Assessing the limit can be tricky since it can be determined on either a per conveyance or per occurrence basis. If the language seems unclear, consult your attorney or agent for clarification.
Share this article
---
Additional Resources for Entrepreneurs