How to Improve Business Marketing
Marketing a Tailor Shop
Promotional tactics for tailor shops are exceptionally diverse. But in our experience, there are a handful of tips and strategies that will deliver the best return for your marketing efforts.
We recognize that the best tailor shop entrepreneurs tend to possess solid marketing skills. However, capable marketing is elusive for many leaders in this industry.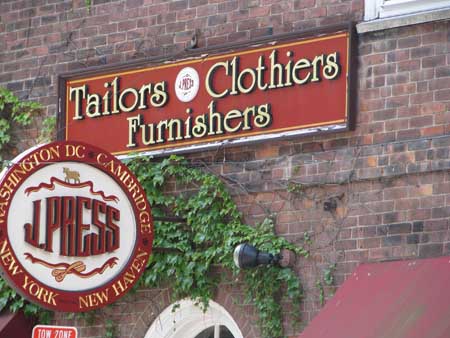 As long as humans wear clothes, there will be a need for tailor shops!
As a business owner, you probably already have a firm grasp of basic marketing concepts. However, the most visible brands are always on the lookout for the marketing tactics competitive tailor shops utilize in the marketplace.
Leveraging Print Ads
Print advertising has been a marketing staple for tailor shops. Historically, Gutenberg's invention has been used for a broad range of commercial and promotional applications. Online advertising has clear benefits. But that doesn't mean you should stop advertising your tailor shop in printed media. These days, the key to effective print advertising is to align the publication with your business goals and ROI requirements.
Make Sure You Have a Good Business Sign
Good signage is a Business 101 concept. Although tailor shops come in all shapes and sizes, signage can be used by any tailor shop to communicate the company's value to their customers. Is your sign conveying key business messages? Should you go with or traditional business signage? These are just a couple of things to consider when buying business signs.
Given the fact that signage in tailor shops has unique characteristics, avoid glossing it over as an afterthought. %The role of a business sign should not be underestimated. It can have a subtle impact on customer perceptions, but sometimes that little difference can be exactly what's needed to turn a prospect into a customer.
Media Monitoring
Some marketing initiatives lend themselves to simple measurement while others are more challenging. Direct mail can be evaluated by tallying the cost of inputs (e.g. a premium mailing list, printing, postage, etc.) and measuring the number of customer responses you receive from the campaign. But how do you go about measuring your brand's marketing footprint in geographic and demographic sectors? To gauge brand reputation and presence, many tailor shops turn to media monitoring. If executed properly, media monitoring can help your brand get ahead of negative messaging and exert greater influence over news cycles.
Have Friends Who Might Like This Article?

Share this on Twitter
Let them know on LinkedIn
Ready to Learn More? We Think You Might Like These Articles:
---
Additional Resources for Entrepreneurs