Small Business Finance News
Venture Capital Deals: August 31, 2022
Written by Ken Gaebler
Published: 8/31/2022
Today's venture capital transactions include three interesting startup companies that are working on cancer prevention and care.
This is a wrap on August 2022 VC transactions, although a bunch will still flow over into our early September VC deals coverage. TBH, it's tough to keep up with the volume of deals, given our limited staffing.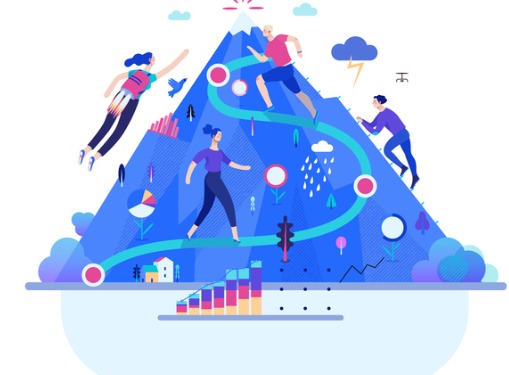 Closing out August, the recently-VC-funded companies below are active in a wide array of niche investment areas, including AI, security, energy, blockchain, fintech and healthcare.
Having seen so many friends and loved ones deal with the ugliness of cancer, it's nice to see three of these funded startups working on that massively important problem. Ditto for mental health, which is also a focus area for a couple of the startups on today's list.
3T Biosciences
Biopharmaceutical startup 3T Biosciences, based in San Francisco, received $40 million from a Series A investment, led by Westlake Village BioPartners with support from Lightspeed Venture Partners. The company is working on T-cell therapies, which involves prompting the body's immune system to attach cancer cells.
Aktis Oncology
Biotechnology company Aktis Oncology landed a $84 million Series A round. ArrowMark Partners, Bristol-Myers Squibb, Cowen Capital Partners, EcoR1 Capital Management, Mirae Asset Venture Investment, MPM Capital, MRL Ventures, Octagon Investments Fund, Pappas Ventures, TCG Crossover, Timefolio Asset Management and Vida Ventures led the round, with support from Novartis. Based in Princeton, New Jersey, the company is working on a new class of targeted radiopharmaceuticals to treat a broad range of solid tumor cancers.
Alongside
Seattle-based Alongside announced a $5.5 million seed equity round. Trilogy Equity Partners led the investment, with support from Madrona Venture Group and Pack Ventures. The company has developed an adolescent mental health app, designed by licensed mental health counselors and psychologists.
Anaphite
Energy and battery venture Anaphite closed a $4.8 million seed venture capital round. Elbow Beach Capital took the lead on making the investment. Additional backers included Blue Wire Capital and Zero Carbon Partners. Based in Bristol in England, the company is working on self-assembly technology to develop graphene-enhanced cathodes and novel coating methods for EV batteries.
Avenda Health
Healthcare and AI startup Avenda Health announced a $10 million Series B round. VCapital led the round, with support from Plug and Play Ventures and Wealthing VC Club. Based in Culver City, California, the company is focused on prostate cancer care and has built a platform that uses deep learning to map a patient's cancer in 3D so physicians have precise information and the confidence to make needed care decisions.
Avium
Singapore-based Web3 media startup Avium announced a $2 million pre-seed round. Saison Capital led the round. Other investors included East Ventures, Mirana Ventures and individual investors.
Bookkeeper360
Bookkeeper360, based in Woodbury, New York, secured $3.5 million in seed funding from strategic partners, customers and previous investors. The company offers an accounting solution for startups and established businesses, with functionality that covers accounting, advisory, payroll and tax compliance.
Distributed Finance
Blockchain startup Distributed Finance secured a $2.5 million seed venture capital round. Borderless Capital took the lead on making the investment. Other investors included Algorand Foundation, Big Brain Holdings and FunFair Ventures. Based in London, the company is a market-leading DAO and NFT player on Algorand, a proof-of-stake blockchain cryptocurrency protocol.
eTheRNA
Biopharmaceutical startup eTheRNA closed a $38.7 million Series B funding round. Novalis LifeSciences took the lead on making the investment. Additional backers included EQT Life Sciences, Fund+, Grand Pharmaceutical, Omega Funds and individual investors. The biopharmaceutical venture is based in Belgium and is working on next generation mRNA therapeutics.
Harvesting Farmer Network
Agtech startup Harvesting Farmer Network, an initiative focused on providing market linkages to 120 million small-acreage farmers in India, secured $4 million in investment from Social Capital. The company is based in Chandigarh India.
Hello Clever
Hello Clever, based in Australia, received $4.5 million from a seed round led by Vectr Ventures. Yolo Investments also invested. The company offers a buy-to-earn ecosystem connecting individuals and businesses.
Latu Seguros
Insuretech startup Latu Seguros closed a $6.7 million seed funding round. CRV and Monashees Capital took the lead on making the investment. Other investors included Latitude Ventures, ONEVC and SV Angel. The insurance technology venture is based in Sao Paulo, Brazil.
Lunar Energy
SK Group participated in a $300 million funding round for Lunar Energy. The alternative energy company is based in Whitechapel in England and was founded to simplify the transition to clean, all-electric power.
Ordaos
Ordaos, based in New York City, landed a $5 million seed round, led by Middleland Capital. Citta Capital, IAG Capital Partners and Route 66 Ventures also joined the round. The company provides mini-proteins that are useful to drug discovery companies.
Pattern Ag
Agtech venture Pattern Ag, based in Emeryville, California, scored $35 million in funding led by Continental Grain Company. Founders Fund, iSelect, LAUNCH Fund, Ospraie Ag Science, The Production Board and Valor Capital Group also invested. The company offers advanced soil analysis technology that helps to optimize crop protection and crop fertility.
promiseQ
Berlin-based promiseQ, which provides AI-powered technology that reduces false alarms in security systems, announced that it received seed funding from APX and angel investors. The investment amount was not disclosed. Funds will be used to accelerate growth and expand operations.
Psych Hub
Nashville-based Psych Hub landed a $16 million round. Frist Cressey Venture and HC9 Ventures led the investment, with support from Emerson Collective. The company aims to help people overcome mental health challenges through multimedia education designed for every learning style. Their library now has over 1,000 proprietary educational assets includes courses, videos, podcasts and other content.
Vestaron
Vestaron raised $10 million in Series C investment from lead investors Grosvenor Food & AgTech, with support from Argonautic Ventures, Cavallo Ventures, Continental Grain Company, Endeavor8, Fortistar, iSelect, Northpond Ventures, Novo Holdings, Ordway Selections and Syngenta Ventures. Based in Durham, North Carolina, the company is developing a new generation of environmentally-friendly insecticides by employing peptides sourced from spiders.
Share this article
---
About Our Small Business Magazine
Our reporters cover everything related to entrepreneurship. Our perspective is all about giving you news you can use to be a successful entrepreneur.
---
Additional Resources for Entrepreneurs