Managing an Office
Office Supplies
Written by Stefan Martinovic for Gaebler Ventures
Buying office supplies is an important responsibility if you are managing an office. Here's some advice on how to buy office supplies for your business.
While it may seem unimportant, all businesses will need office supplies at one point or another.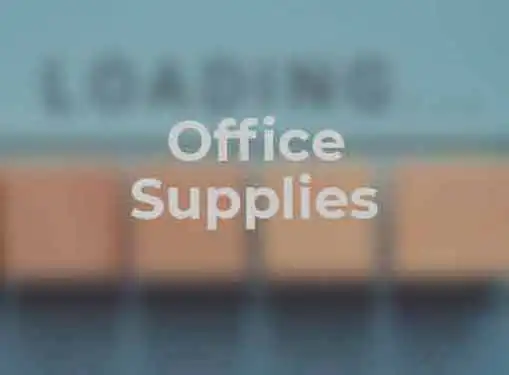 Things such as copy paper, staples, CD-R's and pens make it possible for projects and ideas to come to life.
With so many options available for business owners, it is important to consider all possible suppliers in an effort to find the right combination of price, customer service, and suitability to the needs of your business.
When speaking of office suppliers, naturally large corporations such as OfficeMax, Office Depot, and Staples come to mind. In addition to countless retail outlets located across the country, each of these companies operates a mail order business that caters to business such as yours, and can make deliveries of any supplies you may need, even those which may be unavailable in their stores.
By utilizing the catalog service, you can save time and money by streamlining your office supply purchase process and by having your supplier do the legwork and saving some money in the process.
Depending on the size of your business and the degree of your need for office supplies, you may be able to obtain a volume discount from your supplier. Corporations such as Boeing and Dell are not the only institutions who order a great enough amount of laser toner in order to qualify for a discount. Office supply companies often offer deals on a much smaller scale as well, which could serve to benefit your business.
If your requirements are less than the supplier's minimum quantity to obtain a cheaper price, consider ordering supplies that you know you will need in the future in order to tap into the benefits of the volume discount.
In addition to just peddling office supplies of all types, many office suppliers also offer a form production service. With the recent integration of printing and shipping services into the repertoire of many suppliers, these companies are able to work with you to create customized forms for your business. Whether you are in need of invoices, tax forms, journal sheets, or otherwise, taking the time to sit down with a representative from your office supply company to draw up form templates could save you the hassle of dealing with overpriced printers or sacrificing time and energy to draw up some less-than-professional forms on your own.
While a lot must be said about the convenience and pricing benefits of the larger office supply firms, it might benefit your business to partner with a smaller, locally-based office supply firm in your area. By partnering with a smaller firm, not only are you investing money back into the local economy, but the customer service capabilities of smaller supply companies are generally far superior to the larger firms. If you are considering form production or the office supply needs of your firm are highly specialized, collaborating with a smaller firm might be the best route for your company.
No matter what your office supply needs and which partnerships your company plans to enter into with its suppliers, it is a necessity to utilize your supplier relationships to extract the utmost benefit for your business.
Stefan Martinovic has an extensive body of work across the financial services, manufacturing, and retail industries. He is currently pursuing an MBA in Management and Entrepreneurship at The College of William & Mary.
Share this article
---
Additional Resources for Entrepreneurs