Business Startup Ideas
Opening a Comic Books Shop
Here's some helpful information that is ideal for entrepreneurial folks who want to open a comic books shop. Read these tips before you begin your venture.
Thinking about opening a comic books shop? We tell you what you need to know to get started.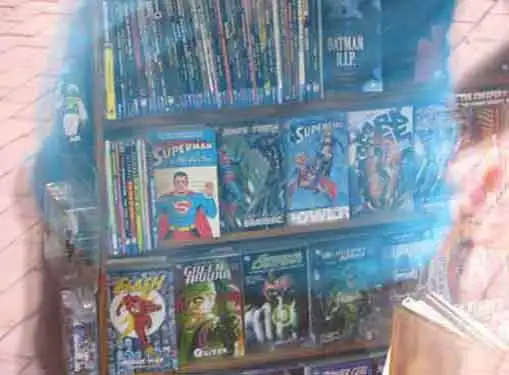 We are all comic book collectors at heart. That's why a used comic books store can be a great business.
Comic Book Retail Overview
The comic book retail industry is an attractive venue for entrepreneurs who are passionate about the world of comics. If the Fantastic Four and other titles still give you the same kind of goose bumps you had as a kid, a comic book retail startup may be a great way to earn a living as a small business owner.
But make no mistake about it - in comic book retail, you will definitely earn your living. Demand for comic books is fickle and the current market is challenging, at best. To succeed as a comic book entrepreneur, you will need to combine ample amounts of industry knowledge with solid retail business skills.
Given the relatively low profit margins comic book retailers can expect (compared to other retail sectors), we strongly advise emerging retailers to start small and avoid incurring excessive amounts of debt. We also recommend adding an ecommerce component to your operation from the beginning, as a way to expand your startup's geographic reach.
Characteristics of Profitable Comic Book Stores
Your comic book store will inevitably be a reflection of your business goals and personal perspectives regarding the comic book industry. However, most successful comic book shops share several common characteristics, including the following:
Distributor Relationships. Like many industries, effective comic book retail is about supply. The better your titles, the easier it will be to attract comic book enthusiasts to your retail brand. In today's comic book industry, Diamond Comic Distributors is the go-to source for inventory. However, you'll also want to establish relationships with self-publishing distributors like ComiXpress to gain access to independent titles.
Merchandise Diversity. Few comic book retailers are able to survive by selling comic books alone. In other words, you'll need to augment comic book sales with one or more additional revenue streams. Some common additional revenue streams include the sale of action figures, collectibles and hobby items.
Adequate Capital. The most dangerous mistake you can make as a startup comic book retailer is to launch your business without sufficient startup capital. You can minimize costs by opening a kiosk (as opposed to a retail storefront), but you will still need to raise enough startup capital to cover your lease, inventory and salary for the first six months. Without a six month reserve, your business may not have enough time to grow to a sustainable level.
Business Plan Mechanics for Comic Books Trading Businesses
If you haven't written a business plan for your new comic books shop, it's time to get started.
In many cases, the best approach is to keep your business plan simple. Length and polish aren't as important as consistency, accuracy and thoroughness.
As your company matures, you can circle back to your business plan to make revisions and adjustments.
Consider the Competition
Prior to launching a comic books shop in your town, it's essential to determine what the competition looks like. Use the link below to get a list of local competitors near you. After following the link, enter your city, state and zip code to get a list of comic books stores in your area.
How tough is the competition in the market you are considering? If the competition is too tough, you may need to think about starting the business in a different area or even start a completely different business instead.
Studying the Market
If you want to open a comic books shop the next step is to learn from folks who are already in business. It's very unlikely that the local competition will talk to you. It'd be crazy for them to teach you the business.
Thankfully, an owner of a a comic books shop on the other side of the country may be willing to share their entrepreneurial wisdom with you, after they realize you reside far away from them and won't be stealing their local customers. Indeed, many experienced entrepreneurs enjoy offering advice to startup entrepreneurs. Our estimate is that you may have to contact many business owners to find one who is willing to share his wisdom with you.
How does one quickly and easily locate an entrepreneur who is running a comic books shop who is willing to talk to you but doesn't live nearby?
No problem! Just use the link below and try a random city/state or zipcode. Then start dialing for advice until you are successful.
Advantages of Buying an Established Retail Comic Books Business
It's no secret that entrepreneurs have a strong impulse to build companies from the ground up.
But from a business and financial perspective, it may make more sense to leverage an existing comic books shop as your vehicle for world domination.
Existing comic books stores are proven operations with dependable revenue streams. And that's not to mention the fact that a purchase let's you avoid the trial-and-error mistakes that are common in startups.
Consider Buying a Franchise
As an entrepreneur, your chances being a successful business owner immediately improve if you go the franchising route in lieu of doing everything yourself.
Prior to starting a comic books shop, it's worthwhile to investigate whether purchasing a franchise might make your life much easier.
The link below gives you access to our franchise directory so you can see if there's a franchise opportunity for you. You might even find something that points you in a completely different direction.
Related Articles on Starting a Company
These additional resources regarding starting a business may be of interest to you.
Share this article
---
Additional Resources for Entrepreneurs