How to Start a Business
Opening a Dessert Restaurant
Here's some helpful information that is written for those who hope to start a dessert restaurant. Make sure you consider this advice before you start!
Wondering how to start a dessert restaurant? We take you step-by-step from start to success.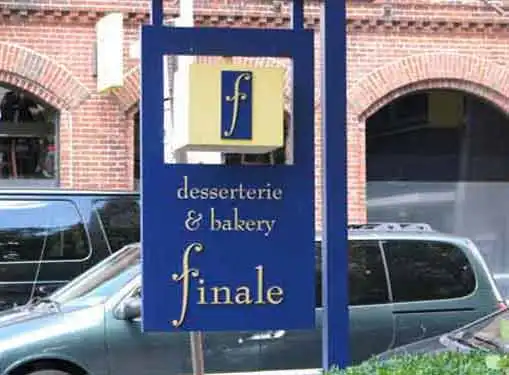 Thinking about opening a dessert restaurant? It's a sweet business, so why not?
More Than Just a Restaurant with Desserts
America's growing fascination with sophisticated sweets has created a market for restaurants specializing exclusively in dessert items. However, a dessert restaurant is a far cry from the kinds of pie shops that used to populate the American marketplace. To succeed, you'll need to understand how a dessert restaurant is different than a restaurant that just sells desserts.
For starters, successful dessert restaurants are known for using the highest quality ingredients, sophisticated recipes, unique atmospheres and exotic food concepts. The "home-cooked" concept won't carry you very far. Instead, your focus should be on exceptionally high quality and customer service -- giving dessert diners a food experience they can't find anywhere else.
Startup Challenges for Dessert Entrepreneurs
Great quality desserts are notoriously fickle. Right away, you'll need to identify pastry chefs and kitchen staff with substantial dessert experience. If you aren't personally a dessert master, you'll need to collaborate with the pros you hire to create a theme and a menu that is unique in your local market.
Before you open your doors, there is an endless list of other startup requirements that will demand your attention. Finding the right location, buying or leasing equipment, health department inspections -- on some days, it will seem like your restaurant will never be up and running. To help keep track of the details, consider hiring an administrative assistant on a temporary basis so you can focus on raising funds and fast tracking your launch.
The Value of Good Buzz in a Dessert Restaurant Startup
Startup restaurant marketing is all about generating buzz. Although new restaurants employ a range of marketing strategies, word of mouth marketing continues to be the most effective way to spread the word about new eateries.
In today's marketplace, startup restaurants are increasingly turning to social media sites like Facebook and Twitter, using (free!) social media marketing strategies to generate positive buzz and encourage word of mouth. By incorporating discounts and other offers into your social media marketing efforts, you can efficiently drive initial traffic to your restaurant and lay the foundation for a loyal customer base.
Successful Business Plans for Dessert Restaurants
If you've done your homework, you already know that writing a business plan is the most critical thing you can do for your company.
Although it might seem like an unnecessary formality, your dessert restaurant's business plan is a document that will shape your goals and strategies on a go-forward basis.
Here's something else you should know: Business plans help prevent key startup mistakes. While other startup dessert restaurants are floundering, your business will be on course for growth and profits, protected by a carefully conceived plan that reflects real world business conditions and your business's unique characteristics.
Location, Location, Location
Your business will have a strong local presence. You may think you know your community well, but it's worth doing some additional homework on your area. What types of people live nearby? Are income levels rising or falling in the area? Visit the library when you get a chance. Local reference librarians have computer databases that can give you access to the demographic information you need.
Don't Overlook the Competition
Before you open a dessert restaurant within your community, it's essential to see what the competition looks like. Use the link below to get a list of local competitors in your area. Complete the form by entering your city, state and zip code to get a list of dessert restaurants that are close by.
How are you going to successfully complete with existing firms? It's important that you never underestimate the competition.
Find Good Remote Business Advice
Once you've finished assessing the competion, you really ought to learn from folks who are already in business. Local competitors are not going to give you the time of day, mind you. What's in it for them?
Fortunately, somebody who runs a dessert restaurant in a location that is not competitive to you may be more than happy to give you a few tips, once they realize that you are not going to directly compete with them in their community. Indeed, many experienced entrepreneurs enjoy offering advice to startup entrepreneurs. Our estimate is that you may have to contact many business owners to find one who is willing to share his wisdom with you.
What's the best way to find somebody who runs a dessert restaurant who is willing to advise you because you live in different cities?
Easy. Find them using our link below and start calling until you are successful.
Acquisitions vs. Startups
To become a dessert restaurant owner, you'll either need to buy an existing business or start one from scratch.
Unless you have compelling reasons to launch a new business, buying an existing dessert restaurant may be the better choice.
An acquired dessert restaurant is a known quantity; a startup is less certain because its forecasts depend on estimated outcomes. If you're diligent about finding the right acquisition prospect, you may be able to leverage a business buying strategy to rapidly propel yourself into a position of industry leadership.
Is Franchising the Right Option?
You should know that your odds of growing your business are much greater if you opt for franchising rather than going it alone.
Prior to starting a dessert restaurant, you should check out whether franchising might help you avoid common entrepreneurial mistakes.
The link below gives you access to our franchise directory so you can see if there's a franchise opportunity for you. You might even find something that points you in a completely different direction.
Entrepreneur Interviews
These interviews should be of interest to you.
Related Articles on Starting a Company
These additional resources regarding starting a business may be of interest to you.
Share this article
---
Additional Resources for Entrepreneurs