How to Start a Small Business
Opening a Fire Extinguisher Recharging Business
Opening a fire extinguisher recharging business is your ticket to owning a good, stable business if you do it right. Here is a friendly, comprehensive guide to develop the business successfully.
Thinking about opening a fire extinguisher recharging business? We tell you what you need to know to get started.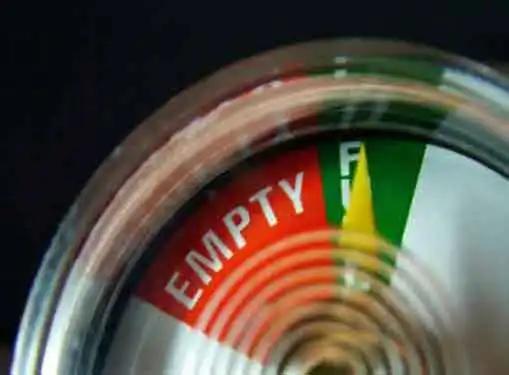 Business Overview
Fire extinguishers fall into the category of products that require service after the sale. If executed properly, a fire extinguisher and safety company's business model can ensure a steady stream of repeat business for extinguisher recharging and other services.
But startup entrepreneurs need to realize that extinguisher recharging alone probably isn't enough to sustain a growth-oriented business strategy. Fire extinguisher recharging is most successful when it is offered as part of a broader business model that includes fire safety product sales and services.
Aspiring owners of fire extinguisher recharging and safety equipment businesses need to be versed in local fire codes sand safety regulations. As a service to your customers, consider offering free annual safety inspections. Although these inspections won't necessarily meet local fire inspection requirements, they provide a valuable service and create opportunities for extinguisher recharging orders or additional equipment sales.
Startup entrepreneurs should also incorporate a mix of commercial and residential customers into their business plan. Possible marketing strategies include in-store promotions for residential customers and on-site sales programs for commercial customers.
Commercial customers tend to be especially open to the idea of scheduled maintenance and annual inspections. By positioning your business as the primary provider of the company's fire and safety equipment, you offload the burden of fire extinguisher maintenance and create a value-added product for both new and existing customers.
Best Practices for Writing a Fire Extinguisher Recharging Company Business Plan
Many new fire extinguisher recharging business owners feel unprepared for the challenge of writing a business plan.
Fortunately, you don't have to tackle your fire extinguisher recharging company's business plan by yourself. These days, there are tons of great resources and solutions available to support the business plan writing process.
If you're feeling overwhelmed, take a look at Gaebler's Business Plan Help section for a list of business plan writing resources.
Review the Competition
Long before you open a fire extinguisher recharging business in your area, it's a good idea to determine how strong the competition is. We've provided the link below to help you generate a list of competitors in your area. Complete the form by entering your city, state and zip code to get a list of fire extinguisher recharging businesses that are close by.
Is the established competition doing a good job? It's important to understand their strengths and weaknesses and think through how you'll stake up against those established businesses.
Learn from Others Who Are Already In This Space
As part of your due diligence on opening a fire extinguisher recharging business, it's a smart move to speak with somebody who is already in the business. It's very unlikely that the local competition will talk to you. It'd be crazy for them to teach you the business.
Thankfully, an owner of a a fire extinguisher recharging business on the other side of the country may be more than happy to give you a few tips, once they realize that you are not going to directly compete with them in their community. Many business owners are happy to give advice to new entrepreneurs. Our estimate is that you may have to contact many business owners to find one who is willing to share his wisdom with you.
What's the process for finding an owner of a fire extinguisher recharging business who is willing to talk to you but doesn't live nearby?
Here's how we would do it. Try the useful link below and key in a random city/state or zipcode.
Benefits & Drawbacks of a Fire Extinguisher Recharging Business Acquisition
An acquisition can be a great way to enter fire extinguisher recharging business ownership. But it's important to evaluate the benefits and drawbacks of buying a business before you decide on either an acquisition or startup approach.
PROs: Acquired fire extinguisher recharging businesses should be profitable right out of the gate; they should also be capable of demonstrating a loyal customer base, brand identity and operational efficiencies.
DRAWBACKS: On the downside, fire extinguisher recharging business acquisitions can be difficult to adapt to your unique business philosophy so it's important to make sure the business is capable of achieving your ownership goals before you initiate the buying process.
Don't Rule Out Franchising
If you want to increase your chances of business success, you ought to check into whether it makes sense to franchise instead of doing everything yourself.
Before starting a fire extinguisher recharging business, you ought to assess whether there are good franchise opportunities available that might alleviate your startup process.
The link below gives you access to our franchise directory so you can see if there's a franchise opportunity for you. You might even find something that points you in a completely different direction.
Related Articles on Starting a Company
These additional resources regarding getting started as an entrepreneur may be of interest to you.
Share this article
---
Additional Resources for Entrepreneurs