Entrepreneur Idea Guide
Opening a Ham Shop
Ready to leave the rat race? This all-in-one resource on opening a ham shop offers crucial how-to information you just can't find anywhere else.
Wondering how to start a ham shop? We take you step-by-step from start to success.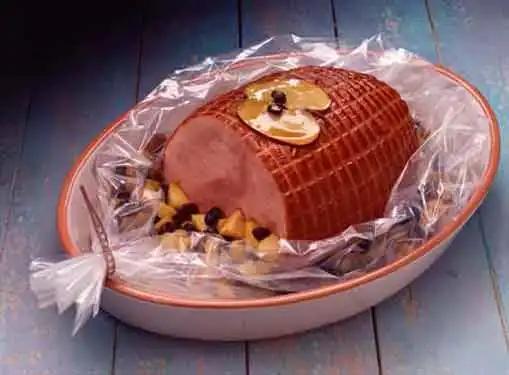 Profiting from Pork: The Basics
Pork. It's the other white meat, right? Internationally, pork outranks every other meat in terms of per capita consumption. In the U.S., it ranks third, coming in at between 50 and 60 pounds per person each year.
Versatility is one of the reasons ham and pork products are so popular. Honey-glazed, hickory smoked, sliced, spiraled -- there are dozens of ways ham can be prepared to appeal to personal consumer preferences. And since an uncut, properly cured ham can be edible for up to a year, the shelf life of ham encourages consumers to stock up.
To be successful as a ham retailer, the first step is to learn everything there is to know about ham. Consumers will expect your shop to offer a wide range of ham products and will look to you for information about preparation, storage and other topics. Butchers who are transitioning into a ham shop launch may want to find an experienced mentor with extensive knowledge about ham and ham retail.
Shipping -- The Ham Advantage
Its suitability for shipping gives ham an important advantage over other types of meats. Frozen hams can be safely shipped to consumers, provided the product is delivered within 48 hours. In warmer, southern climates, it's recommended that the shipping timeline be reduced to 24 hours, still within the range of most overnight shipping carriers.
As a ham shop entrepreneur, shipping ability makes ecommerce a no-brainer. In addition to a brick-and-mortar shop, a high quality website can be leveraged to sell your products to consumers far beyond your immediate territory. To improve the user-friendliness and security of your online store, consider enlisting the assistance of a professional web development firm.
Product Diversification in a Ham Shop Startup
Few ham shops only sell ham, choosing instead to offer a variety of pork products. Sausages, deli meats, barbecue and other product categories can expand your startup's revenue opportunities, allowing you to capture a larger share of the marketplace.
Although pricing undoubtedly plays a role in ham and pork retail, it's often not as important as quality and taste profiles. Many ham and pork shops develop signature product lines that are immediately recognizable to consumers. These signatures are branding elements and should be leveraged to raise your store's visibility among consumers and create a loyal customer base.
Core Characteristics of Ham Shop Business Plans
Your ham shop's business plan needs to be tailored to your personal and professional goals while at the same time maintaining a consistency with other business plans, particularly in the critical business plan components that most business experts consider to be essential.
If your plan lacks required elements like an executive summary or marketing plan, it could jeopardize its potential to deliver real benefits to your startup.
To discuss the external factors that will influence your startup, consider dedicating a section of your business to a PEST (Political, Economic, Social & Technological) analysis.
Be Part of Your Local Community
This type of business is usually dependent on local customers for most of the company's revenues. To endear yourself to prospective customers in the area, We recommend that you craft a business identity that incorporates a commitment to the local community. To do this, every action you take in building your business must actively court local customers.
Check Out the Competition
Prior to opening a ham shop within your community, it's worthwhile to determine how many competitors you have. We've provided the link below to help you get a list of local competitors in your area. After following the link, enter your city, state and zip code to get a list of ham shops in your area.
It's important to be aware of what the competition is doing. Take the time to visit the competition to properly assess their strengths and weaknesses.
A Good Source of Advice
If you are interested in starting a ham shop, the next step is to learn as much as you can from somebody who is already in the business. If you think your local competitors will give you advice, you're being overoptimistic. The last thing they want to do is help you to be a better competitor.
However, a fellow entrepreneur who has started a ham shop outside of your community may be more than happy to give you a few tips, after they realize you reside far away from them and won't be stealing their local customers. Indeed, many experienced entrepreneurs enjoy offering advice to startup entrepreneurs. In my experience, you may have to call ten business owners in order to find one who is willing to share his wisdom with you.
How does one go about finding a ham shop owner who is willing to talk to you but doesn't live nearby?
It's not that hard. Just use the handy link below and enter in a random city/state or zipcode.
Advice for Acquiring a Ham Shop
Many entrepreneurs elect to acquire a profitable ham shop instead of navigating the challenges of a business startup.
Yet for many entrepreneurs, financing represents a major hurdle to buying a ham shop. The good news is that it's easier to finance an existing company than it is to finance a startup business. However, there is still some distance that needs to be traveled before you can secure enough funding to put your name on the letterhead.
Even so, before you approach lenders, we strongly recommend you dedicate a few minutes to reviewing our resource on Business Acquisition Financing Tips.
Explore Franchising Options
The chances of becoming a successful entrepreneur are substantially improved when you opt to franchise in lieu of doing everything yourself.
As part of your process in starting a ham shop, you ought to determine whether franchise opportunities in your space might make sense for you.
The link below gives you access to our franchise directory so you can see if there's a franchise opportunity for you. You might even find something that points you in a completely different direction.
Related Articles on Starting a Company
These additional resources regarding starting a business may be of interest to you.
Share this article
---
Additional Resources for Entrepreneurs