Entrepreneur Idea Guide
Opening a Home Health Care Agency
Starting a home health care agency is an excellent entrepreneurial opportunity if you do it right. This article contains a few secrets on the essential elements for business success.
Thinking about opening a home health care agency? We tell you what you need to know to get started.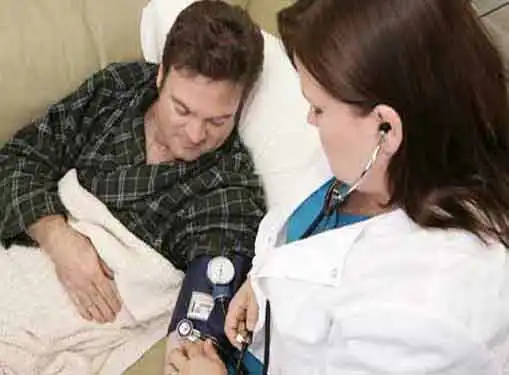 The Rising Demand for Home Healthcare Agencies
Home healthcare has quickly woven itself into the fabric of the U.S. healthcare system. By providing skilled nursing care for patients in their homes, the healthcare system is able to free up hospital beds for more serious ill patients and achieve overall cost savings.
The rise of home healthcare has been driven by a variety of other factors including the development of in-home medical technologies and the number of patients who prefer to be treated in a residential environment.
The prospects for new home healthcare agencies are exceptional - the industry has been flagged as the fastest growing sector of the healthcare industry. But despite growing demand for home healthcare services, it's just as easy to fail at home healthcare as it is to fail at any other business. Consequently, startup home healthcare agency owners must incorporate sound business principles into their startup plans.
Challenges Facing Home Healthcare Agency Startups
A healthy industry outlook in home healthcare lulls many startup entrepreneurs into a false sense of security. Are there profits to be made in home healthcare? Absolutely - but there are also several challenges your startup will need to overcome before you can begin to capture your share of the market.
Regulatory Barriers. Licensing is required on an agency basis, but not an individual basis. For startup owners, that means you'll need to research licensing criteria in your area and complete the process during the startup phase. Don't put off licensing until the last minute! In many states, the licensing process is comprehensive and takes time to complete.
Industry Connections. If you are a known quantity in the local healthcare community, you may find that acquiring an initial client base is relatively painless. But if you lack local healthcare connections, networking has to be your first priority because without referrals, your home healthcare agency is going nowhere.
Hiring & HR. Before you begin recruiting clients, you'll need to begin recruiting skilled home healthcare aides and certified nursing professionals. Sound easy? It might be, depending on the healthcare job market in your area. On the other hand, you may find it is extremely difficult to attract committed professionals to your startup. The best advice is to start hiring staff early and plan for staffing contingencies with redundant recruiting.
How to Create a Winning Home Health Care Company Business Plan
If you've done your homework, you already know that writing a business plan is the most critical thing you can do for your company.
Although it might seem like an unnecessary formality, your home health care agency's business plan is a document that will shape your goals and strategies on a go-forward basis.
Furthermore, a good business plan will help you avoid key startup mistakes. While other startup home health care agencies are floundering, your business will be on course for growth and profits, protected by a carefully conceived plan that reflects real world business conditions and your business's unique characteristics.
Review the Competition
Prior to opening a home health care agency in your area, it's a smart move to see how strong the competition is. Use the link below to find competitors near you. Complete the form by entering your city, state and zip code to get a list of home health care agencies that are close by.
Before you open up shop, make sure you know what you will offer to your customers that provides a significant advantage over your competition's offering.
Learning More About the Industry
Once you've finished assessing the competion, it's a wise move to have a conversation with someone who is in the business. Local competitors are not going to give you the time of day, mind you. It'd be crazy for them to teach you the business.
Thankfully, an owner of a a home health care agency in another town may be more than happy to give you a few tips, once they realize that you are not going to directly compete with them in their community. Indeed, many experienced entrepreneurs enjoy offering advice to startup entrepreneurs. Our estimate is that you may have to contact many business owners to find one who is willing to share his wisdom with you.
Do you know how to find a home health care agency entrepreneur that lives outside of your area?
It's easy. Here's a link you can use to find a mentor outside of your area.
Should I Buy or Launch a Home Health Care Business?
There is a lot of debate about whether it's better to start a new home health care agency or acquire a home health care agency on the business-for-sale marketplace.
Unless you have compelling reasons to launch a new business, buying an existing home health care agency may be the better choice.
Established home health care agencies are already equipped with the resources and processes new business owners struggle to acquire. If you're diligent about finding the right acquisition prospect, you may be able to leverage a business buying strategy to rapidly propel yourself into a position of industry leadership.
Is Franchising the Right Option?
If done right, a small business startup takes months and months of preparations just to lay the groundwork for the first day of business.
Franchise startups streamline startup requirements and give new business owners a head start on growing their businesses. Today's franchises make it easy for young business owners to start their companies on solid footing and include a broad range of opportunities that can be found in our health franchising directory (see link below).
Related Articles on Starting a Company
These additional resources regarding starting a business may be of interest to you.
Buying vs. Starting a Business


Share this article
---
Additional Resources for Entrepreneurs