Entrepreneur Idea Guide
Opening a Home Warranty Plans Business
Want to become your own boss? Consider opening a home warranty plans business. Success isn't guaranteed but we can increase the odds in your favor.
Thinking about opening a home warranty plans business? We tell you what you need to know to get started.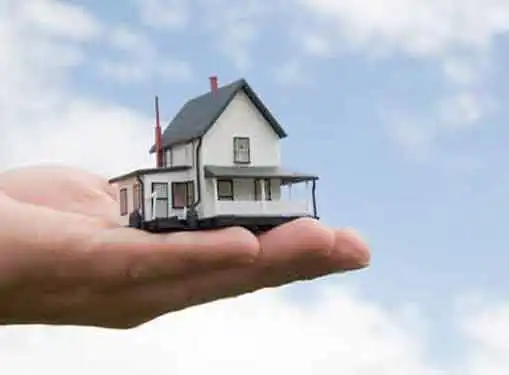 Home Warranty Business Overview
Home warranty and home service contract providers have become a fixture of the residential housing scene in the U.S. Nervous about the possibility of costly home system and appliance breakdowns, homeowners purchase a warranty to cover the repair or replacement of faulty home mechanics for a specific term.
In many ways, home warranties are like insurance policies for semi-routine residential maintenance and repair jobs. So it makes sense that launching a home warranty plan business startup is similar to launching an independent insurance agency. You'll need to identify a handful of reputable home warranty providers and market service contracts to real estate agents, contractors and individual homeowners.
The National Home Service Contract Association (NHSCA) is the leading trade association for home warranty providers. To access news and marketing tips, visit their website at http://www.homeservicecontract.org/index.htm.
Tips for Successful Home Warranty & Home Service Contract Startups
There's no escaping the fact that startup businesses require hard work, dedication and a little bit of luck to be successful. But you can significantly improve the odds of your home warranty startup's success by implementing a handful of strategic tips into your startup planning process.
Aggressive Marketing. Home warranty companies live and die by their ability to target and attract a high volume of the right customers. Working in conjunction with the home warranty providers you represent, you'll need to design an aggressive marketing strategy that connects with homeowners and residential property professionals through both traditional and online marketing channels.
Community Networking. The real estate and residential home improvement community in your area is probably smaller than you think. The best home warranty entrepreneurs consistently network with real estate agents, contractors and other individuals who are capable of influencing potential clients.
Superior Customer Service. As with any industry, leading home warranty companies have a reputation for providing superior service after the sale. That makes it critically important to design and execute a customer service strategy that transforms satisfied clients into word-of-mouth advertisers for your business.
Best Home Warranty Plans Company Business Plans
As a startup home warranty plans business owner, writing a quality business plan is one of the first tasks you need to address.
If time is scarce, business plan software can be used to streamline the process. A reliable software solution will increase the accuracy and consistency of your business plan, dramatically improving its value to your home warranty plans business.
Properly utilized, business plan software has the potential to transform your business plan from a throwaway business requirement to an integral strategic resource.
Assess Competitors
Before you open a home warranty plans business within your community, it's worthwhile to find out how strong the competition is. Try our link below to generate a list of competitors in your area. After following the link, enter your city, state and zip code to get a list of home warranty plans businesses in your area.
Prior to opening your doors for business, be sure you fully understand the competitive landscape and where your new business will fit in.
Turning Competitors Into Collaborators
If you are interested in starting a home warranty plans business, it's a wise move to talk to somebody who is already in the business. It's very unlikely that the local competition will talk to you. The last thing they want to do is help you to be a better competitor.
However, a fellow entrepreneur who has started a home warranty plans business outside of your community may be more than happy to give you a few tips, given that you don't compete with them in their area. In that case, the business owner may be more than happy to discuss the industry with you. It can take a while to find an entrepreneur who is willing to talk, but it's well worth the effort.
How do you go about finding a home warranty plans business founder in another community?
It's easy. Here's a link you can use to find a mentor outside of your area.
Acquired Home Warranty Plans Businesses: Competitive Advantages
Pursuing a home warranty plans business acquisition can be an effective route to profitability for emerging entrepreneurs.
A business acquisition also delivers an established brand - a big advantage in competitive markets. Although it may cost a little more to buy an established brand, the payoff will be greater market penetration, customer loyalty and resale value.
Since your home warranty plans business's ability to compete is largely indexed to your brand reputation, an acquisition strategy significantly condenses the amount of time it will take for your business to become a competitive threat.
Consider Franchising
You should know that your odds of thriving in your new business are greatly increased if you decide to franchise and leverage their successful brand and track record.
If you are thinking about opening a home warranty plans business, it's worthwhile to investigate whether franchising might be worth investigating.
The link below gives you access to our franchise directory so you can see if there's a franchise opportunity for you. You might even find something that points you in a completely different direction.
More Startup Articles
These additional resources regarding getting started as an entrepreneur may be of interest to you.
Coming Up With Good Business Ideas


Share this article
---
Additional Resources for Entrepreneurs